A Blue Sky, Lots of Friends, and Even More Pesticides
September 22, 2007   |   by Rachel
In Holland there's this thing that you do in the September, especially if you have kids. You go to Crane's on a gorgeous blue sky day, pick apples, drink cider, and eat little donuts. Jared and I have a decade of going to Crane's nearly every year. Crane's is where Jared first spotted out friends Matt and Val holding hands. It's also the location of the legendary apple tossing that lead to a sharp scolding of our friend Brian and our group being escorted out of the orchard with instructions to never return. It's the place where Randall convinced an employee with a golf cart to escort him around for nearly an hour so that Randall could pick nearly 75 lbs of apples. He then let Randall drive the cart. We really like this little tradition of driving down to Fennville with friends and gathering more apples than we really plan on using.This was the first year that Win has been able to fully enjoy the delights of this tradition. He did all sorts of fun things.He pointed at all of the "balls" that were in the trees.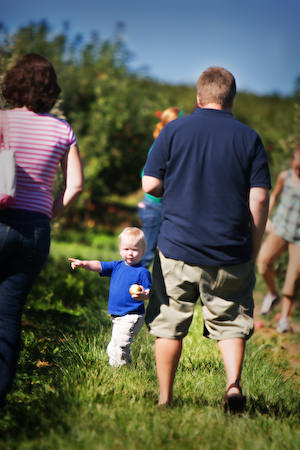 He watched Daddy...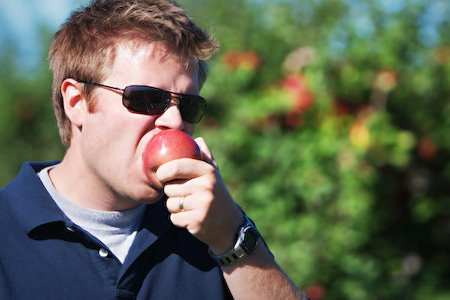 ...and did everything that he did.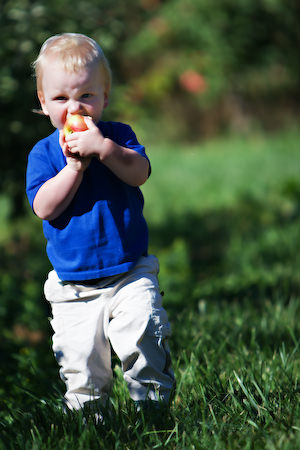 He got pretty good at distinguishing the red raspberries from the green ones...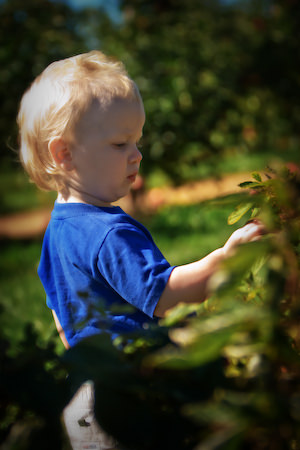 ...and helping himself.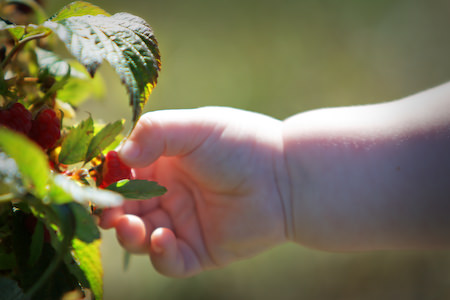 It was tiring work.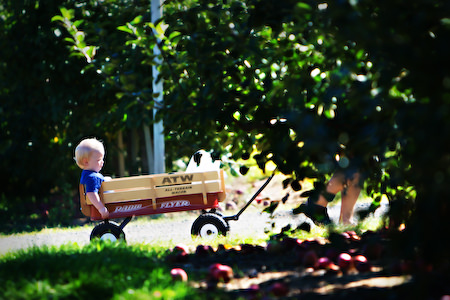 But is was worth it for the donut.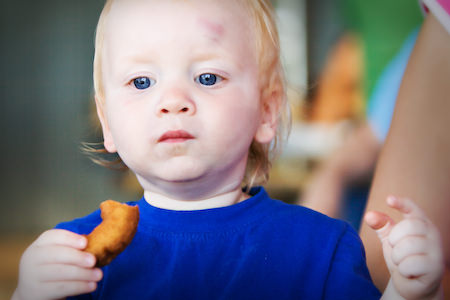 She's not budging.