A Sad Loss
November 18, 2006   |   by Rachel
Jared, Win and I are spending an extended weekend at my parent's lake cabin. We are having a great time doing very little. We drove into Fort Wayne so that we could watch the U of M/OSU game. It was a little strange to be in Fort Wayne for the day while my parents are out of town.
Win looked everywhere for Grandma and Grandpa. He looked......out the window,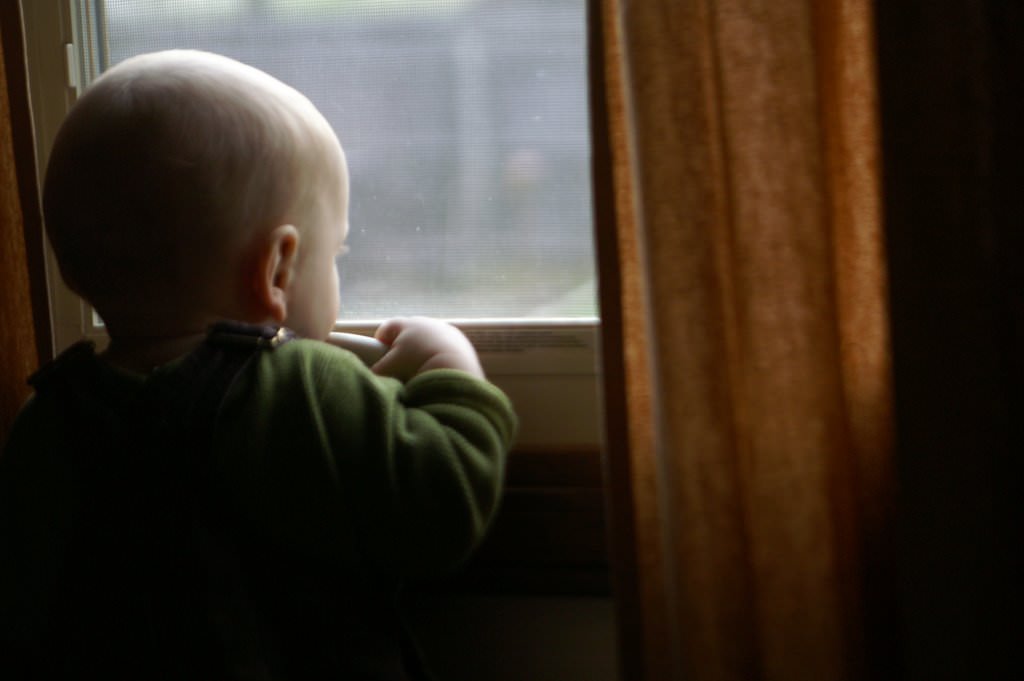 ...in the bedroom,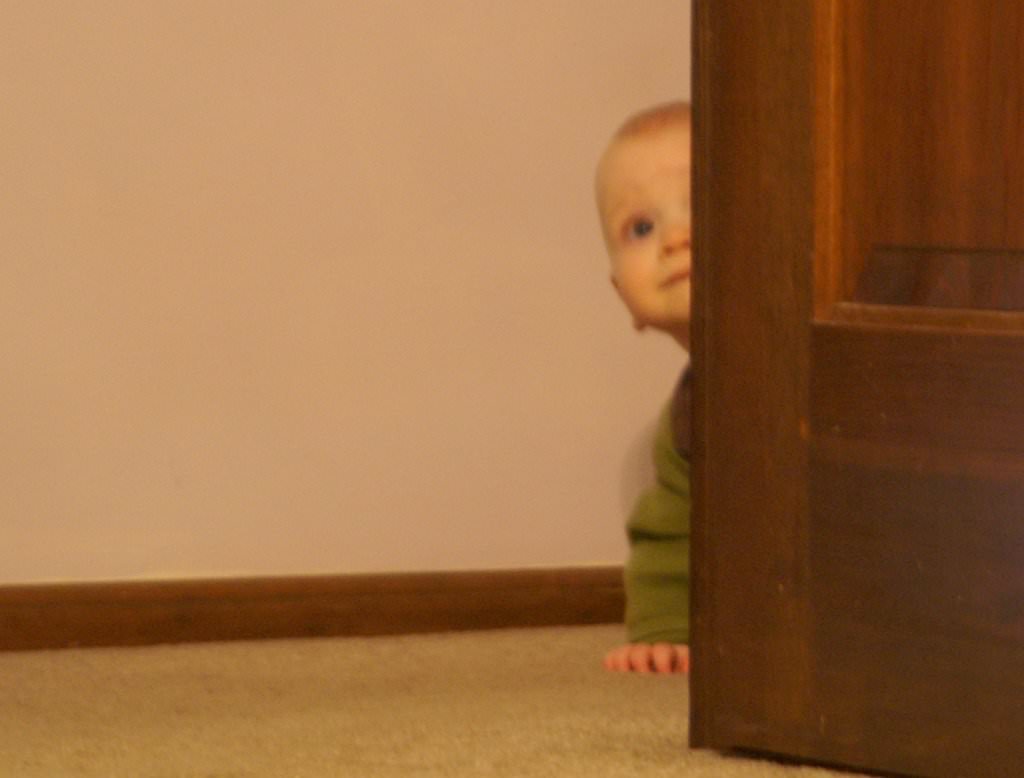 ...under the teddy bear,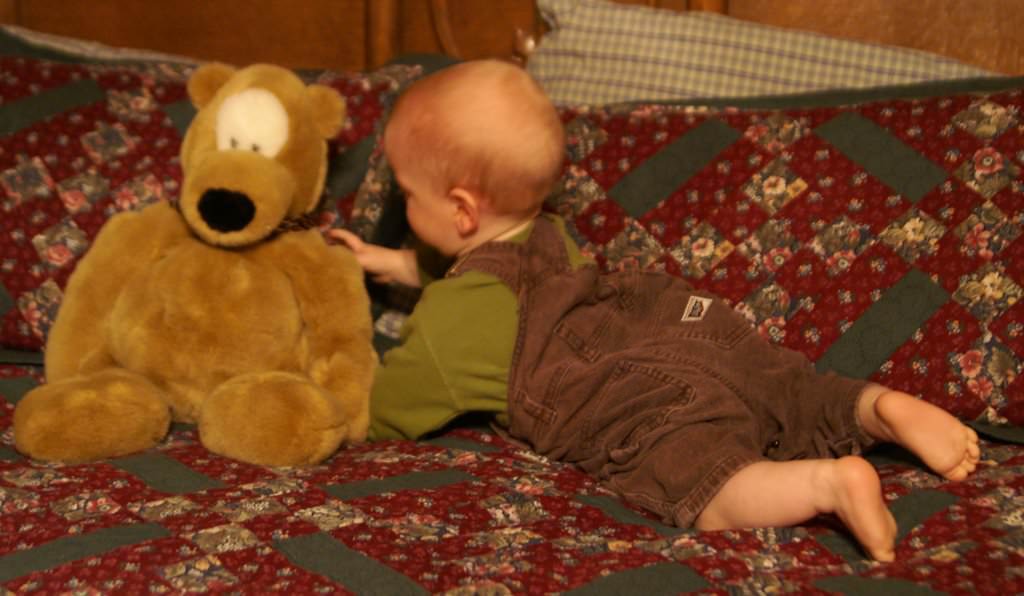 ...on the video shelf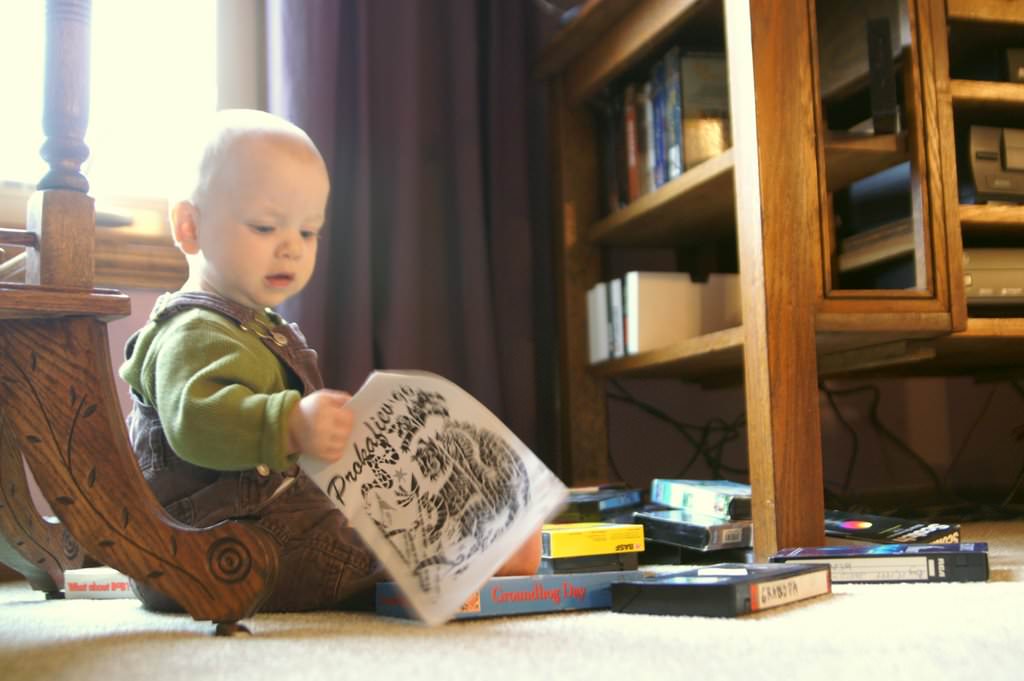 ...and even on the swing.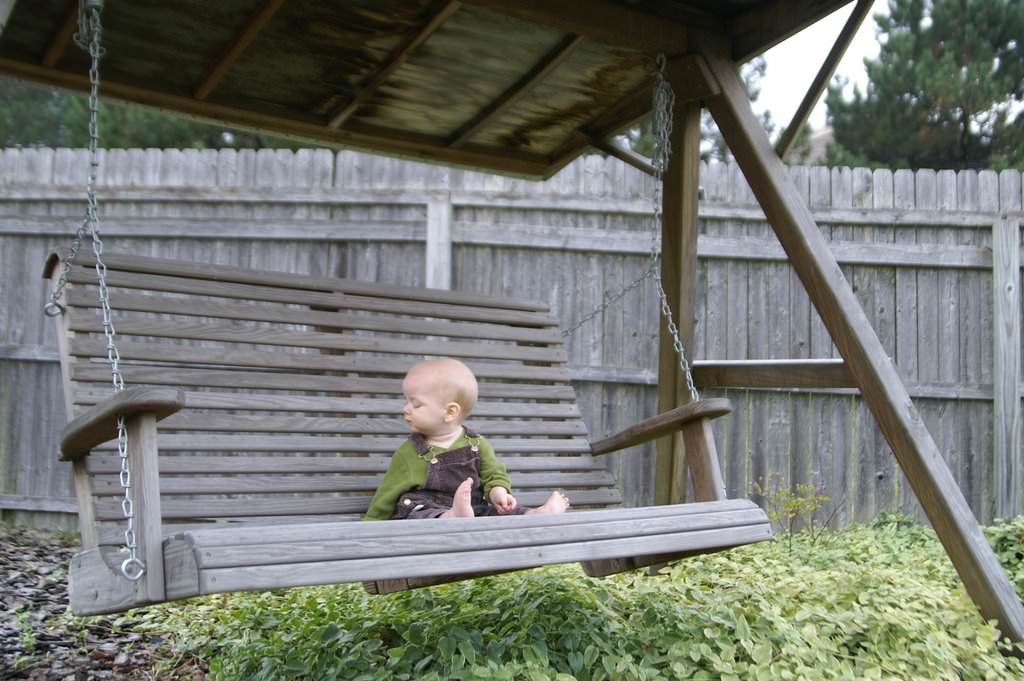 But he couldn't find them. As soon as he figured out how to use the remote...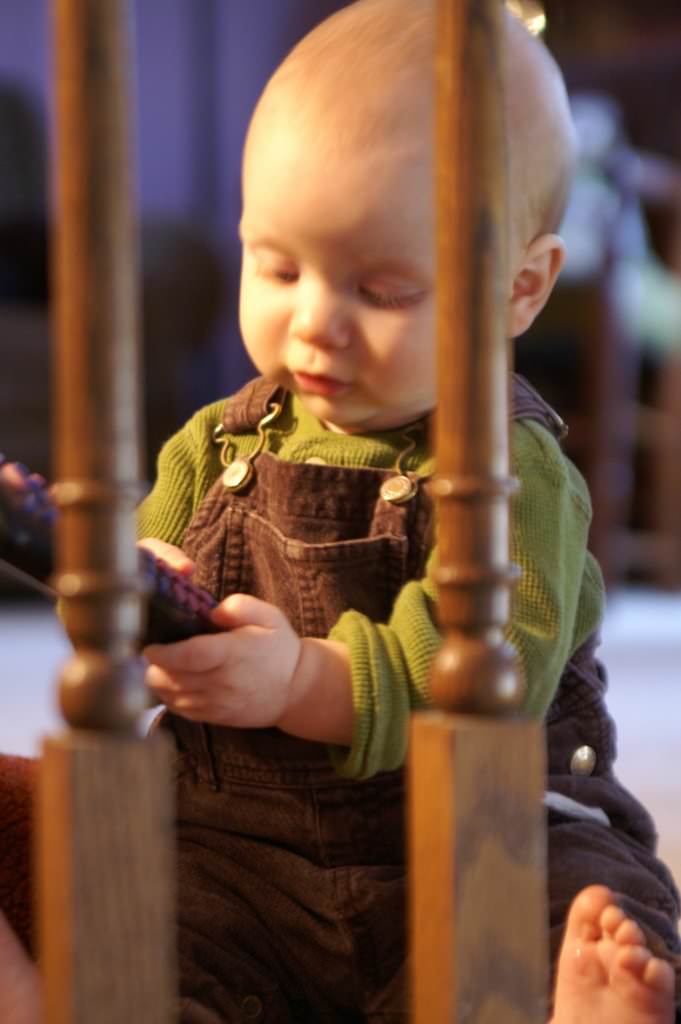 ...he joined Daddy and watched the game.