Because you miss Win too
September 29, 2007   |   by Rachel
Win has spent the past couple of day in Fort Wayne playing, reading, and walking to the mailbox with my parents. He returned home to us today. Jared and I had missed him so much. It just wasn't right having the house so quiet during such an exciting time. But it was also really nice not to have to worry about waking a toddler in the middle of the night because Harriet was hungry.Today was the first time that Win got to meet Harriet here at home. He LOVED her. We asked him if he wanted to hold her. He quickly reached out his pudgy arms and grabbed her like a doll. He gave her a big hug...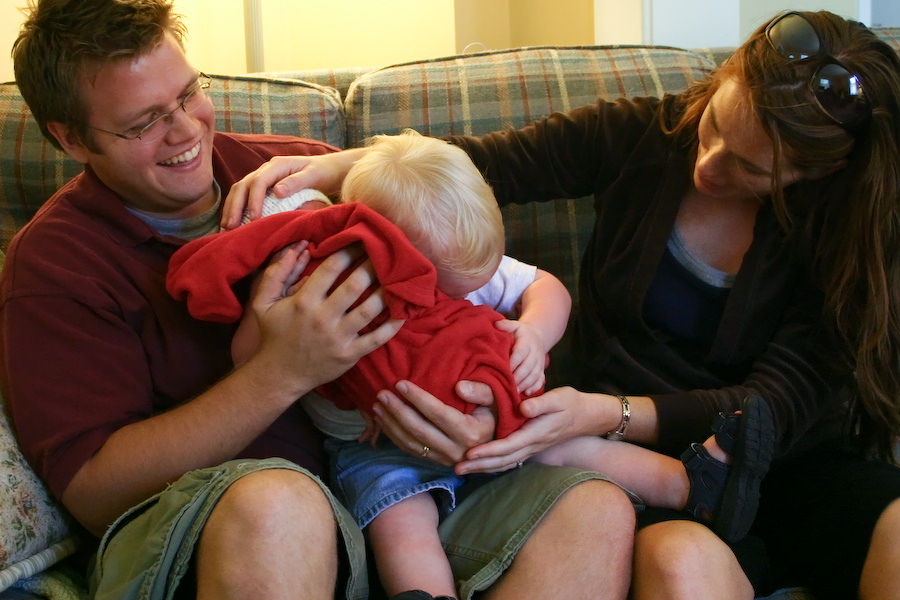 a big kiss...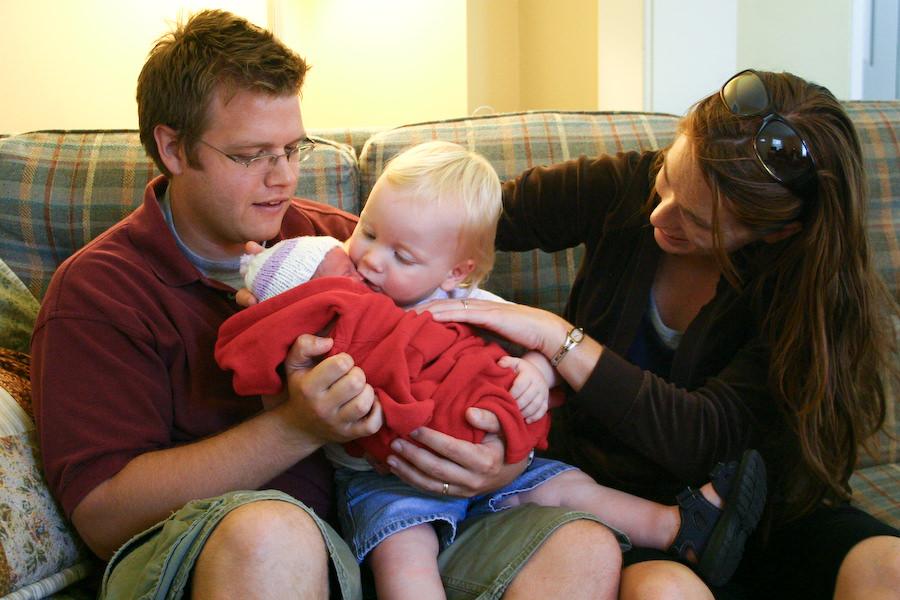 and then he pointed out her nose.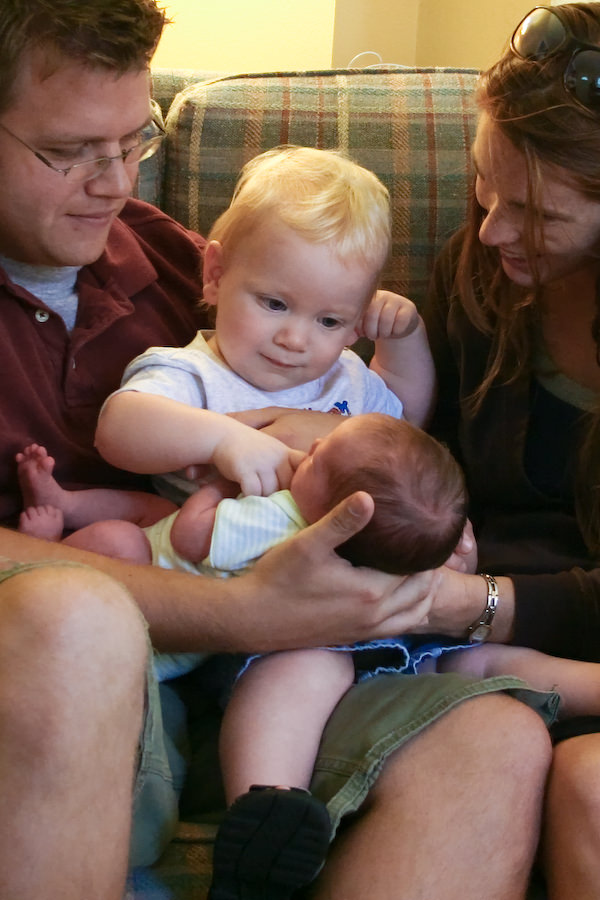 He clearly knows that she is really special and he seems to like her anyway.