Big Day for Dale
June 16, 2011   |   by Rachel
If you've ever seen Jared and I with our babies you know that we swaddle them.  And we really swaddle them good.  We've developed a technique that can keep the arms of a 8 month old firmly secured all night, always.  It's one of my life accomplishments.  I consider myself in the top .01 percent when it comes to swaddling skills.  I've never met anyone who is better swaddler and I honestly doubt that I ever will.  I don't even think that the virgin Mary could come close to my swaddling skills.  So there!  I'll be putting that on my next resume. So the time has come for Dale.  Yes, she's almost 9 months old and we are still swaddling her.  I know that it's a bit long to use this newborn technique, but we have our reasons.  Mainly the bassinet that she's in is really convenient and swaddling keeps her safe in it.  Plus she seems to like being swaddled and it acts as a great sleep cue.  Anyway, she started to learn how to flip herself, like a fish, and then she'd get stuck on her tummy.  So we've introduced her to the sleep sack.  It's always a sad day for me.  I don't like the things that mark the growing of my children.  I really, really, really, want them to SLOW DOWN.  I'm the obnoxious mother who doesn't like her kids' birthdays.  I digress. Here she is in her bassinet.  This is how she has slept for the last 8 months.  Swaddled and tucked in this so-awesome bassinet.  She doesn't have a bedroom of her own, so she travels.  She sleeps in our music room at night and in Jared and my bedroom during the day.  This bassinet has been the best baby gear purchase.  It looks awesome and it's so super easy to move around the house.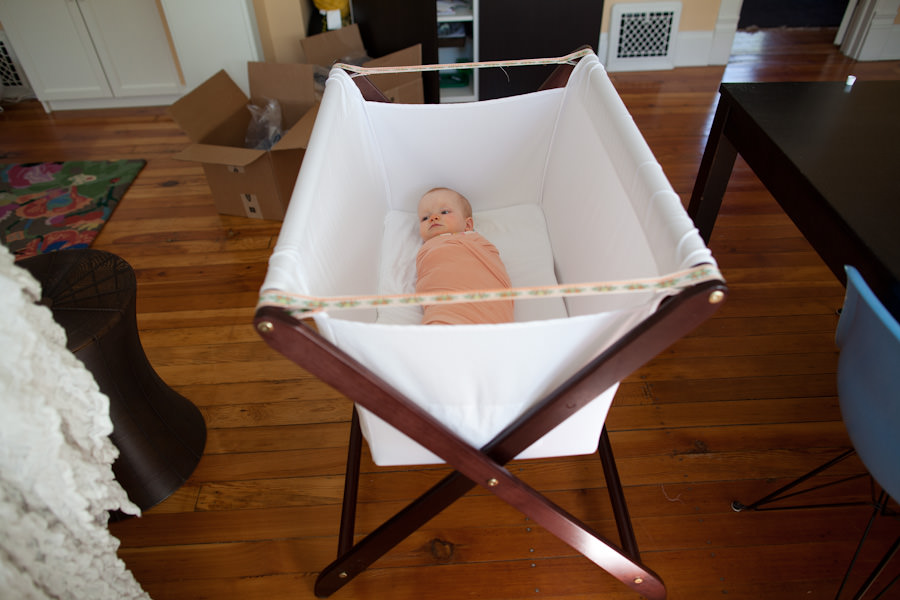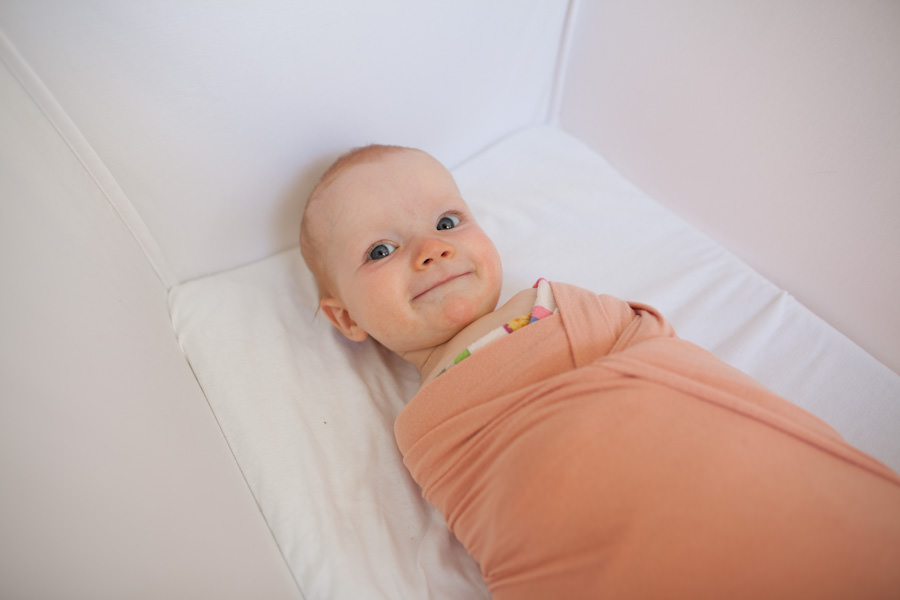 Reason number 2 for the transition.  She's growing a bit tall for the bassinet.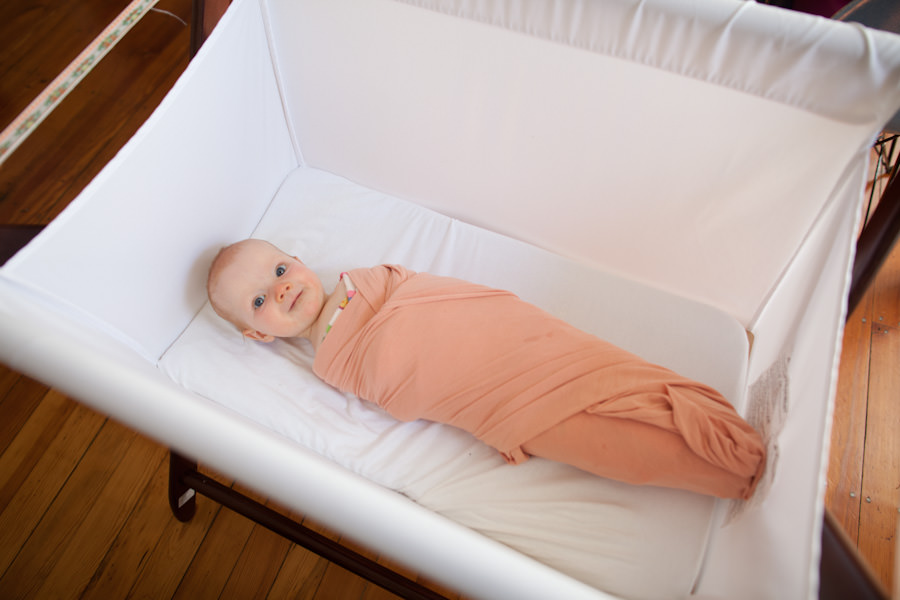 I used to walk around the house with my little log of baby.  She really liked her swaddle.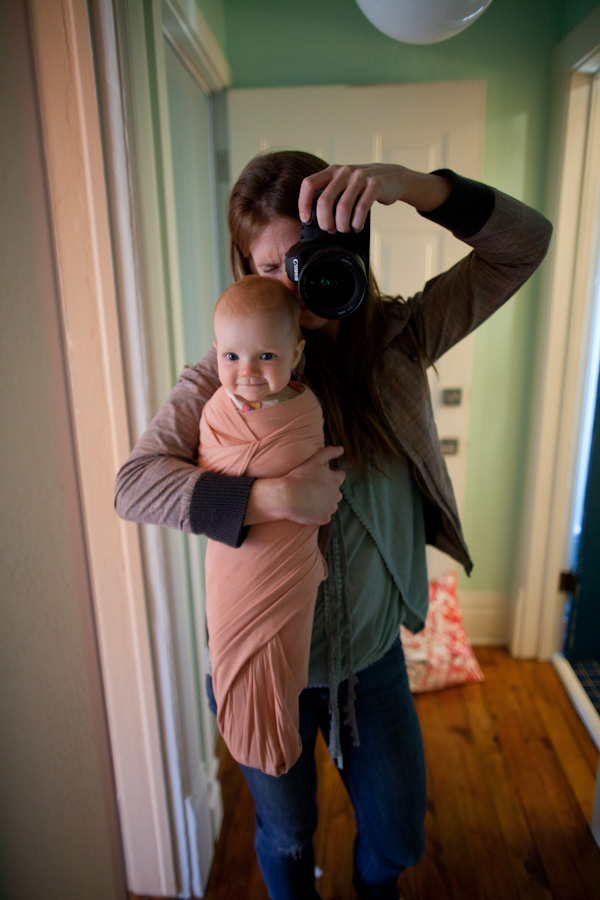 Here she is in a sleep sack in a pack-n-play for her first nap.  Doesn't she look so vulnerable?!  Her arms just flapping in the wind like that!!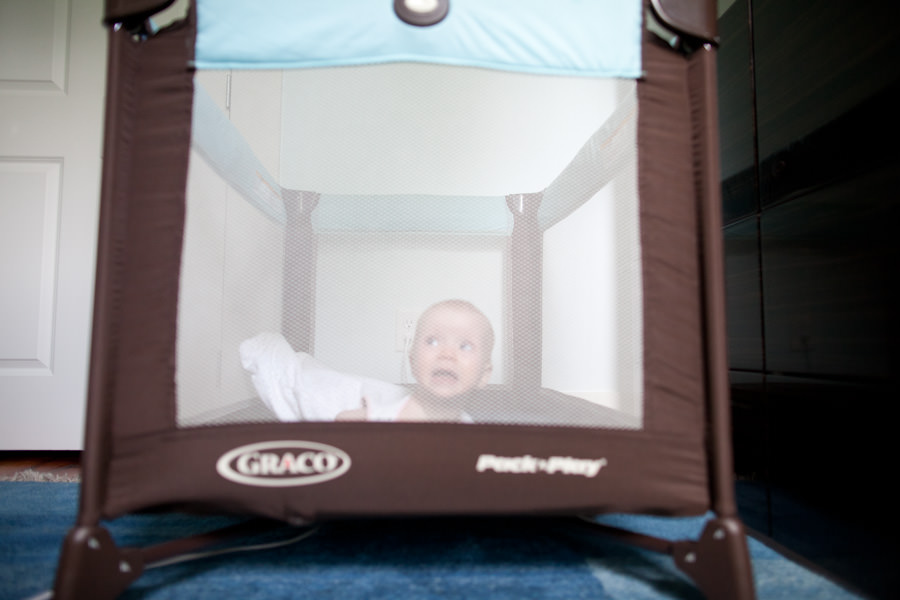 A nap WITH fingers.  This is a novel idea for Dale.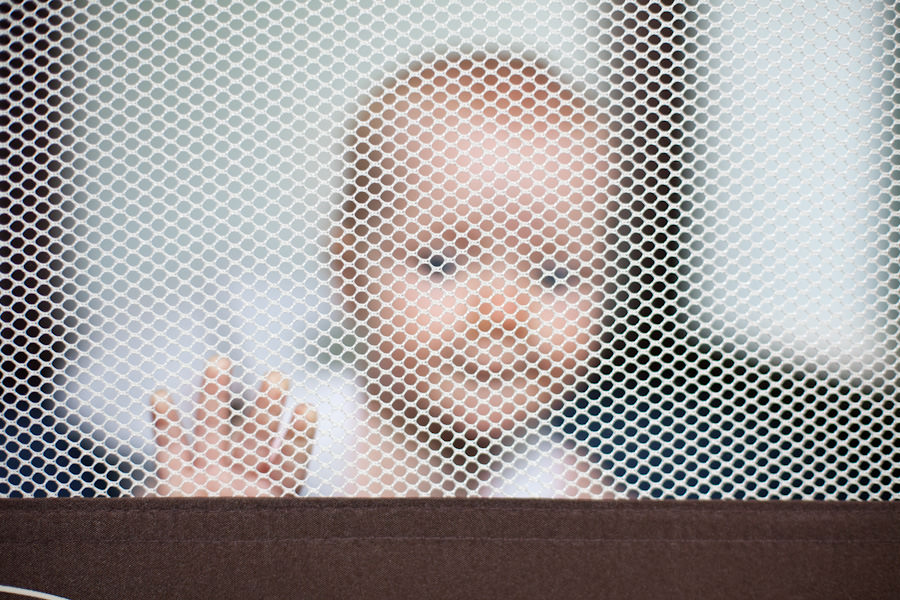 Apprehensive...