Happy (Belated) Birthday Dale and Harriet
February 02, 2013   |   by Rachel
I never did bog Dale and Harriet's birthday.  Here are some pix of the night before.  The kids each made paper birthday banners.  Win made one for Harriet and Harriet made one for Dale.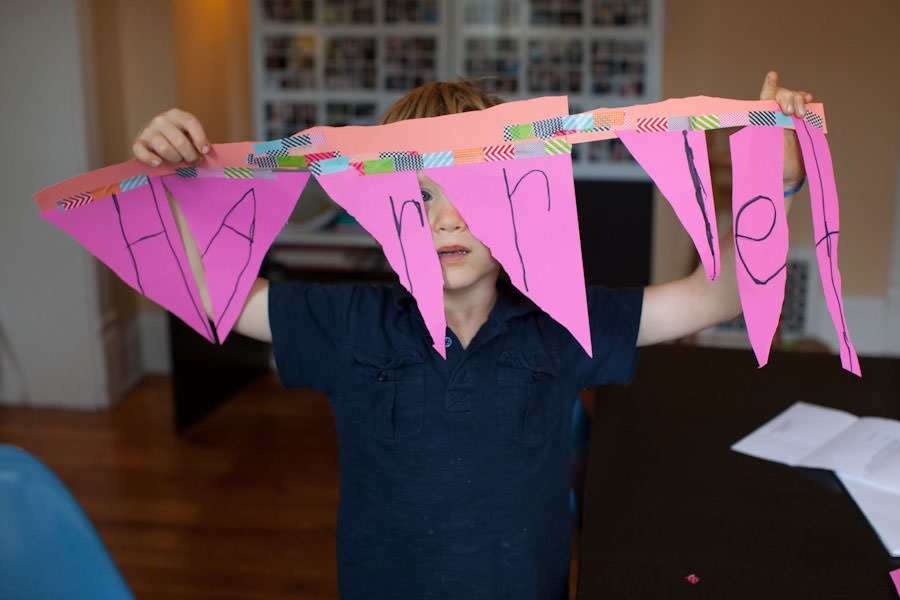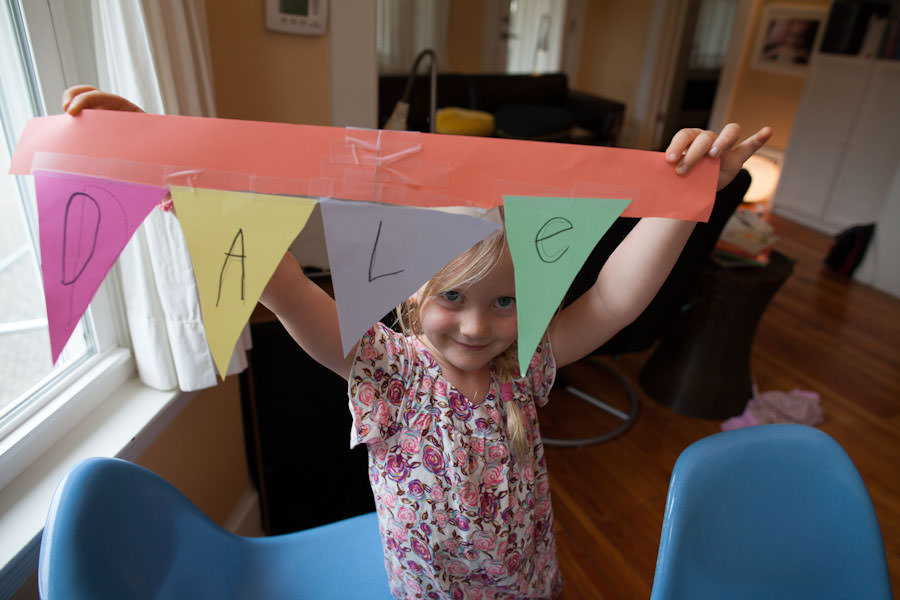 Both kids helped me take the basting stitches out of Harriet's birthday banner.  harriet and I went to the fabric store and she picked out all of the fabric for her banner.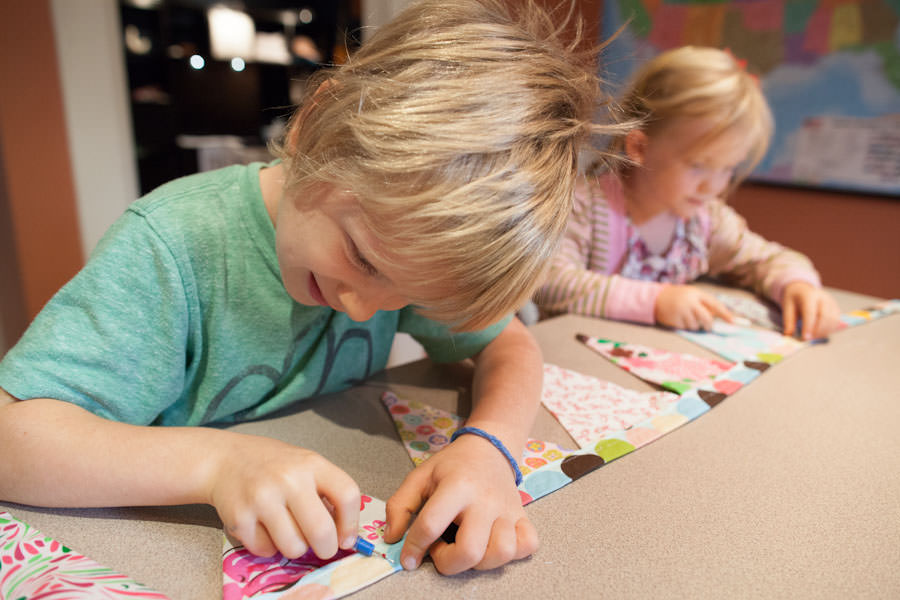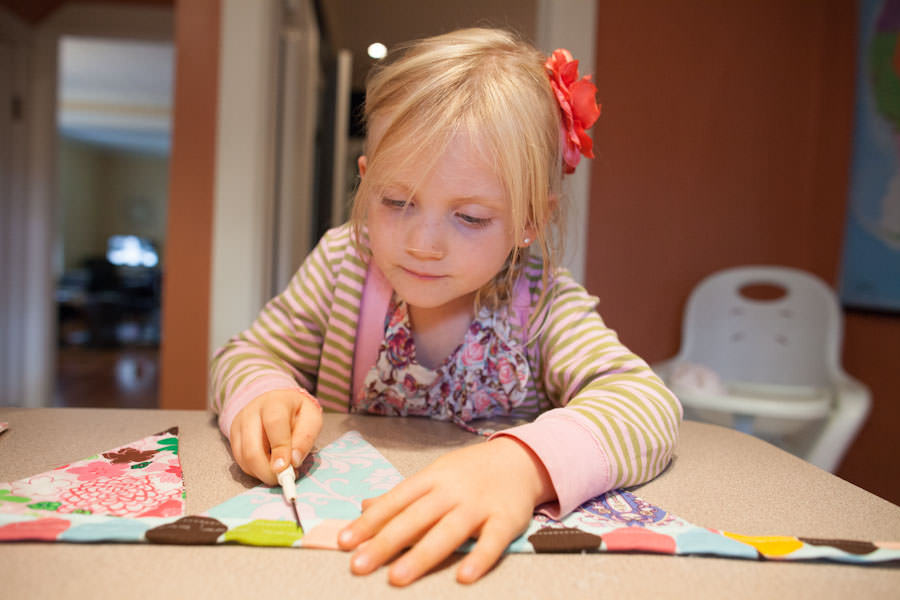 Count 'em!  5 fingers for this 5 year old!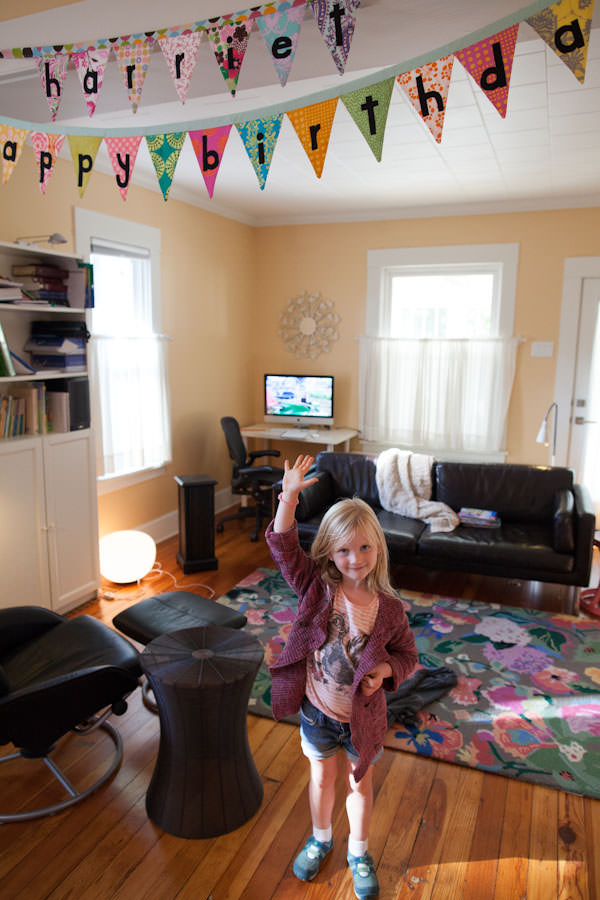 Happy birthday my 2 girls!!!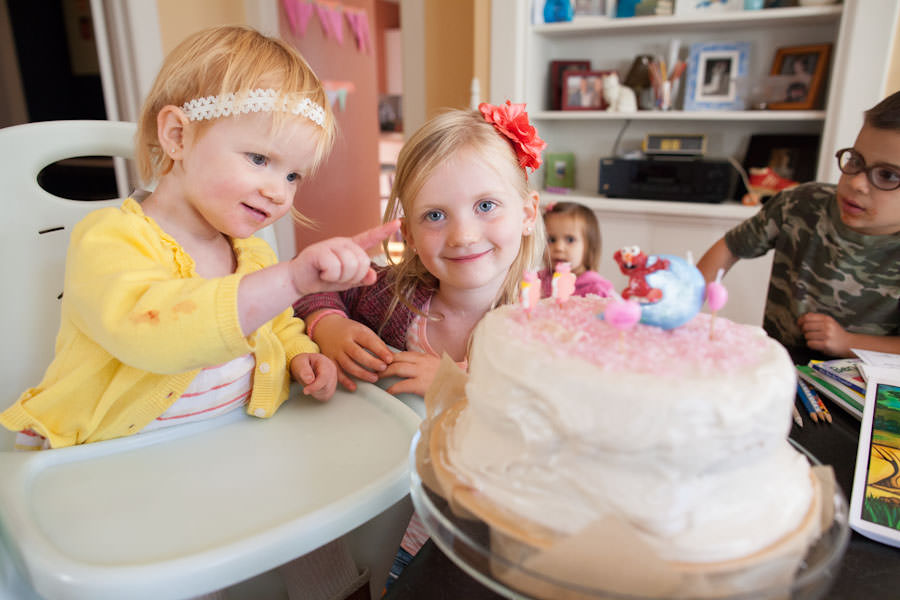 Dale really got into the idea of lighting dessert on fire.  I agree.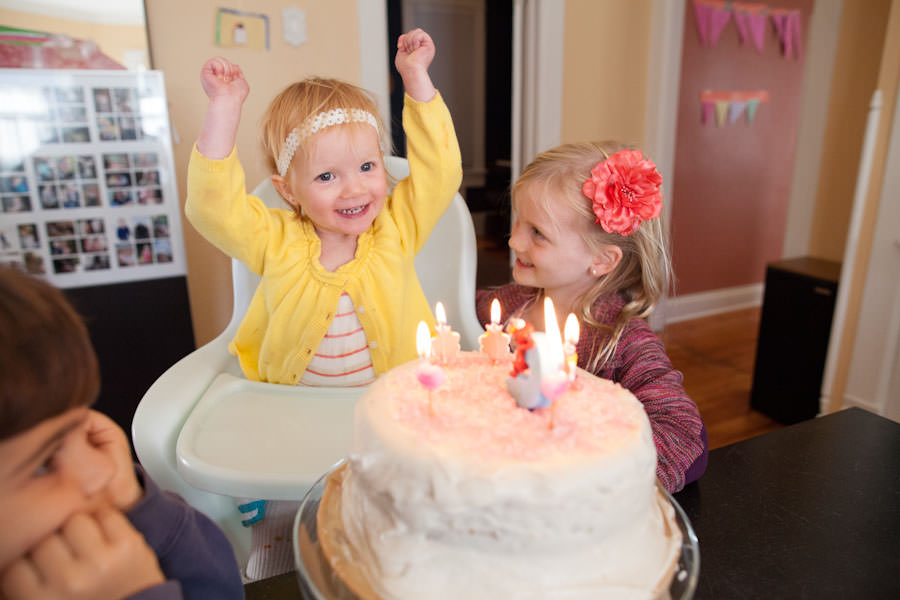 Some neighbors came over to play and celebrate.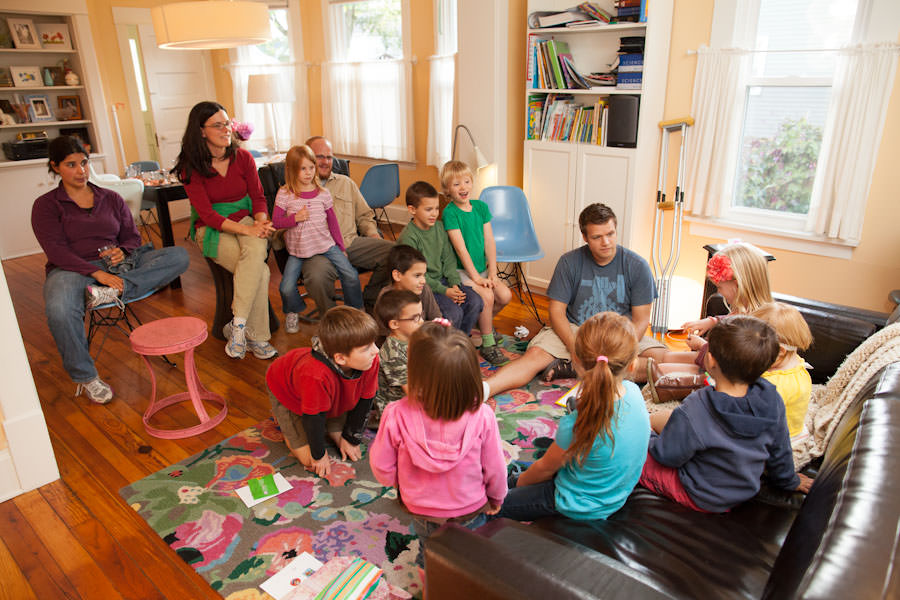 Every 5-year-old needs a Light Brite.