Happy Easter!
April 04, 2010   |   by Rachel
Welcome to our house on Easter.  The Dean blood comes out in our family for Easter.  Growing up we always had a big Easter egg hunt in our house.  Eggs were color coded for each kid and filled with quarters, cereal and stickers.  We did this Easter egg hunt for years, I'm talking until 2008, when I was 28.  That's when the Easter bunny (my Dad) started wintering in Arizona and no one got together for Easter anymore.  Now the kids are old enough.  Jared and I took up the mantle and hid a bunch of eggs around the house.  The kids were elated with the game.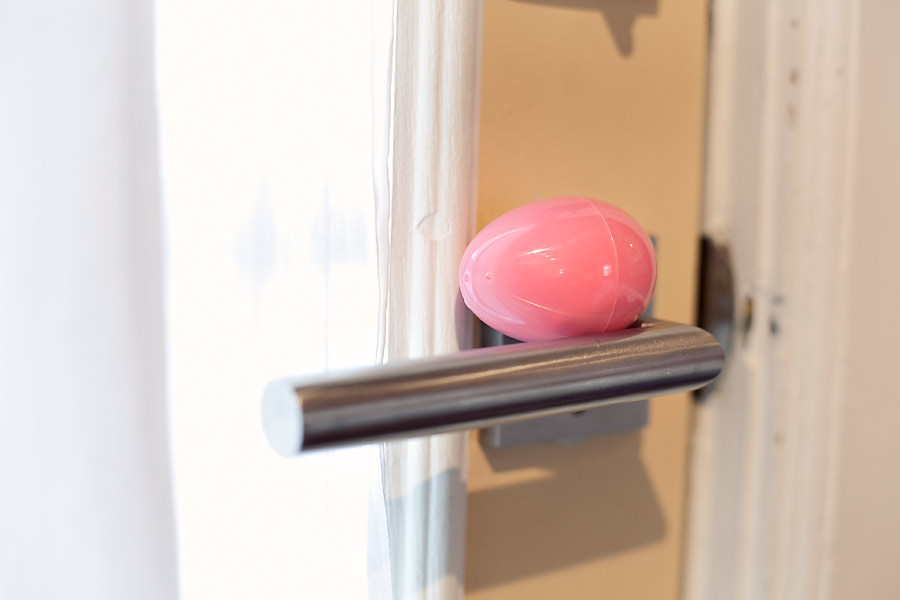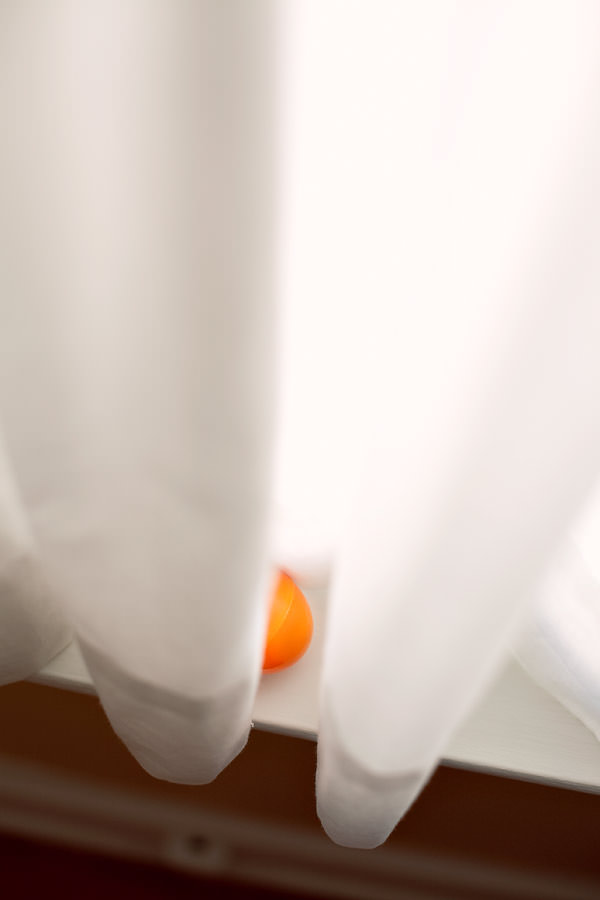 The kids waited upstairs in Win's room while we hid the eggs.  Here's Jared explaining the game to them.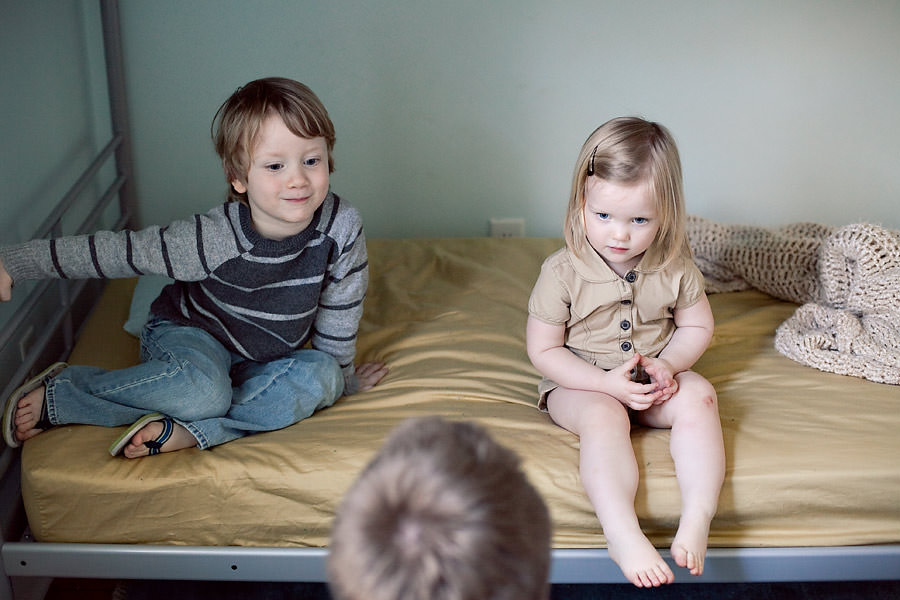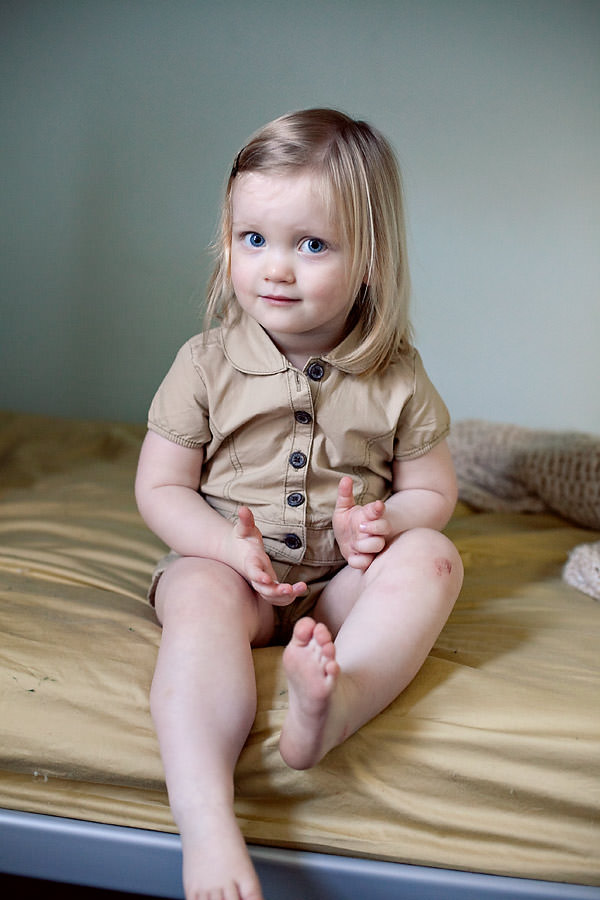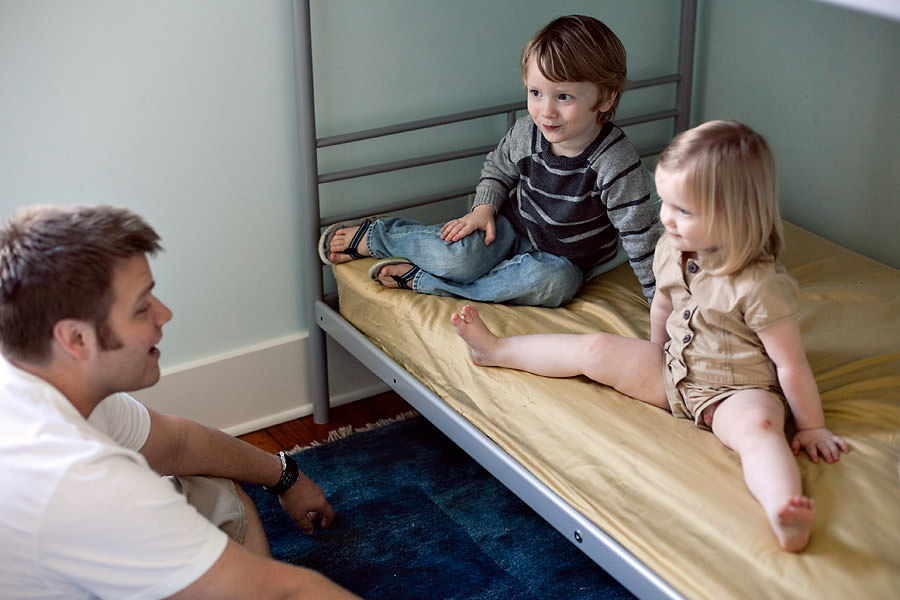 Both Harriet and Win decided to put on sunglasses the "help" them find missing eggs.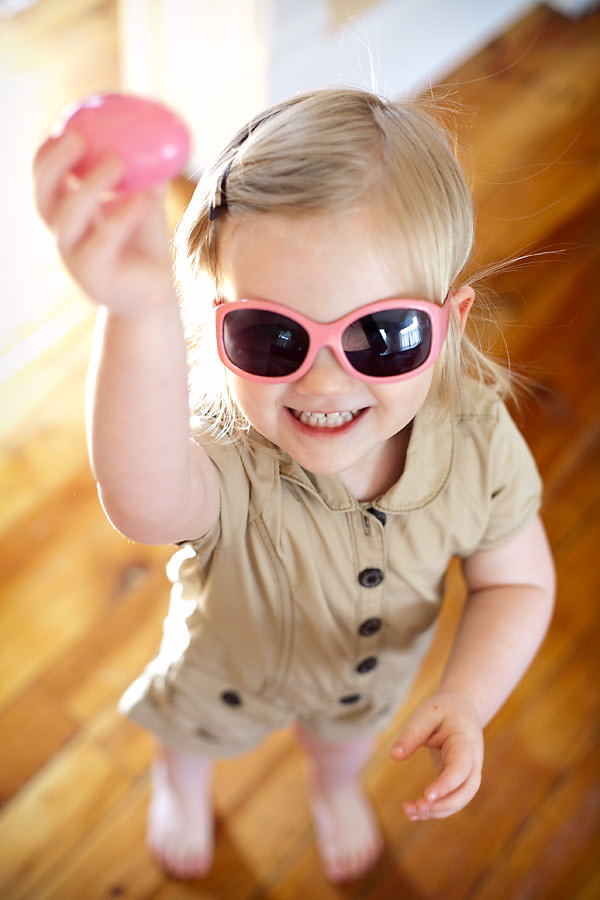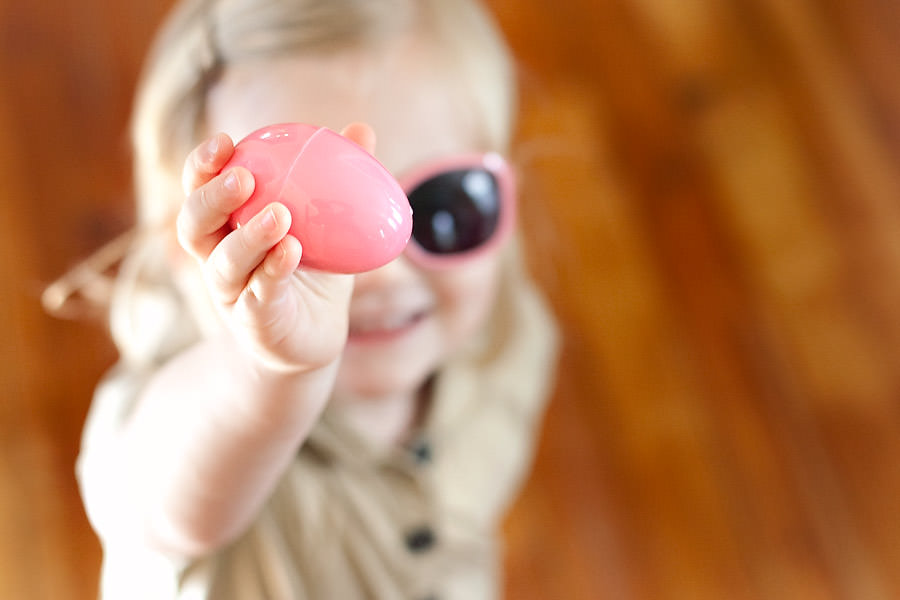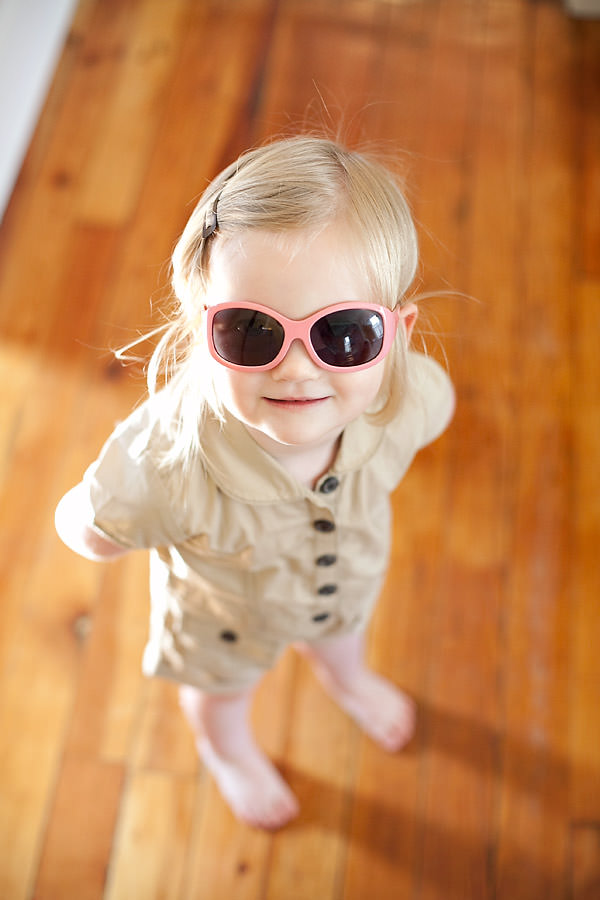 They had a blast going through their loot.