Harriet gets a little attention too.
January 05, 2008   |   by Rachel
This picture of Harriet is pretty cute. She's sitting on her Aunt Janna's lap and looking at cousin Chloe. She's really smiley and this picture really captures her look.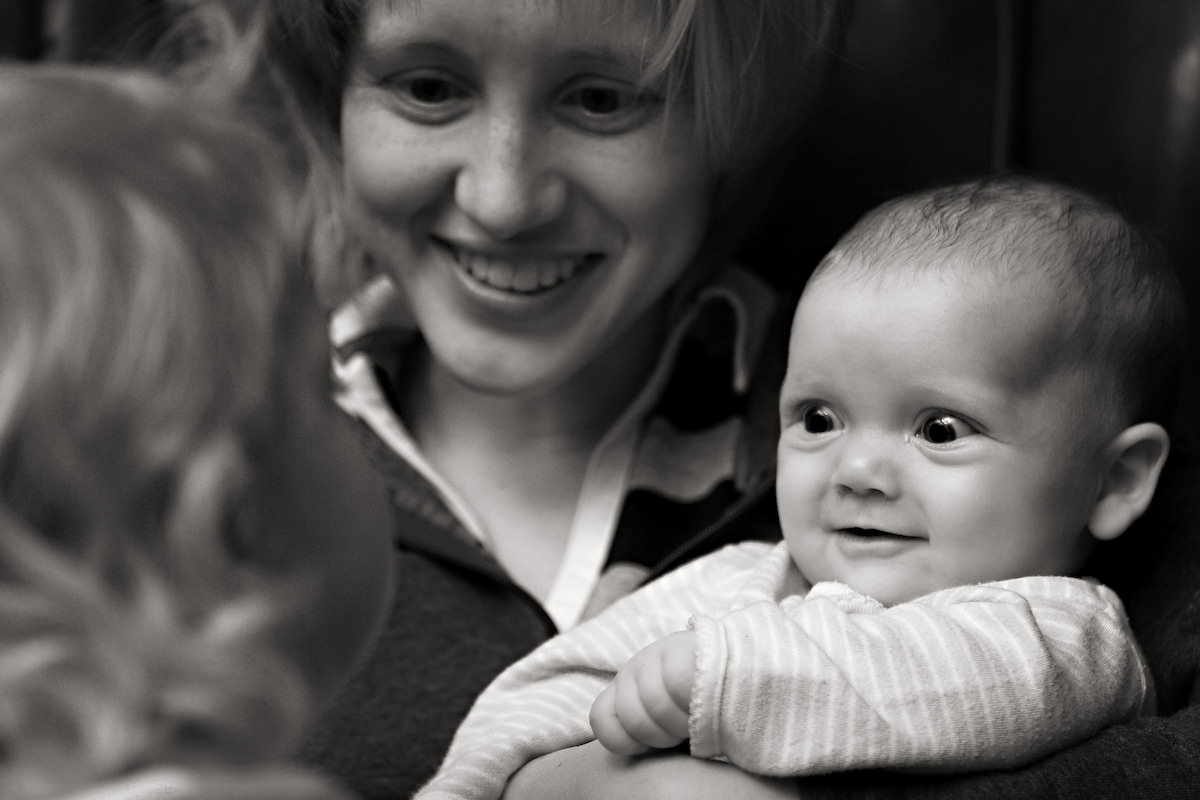 Luke LOVES Harriet. Even over Thanksgiving he would run over to her and pet and kiss her every time that she woke up from a nap. In this picture he is giving her one of his precious cuddles while his older sister Chloe holds her. Chloe wasn't quite in the moment like Luke was.