Henderson Life in 3 Acts
July 03, 2008   |   by Rachel
With weddings to edit, intermittent Internet service, and a new car to research, my lovely blog has had precious little attention. For starters, I have to warn you that the pictures here were taken on my 5-year-old point and shoot. I dropped my camera last Saturday while shooting a wedding. I carry a back-up SLR body so I was ok for the wedding. My friend Val is using the back-up during non-wedding days so I'm left with an ancient point-and-shoot and a camera phone. Act 1 Last week I skipped through our backyard, where we hang out with the kids all of the time, to pick-up an item from our neighbor. On my way back through our yard I was stopped by the sight of 2 pit bulls loitering around our door. A 3rd pit bull, tied to a stake, began barking at me, this riled up the loose 2 who began charging me, barking and growling. I lowered my head and carefully walked back to my neighbors house. They ended up driving me home (all of 50 yards). We called the cops, who came out and picked them up. 3 days later Jared and I were sitting outside eating dinner with Win and Harriet when these 2 dogs, which we now know to be 1 pit bull and one pit bull labrador mix, come parading into our yard. Jared and I immediately grabbed the kids and walked the 10 feet into our house. They barked and growled as we went. We called the cops again. They picked them up again and we quizzed them on our rights. Basically, we have no rights until these predatory animals actually attack us. Hmm... Now, I know that some people have pit bulls and rotweillers and other such breeds that they take great care of and raise to be kind to children. These dogs are more of the neglected caged inner city type that get hit and rarely fed. Yeah, can you tell that I'm a little mad? Not wanting to feel like large vicious mammals may or may not join us as we play with our 2 young children in our own back yard, we put up a fence. It's not a nice suburban fence, the kind that you put up to keep suburban dogs in. It's more of a ghetto fence, the kind that slows the entry of the 3 pit-bulls that live adjacent to our back yard.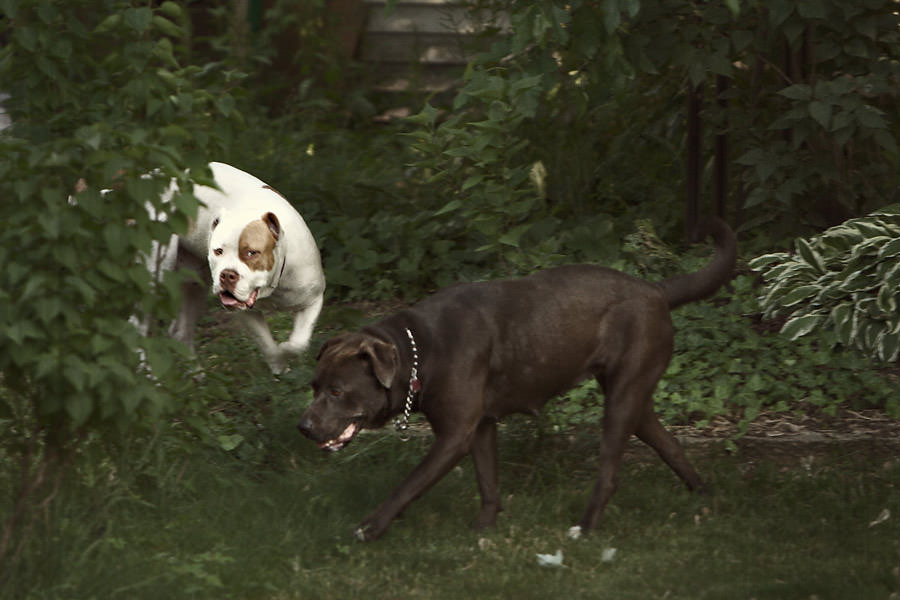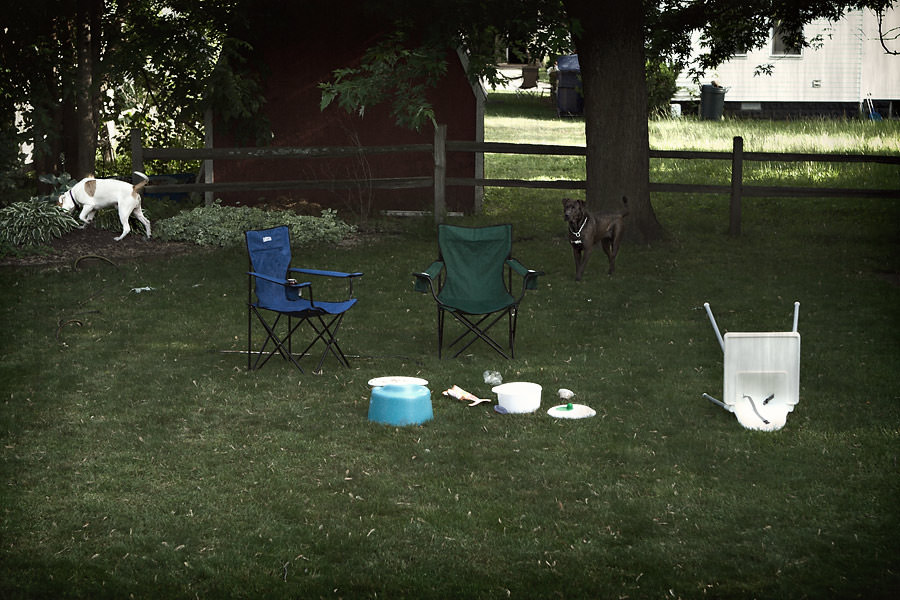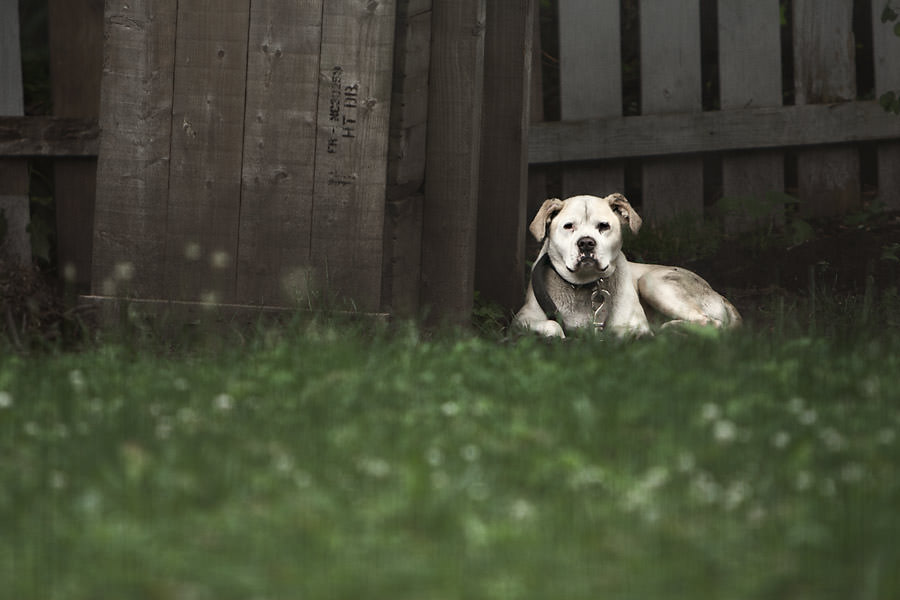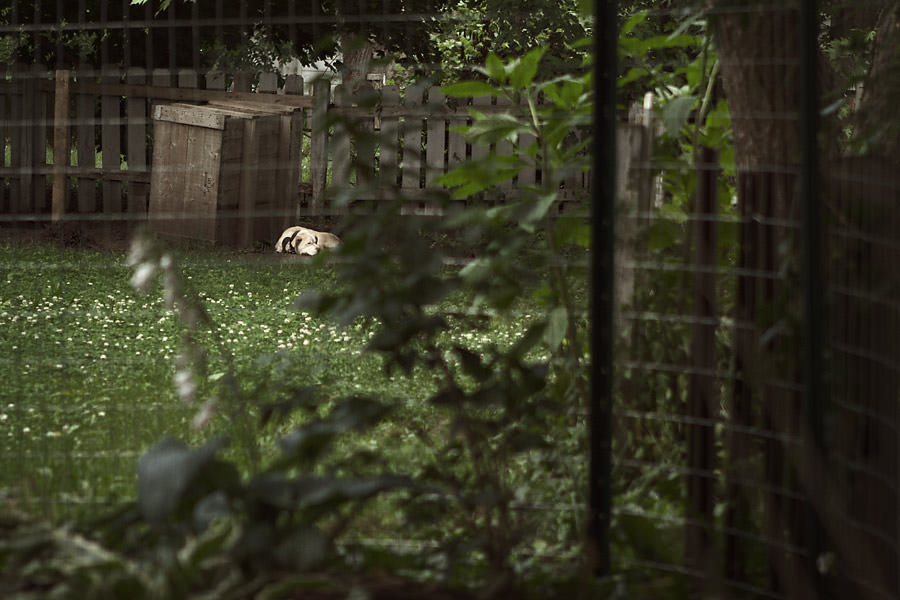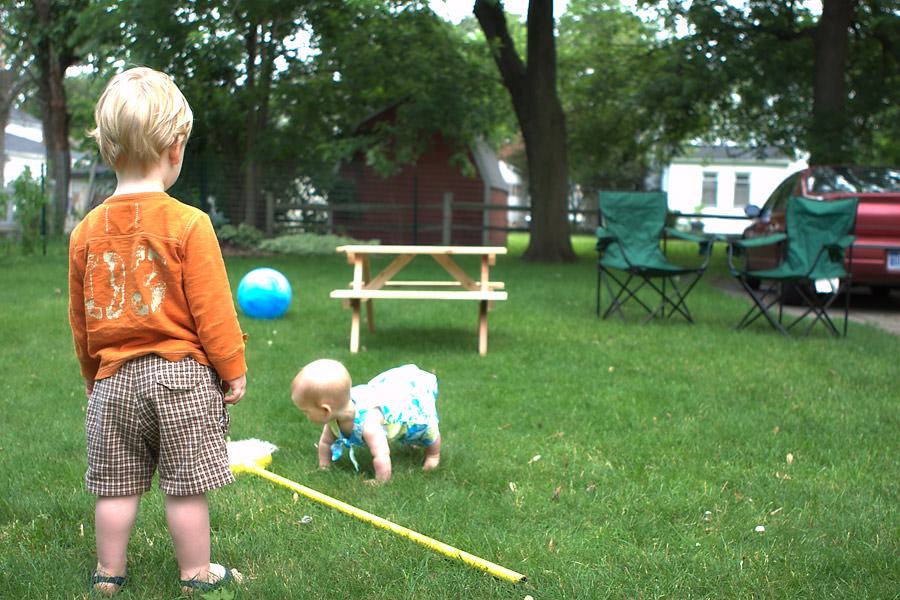 Act 2 A couple of weeks ago our beloved '86 Mazda B2000 was determined to be unfit for travel. Needing more repairs than than one should reasonably put into an '86 pick-up with really cool racing stripes, our truck, Ahab, retired.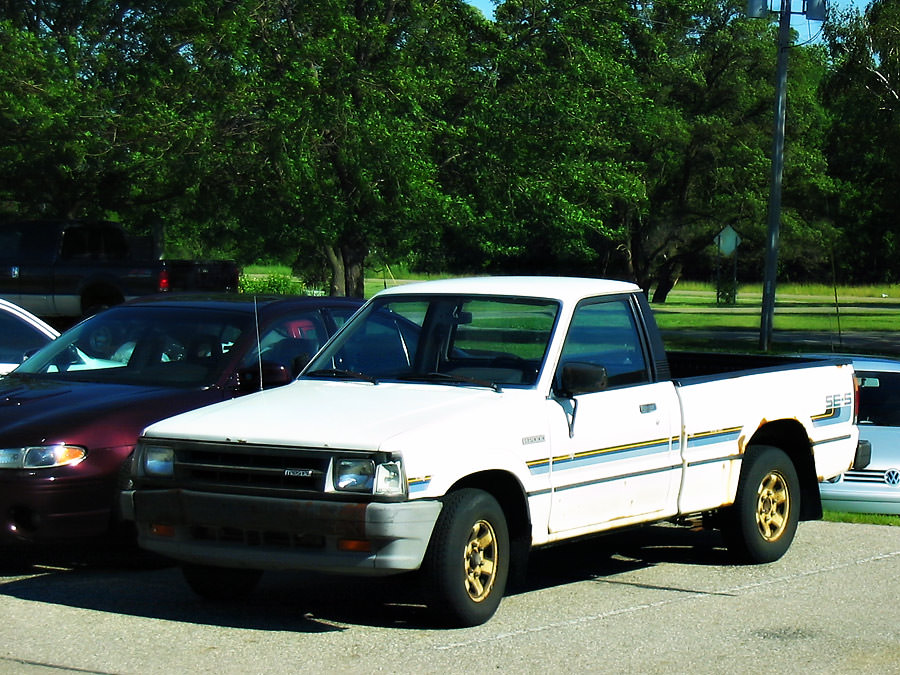 With plans for another kid, we'd been saving for a minivan. Although it was a little earlier than we had hoped, we researched and located a '05 Toyota Sienna that met our needs, and a little more. We wrote the biggest check of our marriage to date (bigger that our down payment, gulp...) and drove home in leather seats. It's really nice!! It's really a treat to have a vehicle with air, power steering and shocks! Our truck was 22, and our car has nearly 190,000 (it's not a young 190,000 either). This van feels very new and foreign. I don't think that it'll take me too long to get used to it ;-)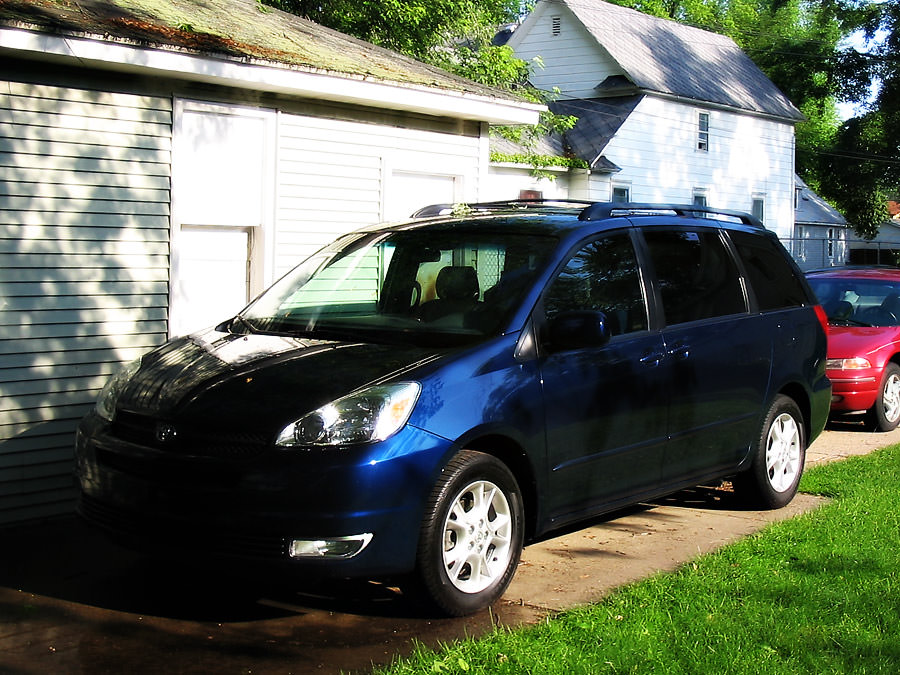 Act 3 This evening we received a knock on the door. It was Randall. If you don't know who Randall is think of Kramer, Erkel, Barney Fife, Alf, or any other sitcom character that fits that profile. That's Randall to our house. You never know what'll happen when Randall's around. So he knocks on that door and says, "Would you mind if I buried this fish in your garden?" He was holding a 15 pound fish in a garbage bag. When we asked where he got it, his explanation was, "someone gave it to me, he had lots of them." R.I.P Flipper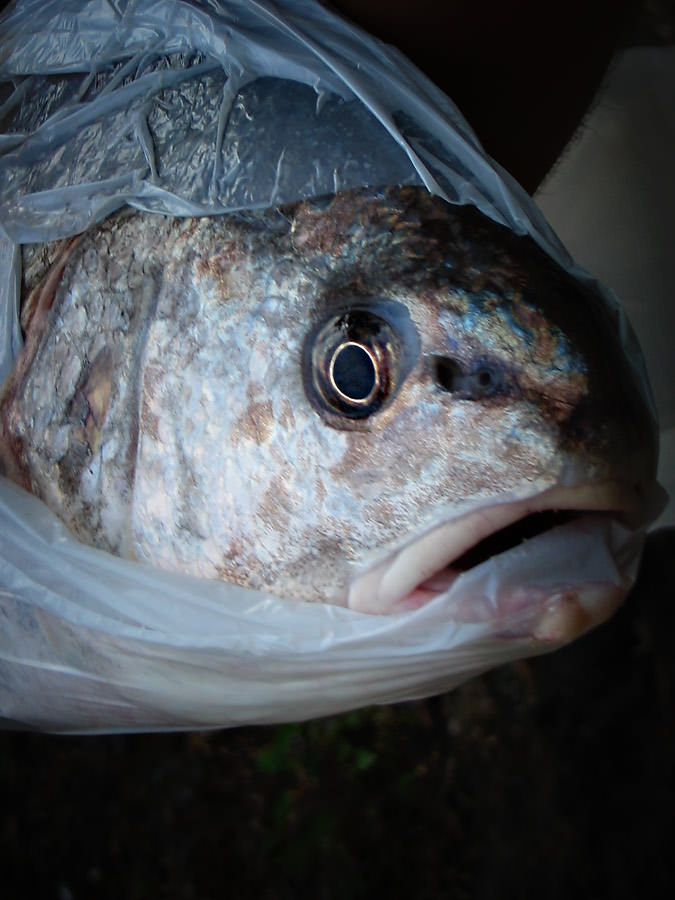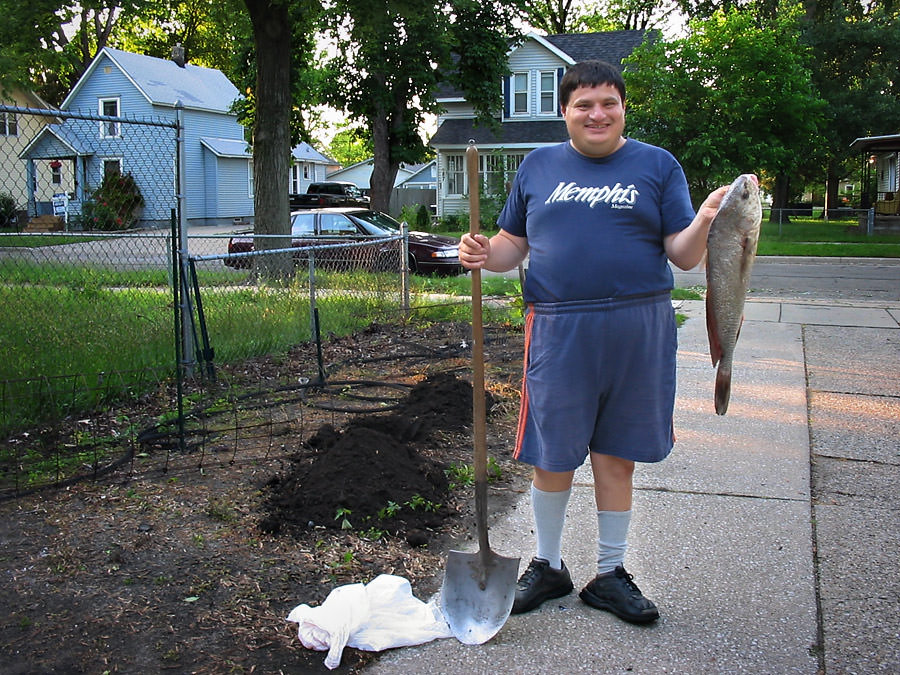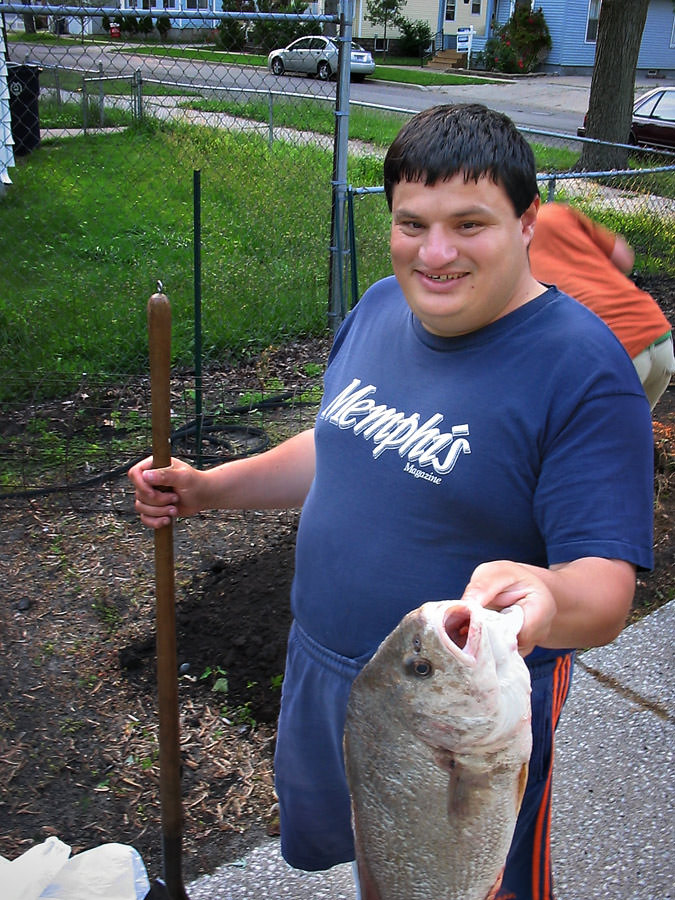 Could he get any cuter?