How Much is that Doggie in the Window?
May 14, 2007   |   by Rachel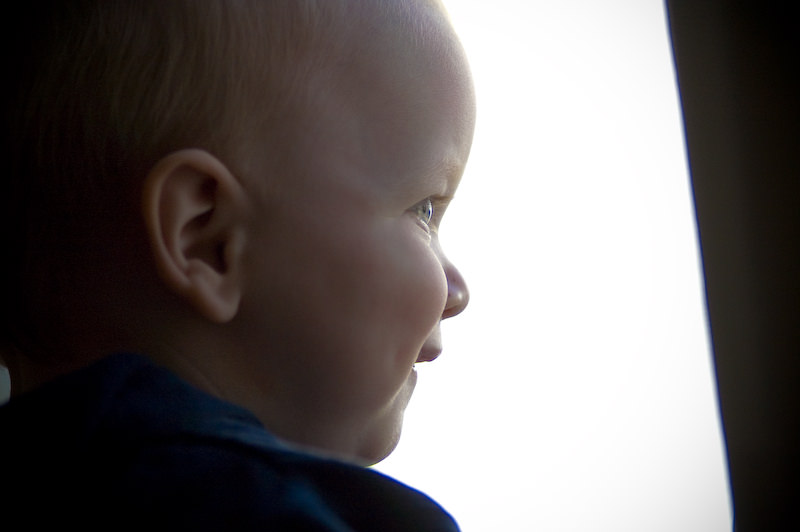 Win spends a significant portion of his day looking out his window. He loves to get the attention of visitors and passers by. When he seen someone whose attention he wants he knocks vigorously on the window, sometimes they see him, most often they are way to far away to notice the little boy who is desperate to wave and smile to them. The past several weeks have been gorgeous here in Holland--sunny, 60s, beautiful. Win has been playing outside a lot. He clearly enjoys being outside more than looking out the window. But the window is good for those times when running around on the pavement and through the grass isn't possible.Yesterday we played at the park for a while. Win loved going down the slides and then climbing back up them. He really liked walking and climbing all over the large play/jungle/thingy that has lots of slides, bridges, and bars. At one point he got going a little too fast and took a tumble. He caught himself with his arms but he didn't quite completely stop his head from brushing the pavement. Today he has one of those little pavement kisses right between his eyes. It's pretty cute, he looks like a boy and not a baby.