Inspiration
August 15, 2008   |   by Rachel
Inspired by his Uncle Nathan, WInfield decided to practice his tee-ball skills last week. Between mowing the lawn with a toy lawnmower, swimming in the pool and playing with his cousins, Win managed to get in a little time on the tee.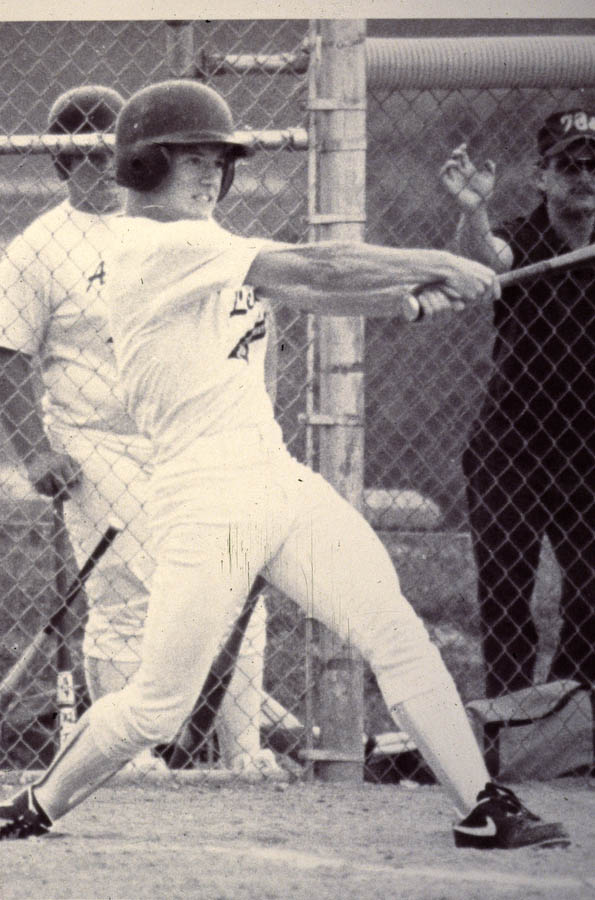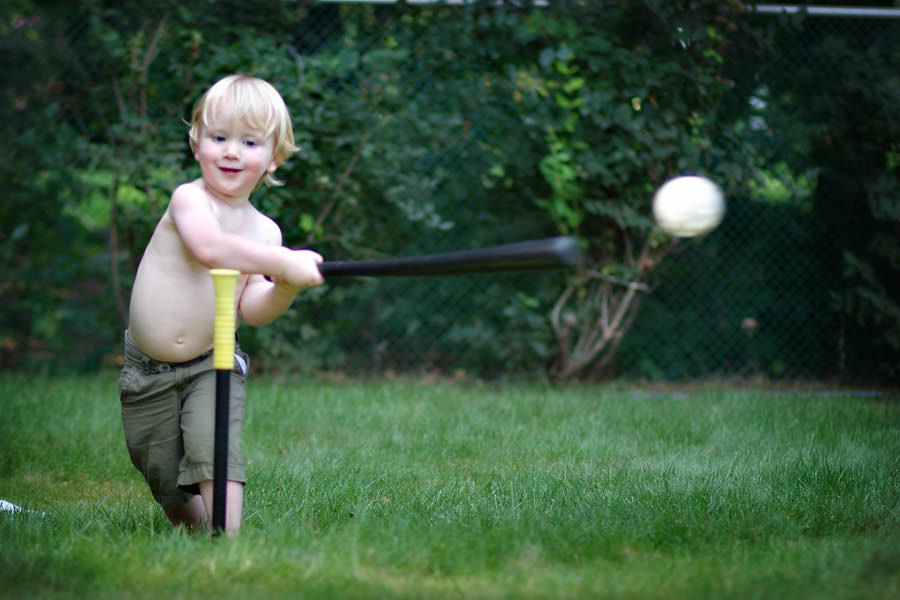 Safety is very important in the Henderson house.  This picture is from 1980.  Jared and his older brother Jason are practicing their tee-ball safety skills.  Jared's dad, the photographer, had clearly determined that Jared was quite safe and continued with the photograph.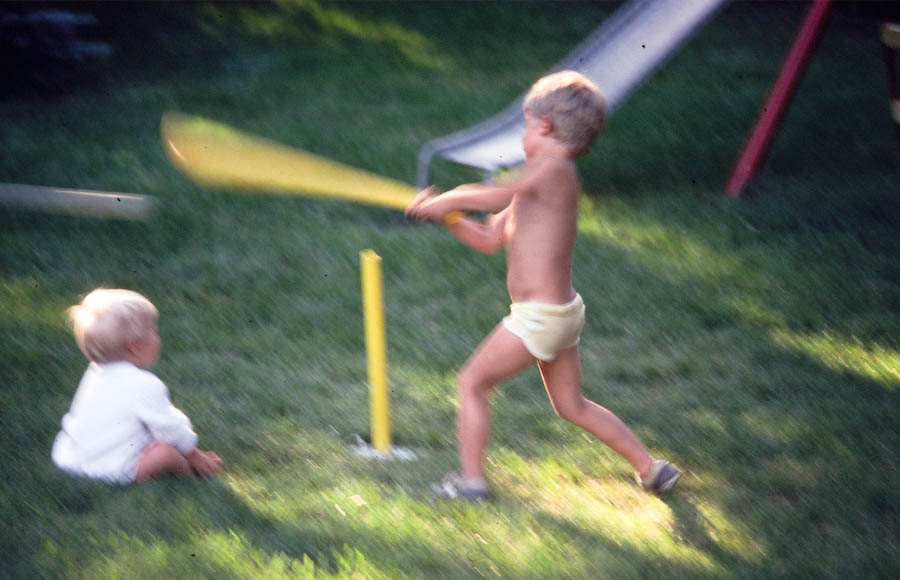 Here's Jason's son and Winfield.  This time I was the photographer, and I determined the same thing as Bruce when deciding whether to take a photo or protect a child--photo first.