Last month
April 08, 2012   |   by Rachel
Jared and I took turns taking the older kids on dates to Chicago.  Winfield and I took the Amtrak to downtown Chicago and hit up Shedd Aquarium.  He's been really into sharks and anything that swim.  So Shedd was perfect.  It was really fun to have the whole day with him, go at his pace, let him do whatever he wanted and be in such a cool city.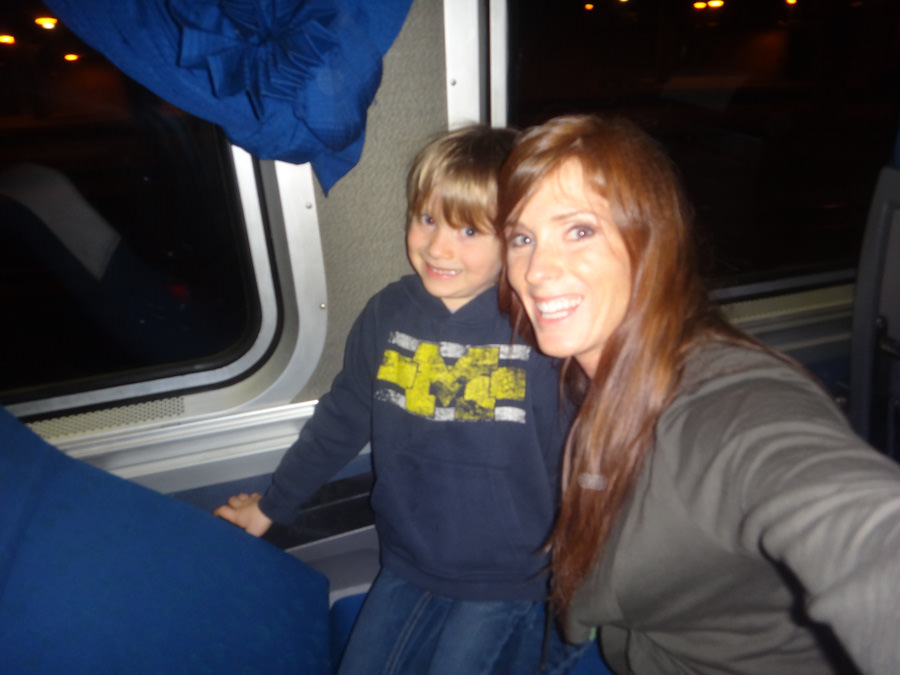 As soon as we go there he wanted to buy a salad at a cafe in the train station.  So we did!  Then we sat in the main room and ate it with some fruit too.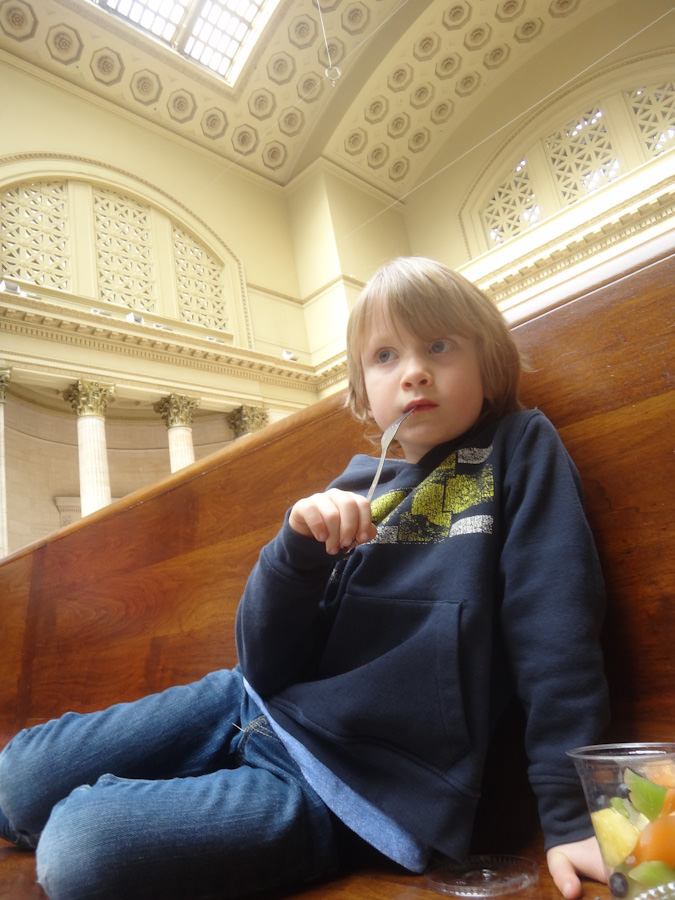 Waiting for the aquatic show.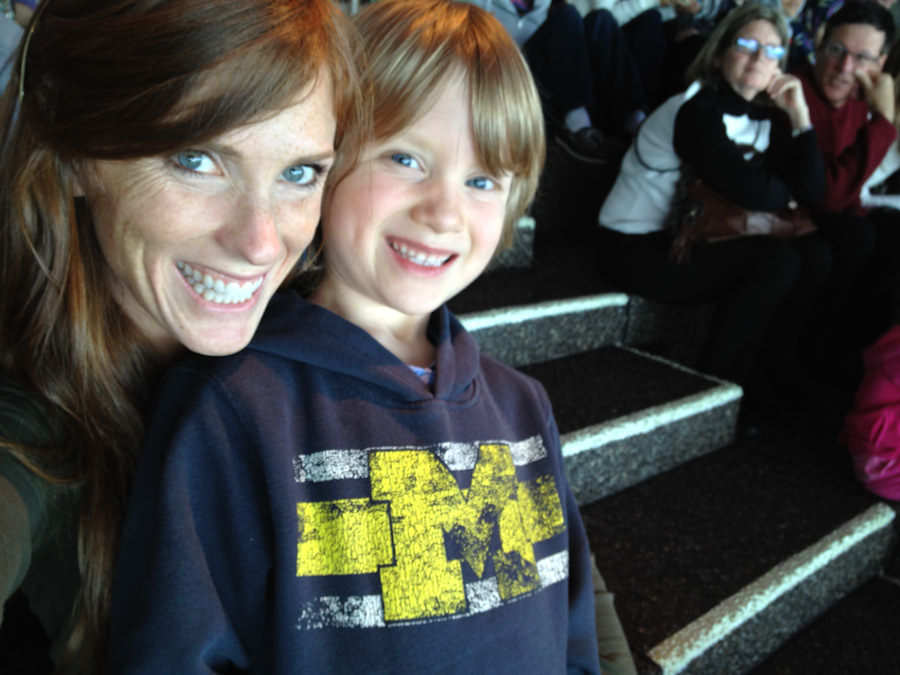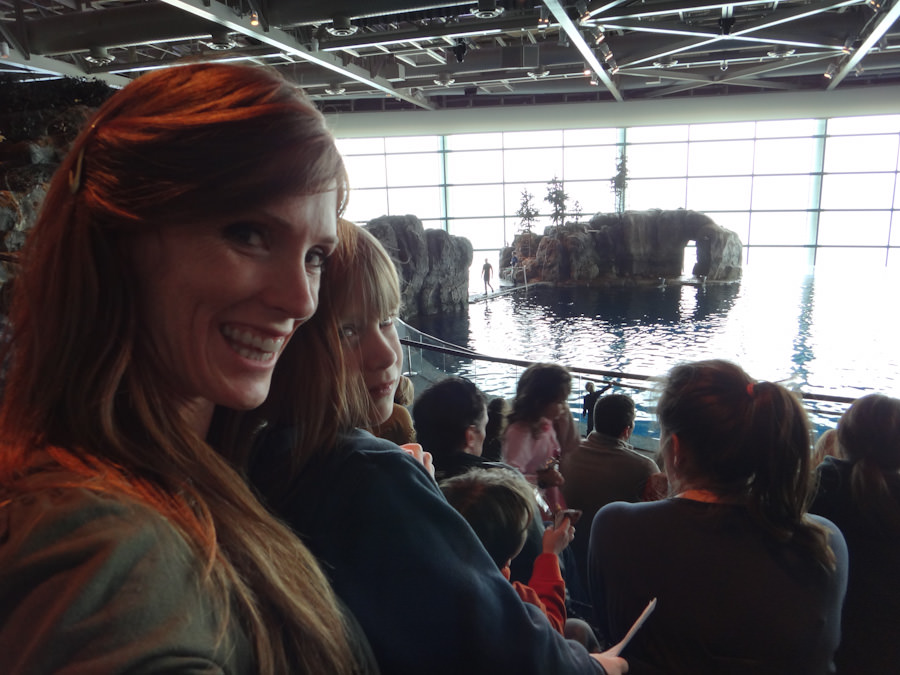 The whales were being naughty and wouldn't leave the show pool.  So we got to see the beluga whales a couple of times.  It was pretty funny. Super cool jellyfish exhibit.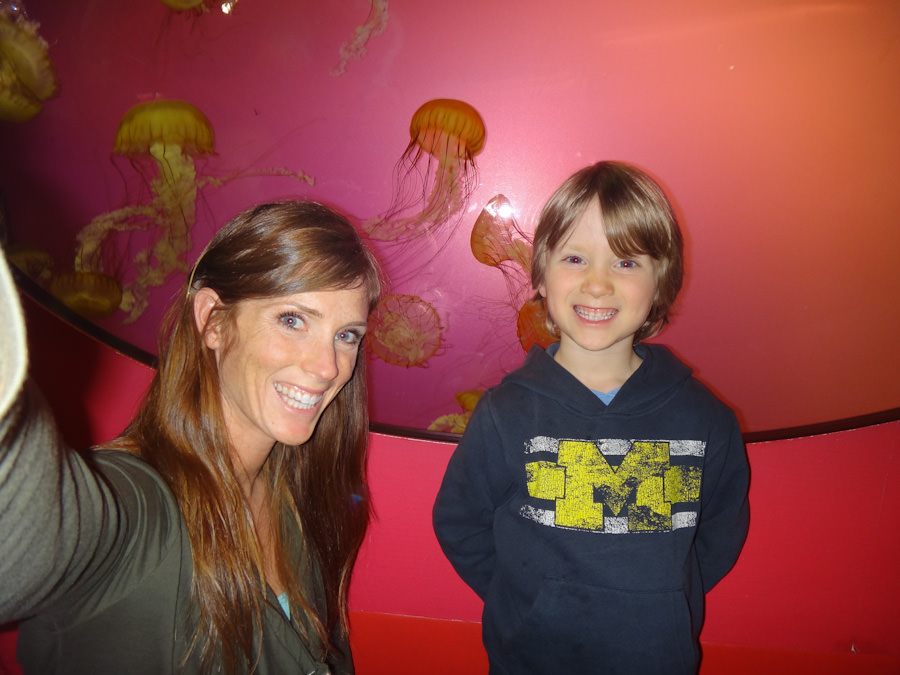 Win really liked playing this game on the jellyfish exhibit.  He was so excited.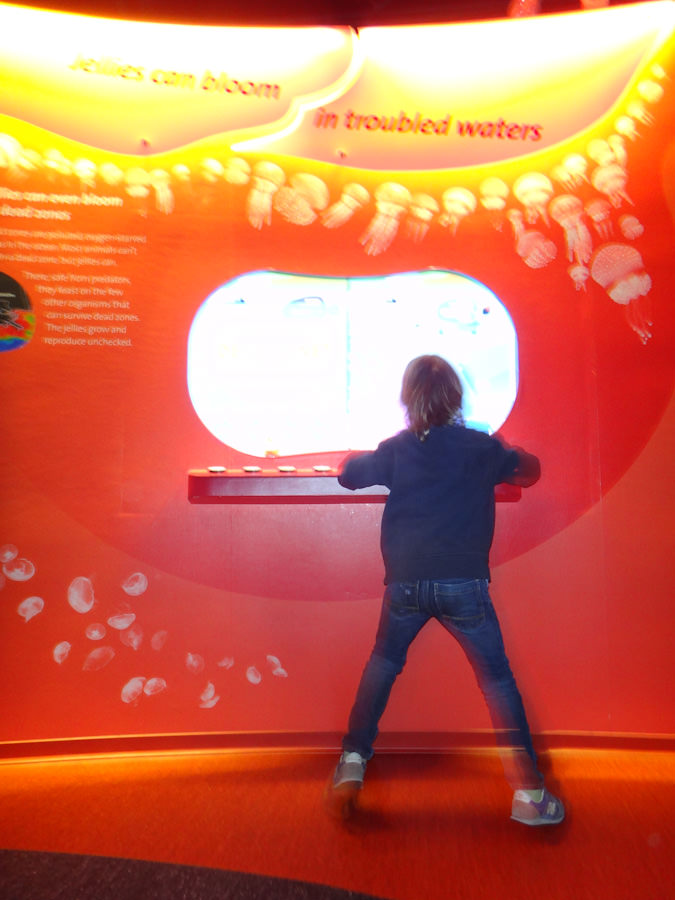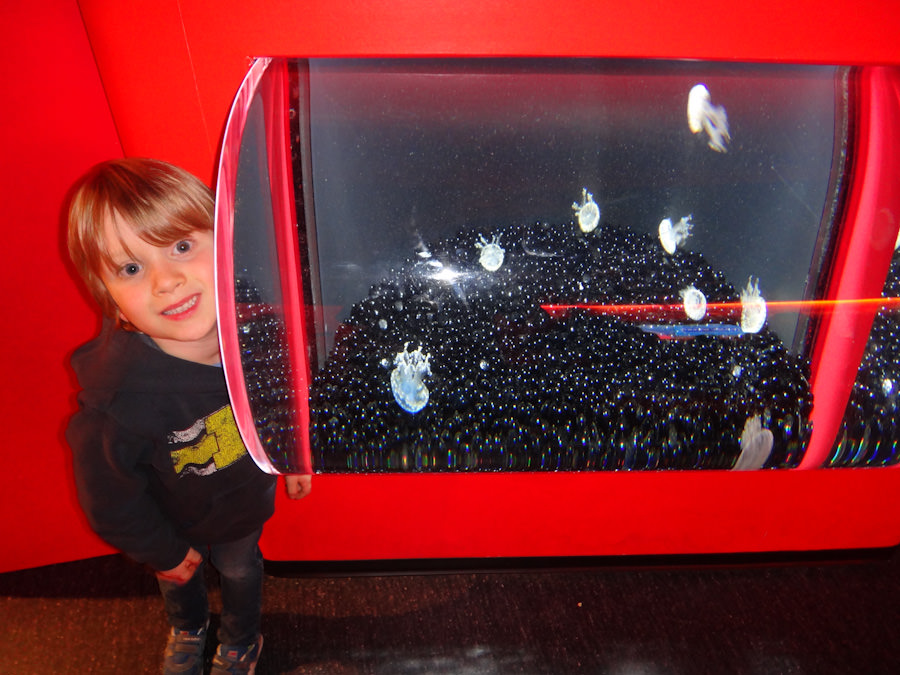 There was this spot where they'd built a rubber penguin exhibit that kids could play on.  Win put on a penguin suit and proceeded to flap and squawk like a penguin for nearly an hour.  It was really nice to just let him pretend play for as long as he wanted, un-rushed by other people or expectations.  I really like our dates.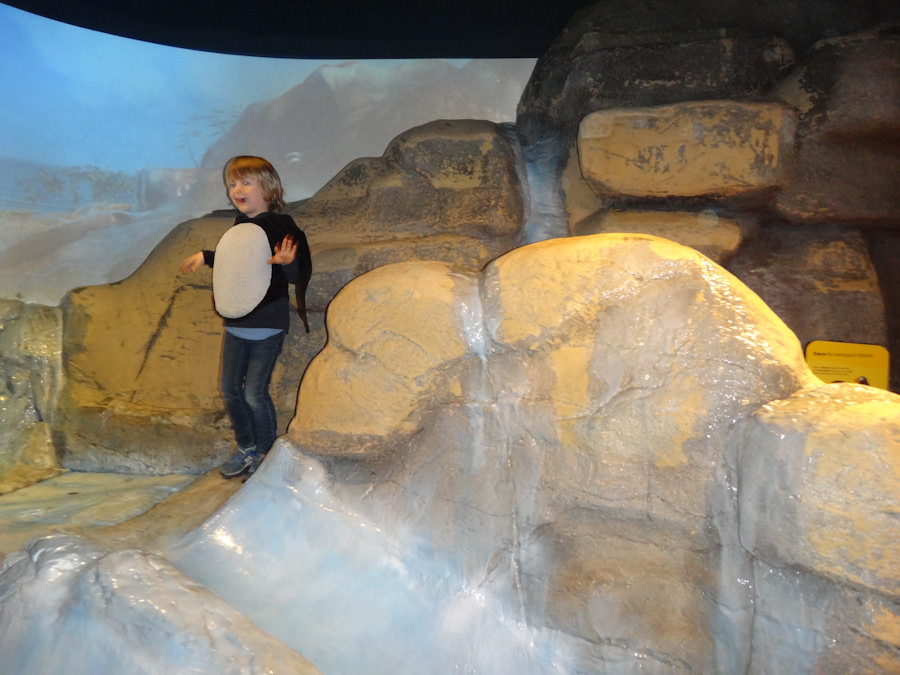 Classic.