Our favorite place in the world
November 05, 2007   |   by Rachel
Jared and I brought Win and Harriet to our favorite place in the world-my parent's lake cabin. The Cabin has been in our family for over 35 years. I grew up going there in the summers and Jared and I spent our honeymoon there. It is truely one of the most fabulous and beautiful places in the world.
To understand The Cabin you have to understand the geography of it. It is on a beautiful fishing lake in Nowhere, Indiana. Speedboats aren't allowed and only half of the lake has houses on it. The Cabin sits on a point that faces west. Every evening the sun sets over the water and trees and shines through the big picture window. There is water on 3 sides of The Cabin so everywhere you look you are surrounded by the lake. The inside of the cabin is cozy and beautiful, with a fireplace and warm decor. My parents have been working on it a bunch over the last couple of years and it is as beautiful as ever. This is Diamond Lake. The Cabin is on the point.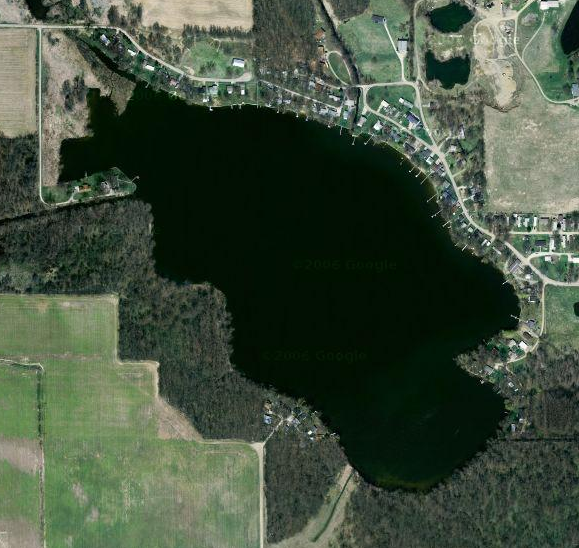 Closer.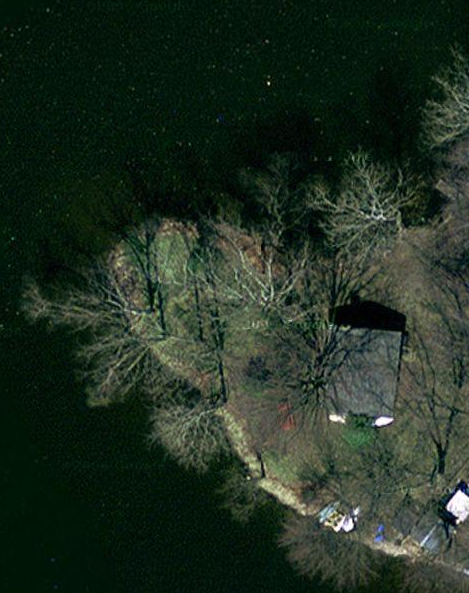 The Cabin at night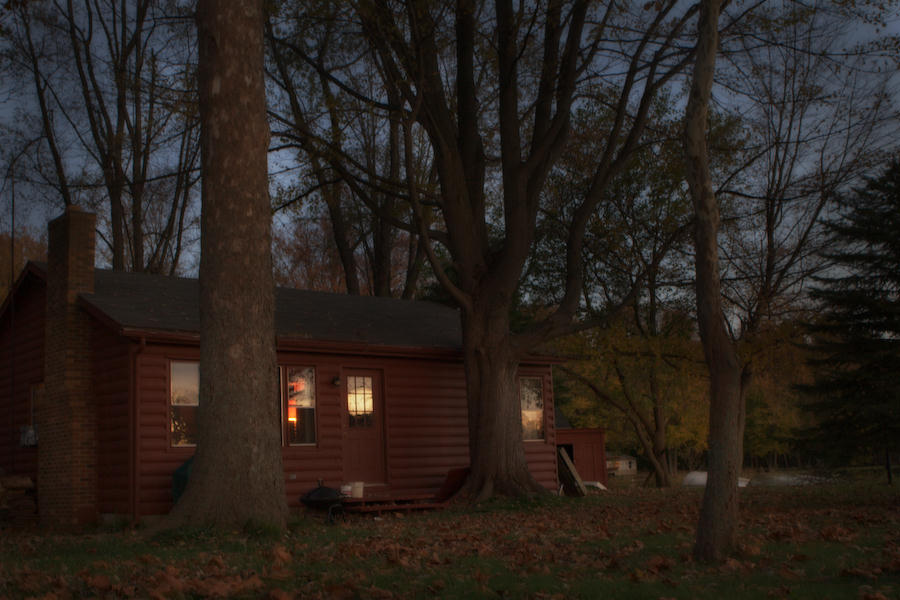 There is water to my back, on my left and on my right. That's my dad working on the door jam.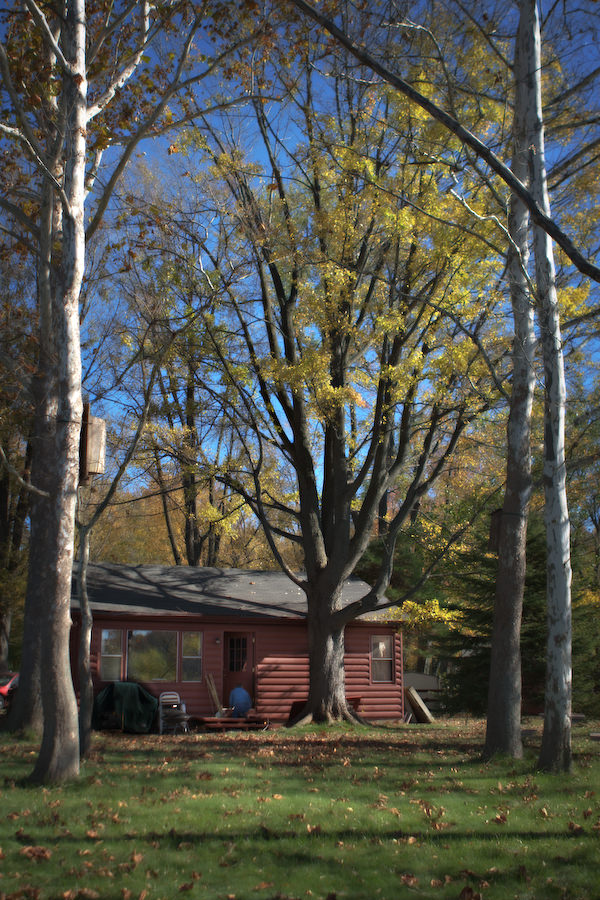 My parents came and visited for an afternoon. Win loves them! Whenever anyone talks about them he says, "black truck" which is my dad's Toyota pick-up that they drive.My mom and Win played blocks.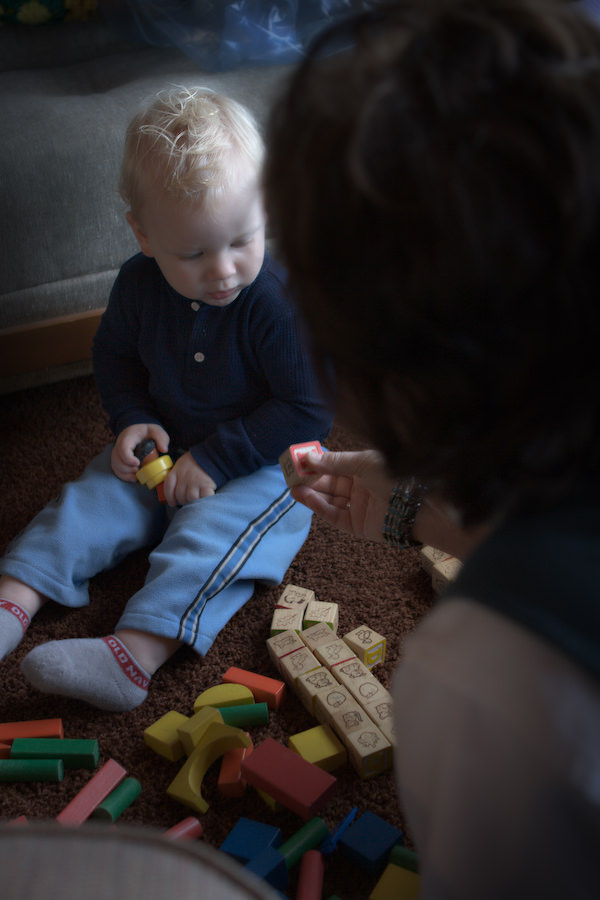 My Dad showed Win some swans.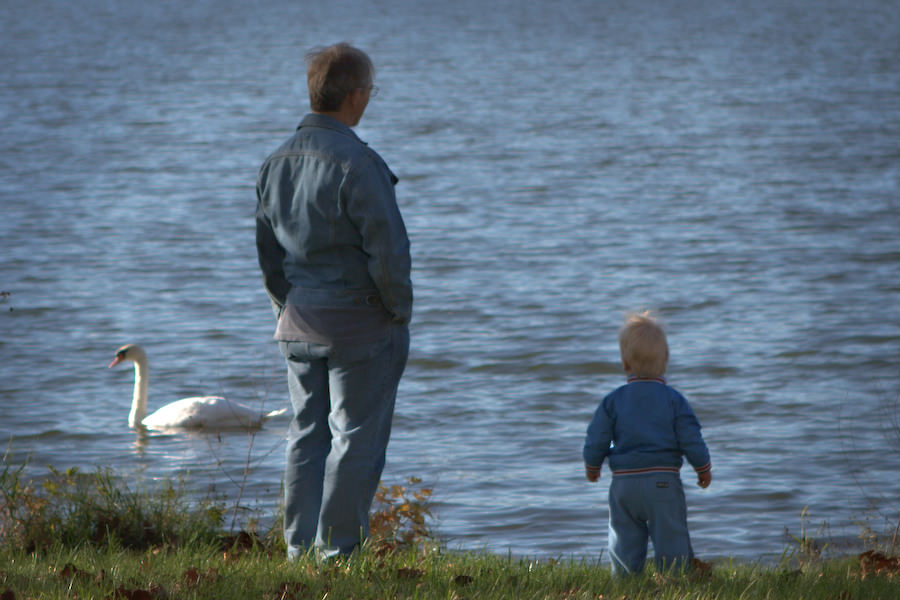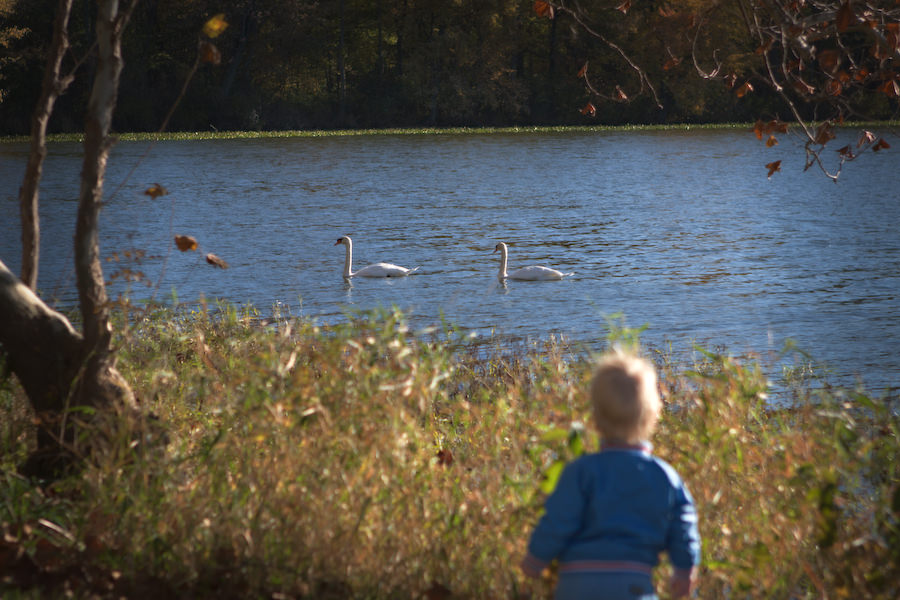 Jared showed Win how to use binoculars.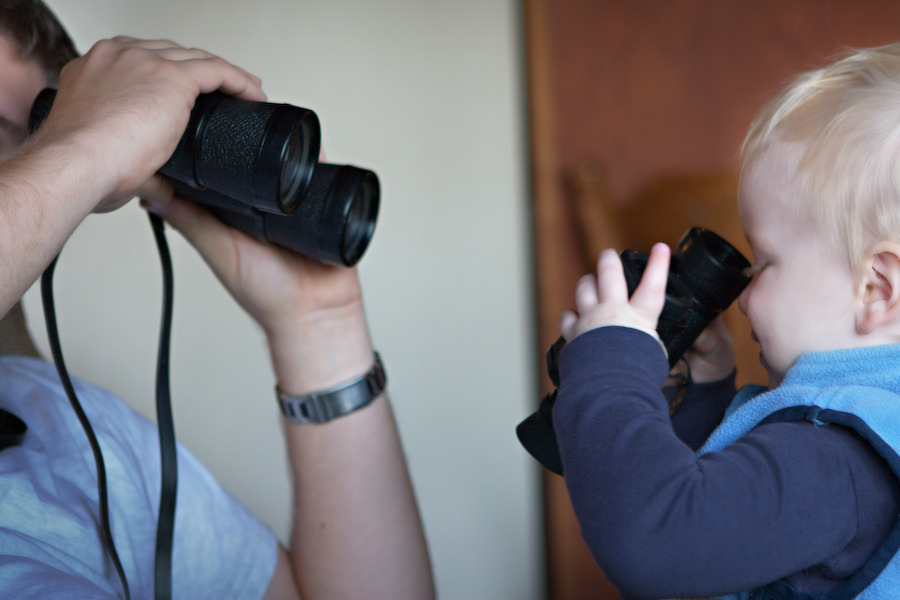 He didn't exactly get it.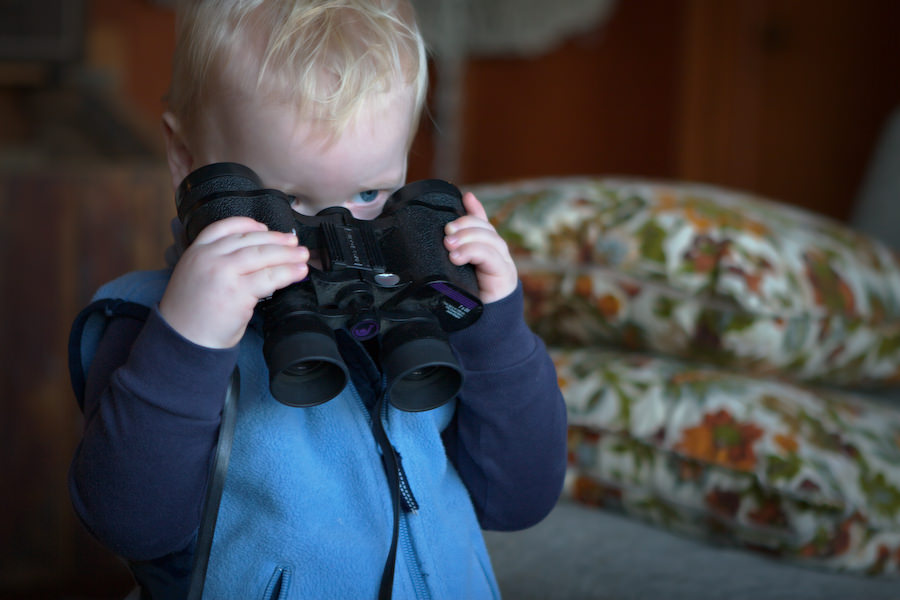 We cuddled.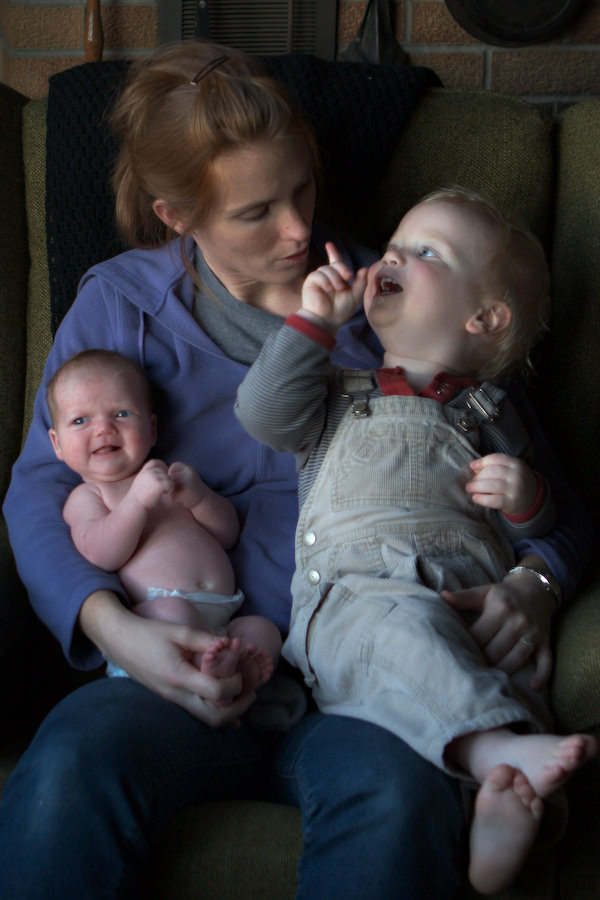 We read books.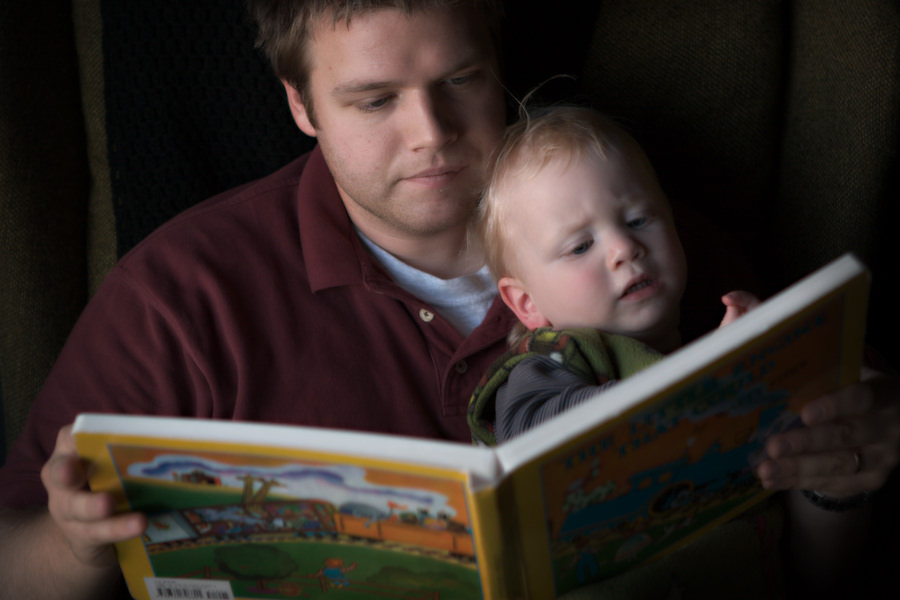 Win sat in a big boy chair.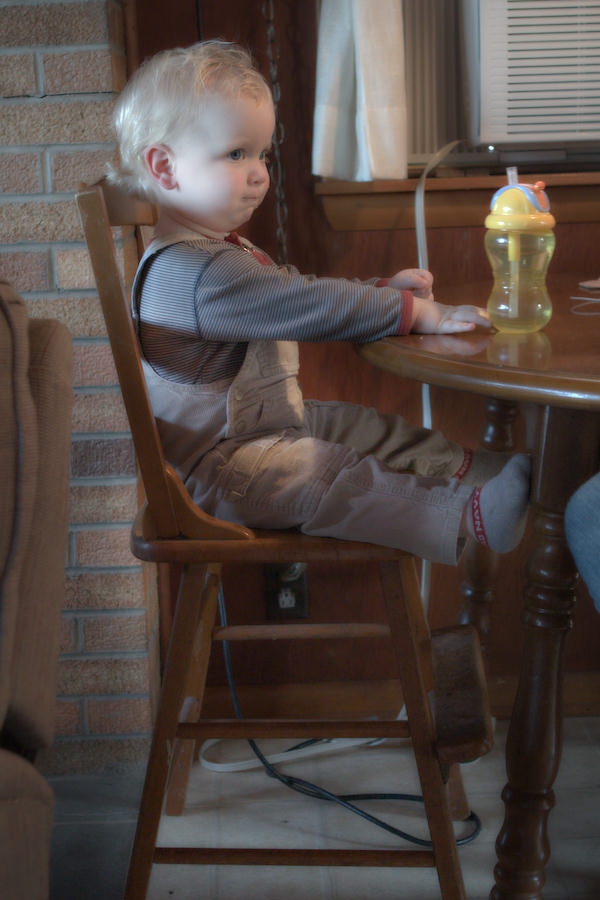 We just did a whole lot of nothing, and loved it.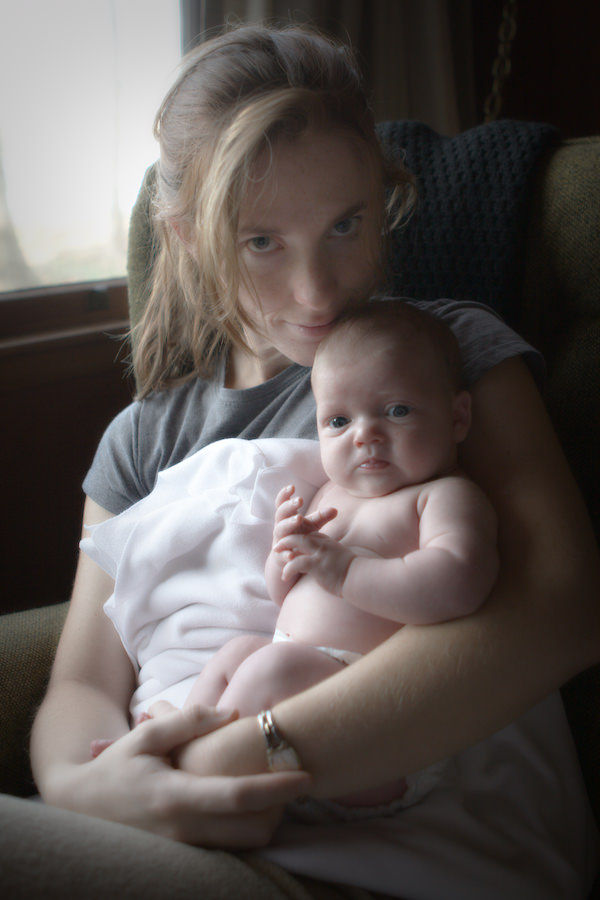 Win "napped" while Jared and I packed the car to go home. We thought that this picture of his "nap" was pretty cute.