Some Assembly Required
March 24, 2007   |   by Rachel
As you may know from Win's birthday post he received a Radio Flyer wagon from his Grandpa Goose and Grandma Jan. Spring has finally arrived in Holland (we know because we can now easily see the tulips peeking through the dirt). Jared and I decided that it was time to assemble Win's wagon for him. He couldn't have been more excited. He had been eying the lawn and driveway toys of the neighbors. As we removed the wagon from the box and began to assemble it, it became very clear to both Jared and I that Win knew what was being built. He knew that it was a toy and that it was for him. He was giddy with excitement. It was hard for Jared and I to believe that he could understand what this thing was, but it was clear that he did.Until yesterday Win thought that he had received a giant box to stand on from his grandparents. He was very excited to find out that there was something in it. He helped every step of the way. First we read the instructions.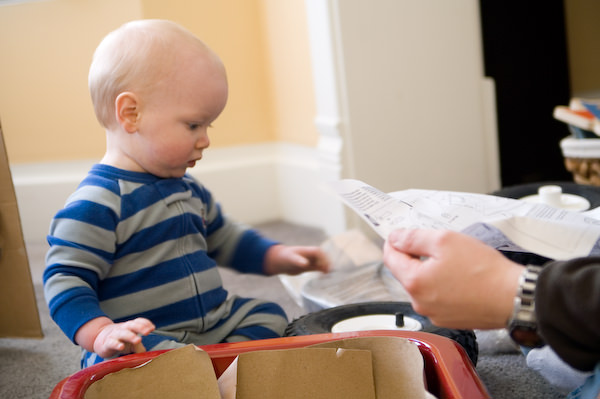 Then we figured out what tools we were going to need.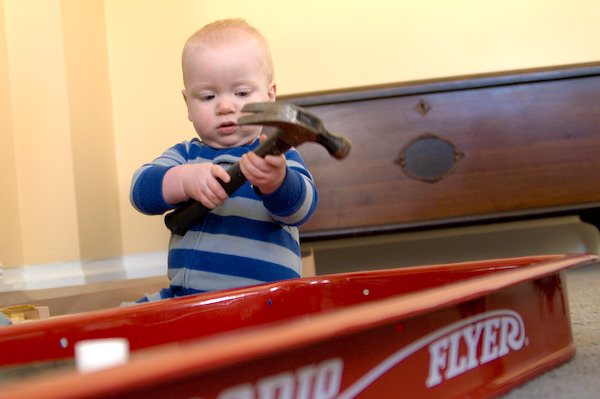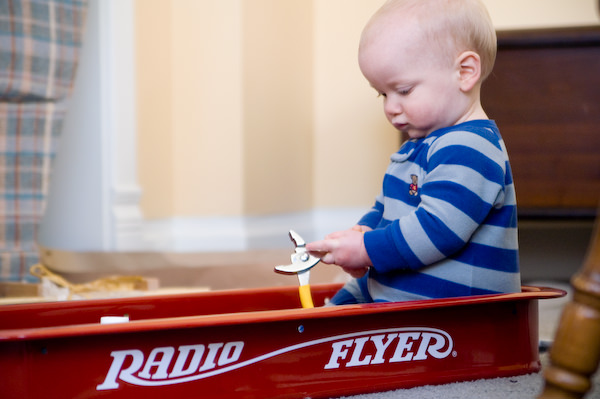 Win made sure that every part was assembled correctly.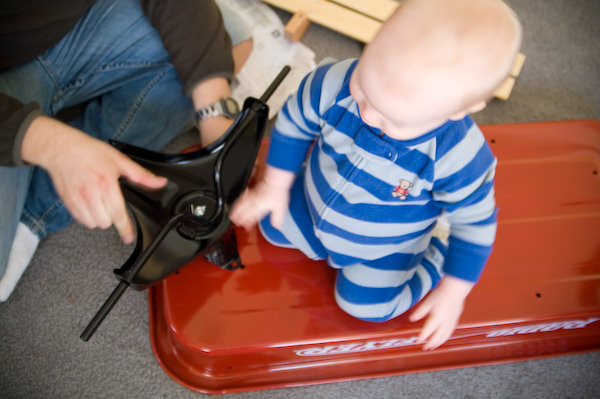 He even utilized his small stature to tighten a couple of bolts that were in hard-to-reach spots.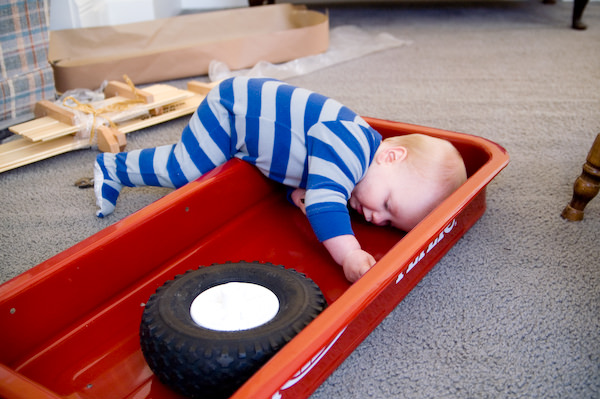 Once assembled he volunteered to be the first to test the integrity of the wagon.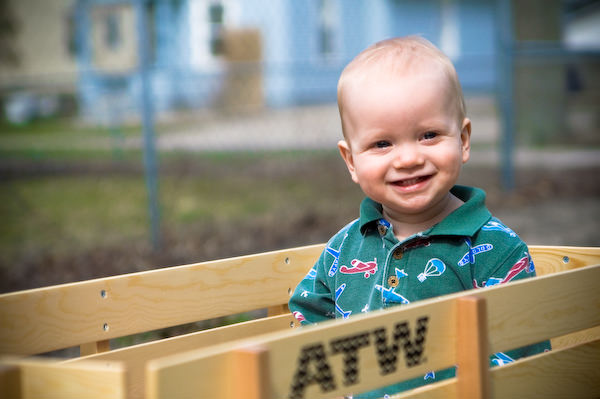 It works great. We have taken it on several walks around the block and to the park already.Thanks Grandpa and Grandma!