They say that it's good luck if it rains on your wedding day.
June 09, 2008   |   by Rachel
If that's true then Jason and Lisa are going to have the best marriage that's ever been had in Holland MI. On Saturday I shot the wedding of our good friends Jason and Lisa. Their outdoor wedding came through with out a sprinkle but the reception was another story. I was outside trying, unsuccessfully, to get pictures of lightning when the floods began. The sky opened and let forth a rain so heavy and constant I doubt I'll see rain like that again in half a lifetime. For the next several hours we were "trapped" on an island, in a tent with nothing but a 10 piece band and cupcakes. The energy during the reception was amazing. The rain never let up. At the end of the night guest had tired but the rain hadn't. Guests were being shuttled to the parking lot so that they could get in their cars. I can't even describe the unbelievable downpour. Driving the 1 mile back to our house was treacherous. We weren't sure whether or not we'd make it. 17th street, our street, was completely flooded. Water was literally coming over our hood as we drove. I grabbed a couple of pictures at about 11:00pm.  You would have had no trouble at all canoeing down our street.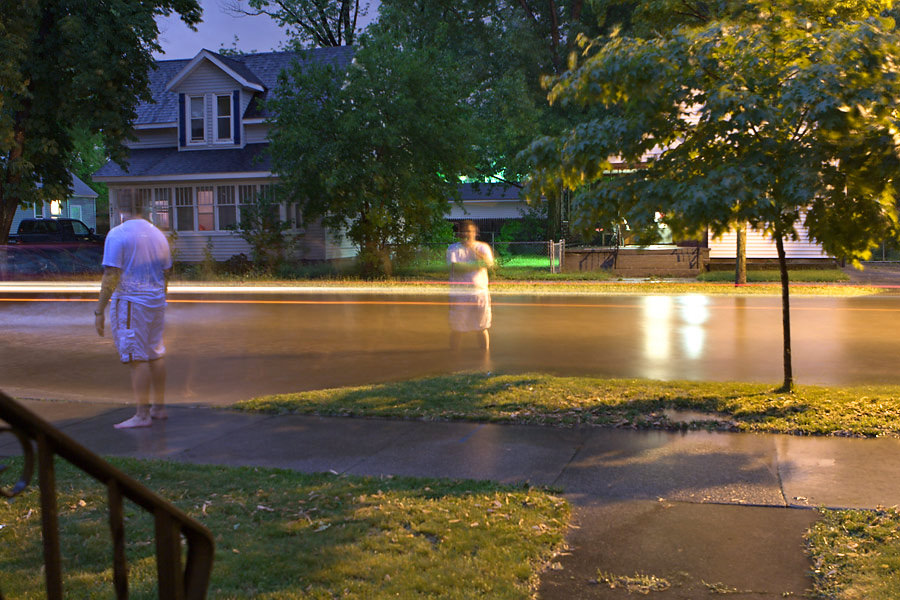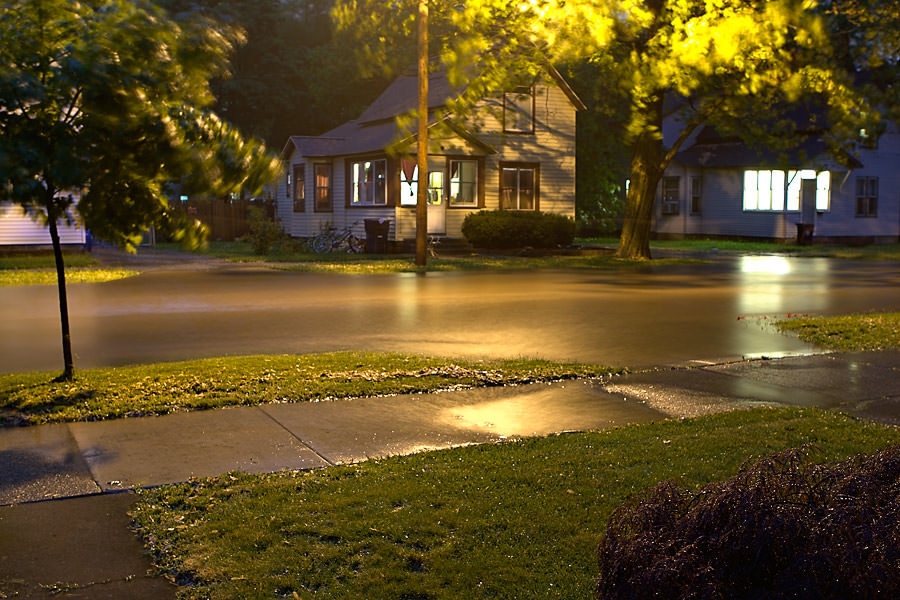 Our basement is a little worse for the wear.  The water rose up on the hot water heater and now it's not working.  We're hoping that it'll start againg when the water recedes.  It's been a little crazy around here.