This is what our street looked like a couple of hours ago
July 11, 2011   |   by Rachel
A really crazy thunder storm came through.  It's pretty crazy around here.  There are trees down all over the place.  This is just a tiny sample of the wreckage.  I was at least 12 huge trees uprooted, several power lines and countless limbs down in the 3 block area that I saw.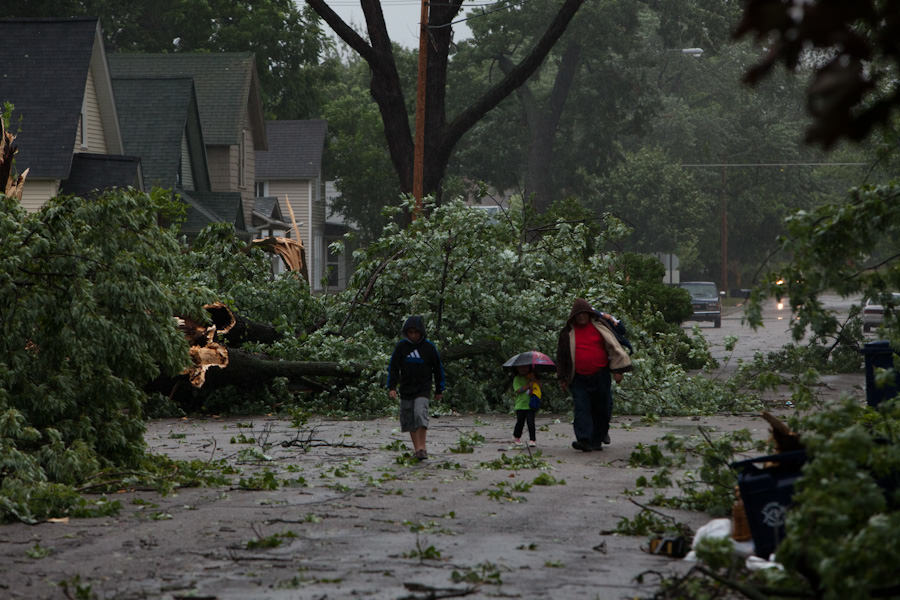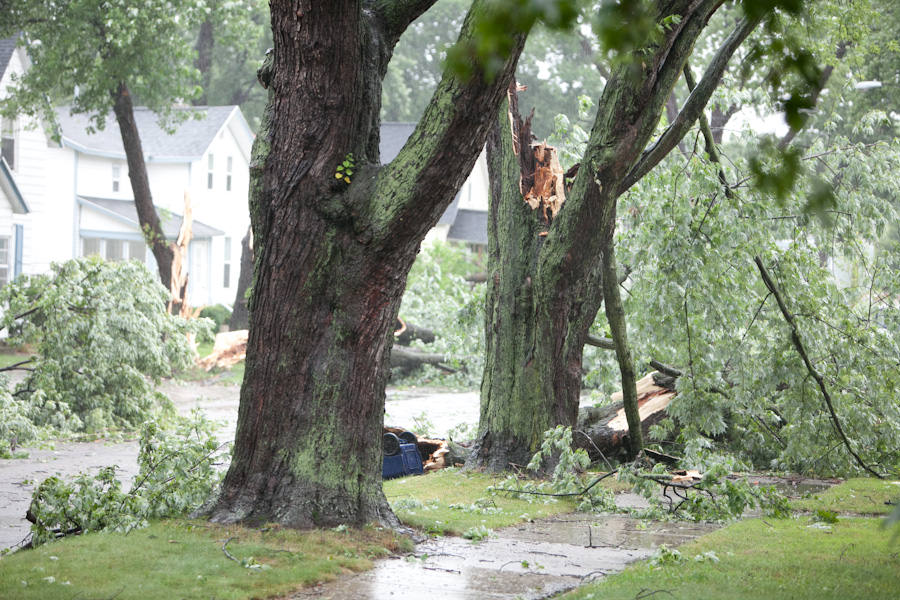 Every Tom, Dick and Harry  who owns a chain saw is out in the street helping out.  I saw numbers husband wife teams.  Him carrying a chain saw and her with a gas can both sopping wet.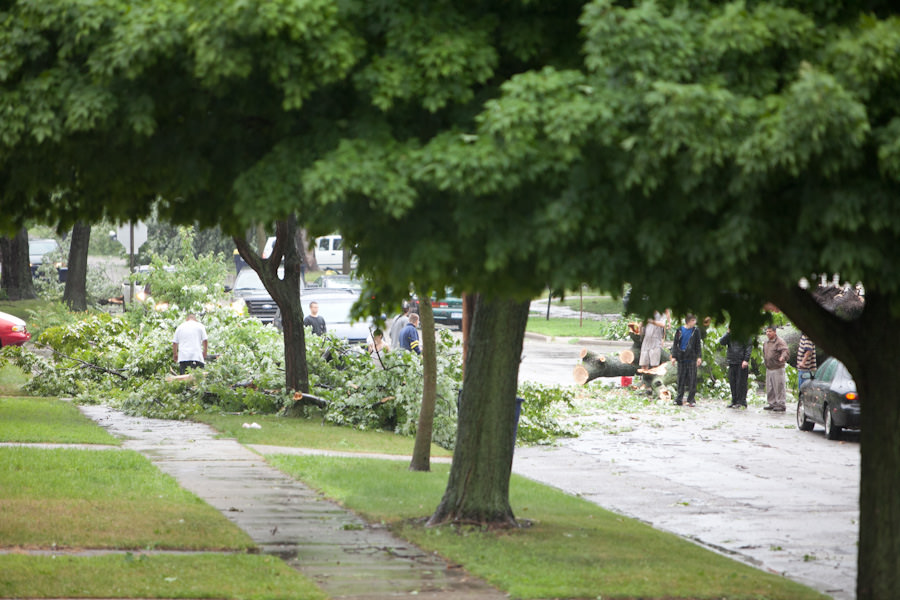 Our street had 5 big trees down so I couldn't get home.  I parked here and walked with the kids.  We were headed out in our van when the storm hit.  It was real dodgy for a minute.  We waited it out parked next to a building so that we were away from trees and power lines.  I'm not that jumpy of a person but this was really scary.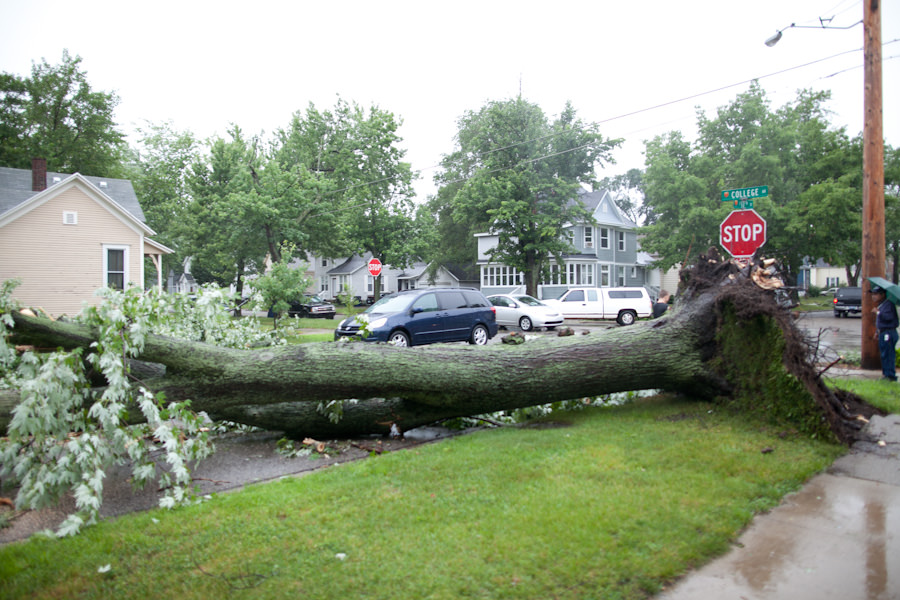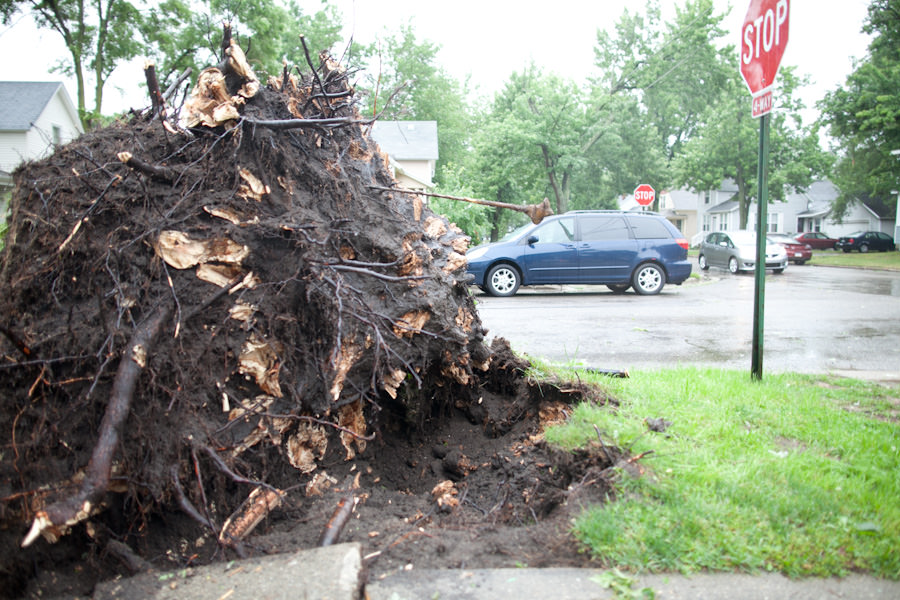 The cars were having a hard time letting the fire trucks through.  This one was honking and honking.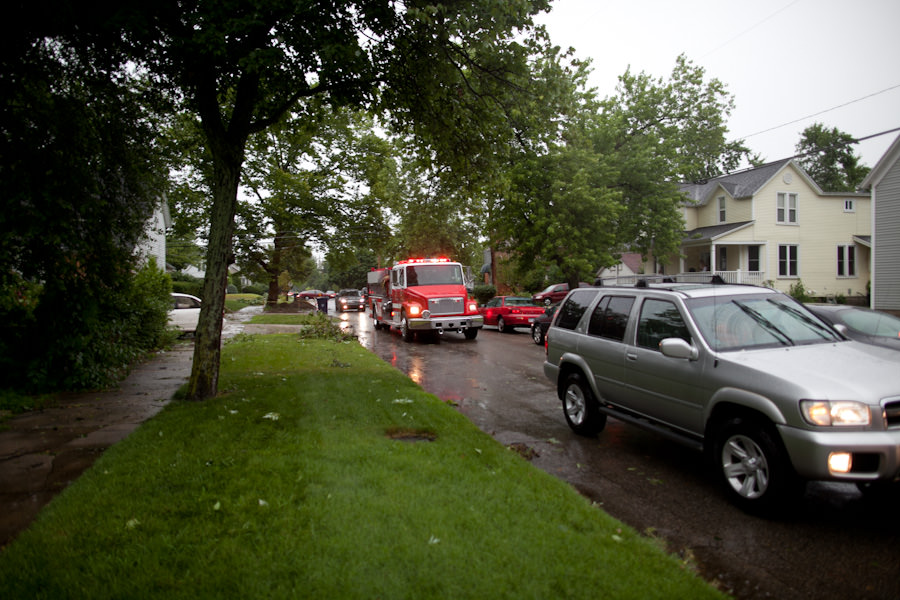 It's like this all over the place.