This Spring Harriet Played Soccer
July 17, 2013   |   by Rachel
Her friend, Chloe's, dad decided to coach a team of kindergardeners in Holland Rec soccer.  He rounded up Chloe's friends from school and they got to play together.  Jared volunteered to assistant coach.  It was a fun, but very cold, season.  The first couple of games were in the snow.  Harriet's team, The Red Hots, lived up to their name.  Although an official score was never kept it wasn't hard to tell that they had an undefeated season.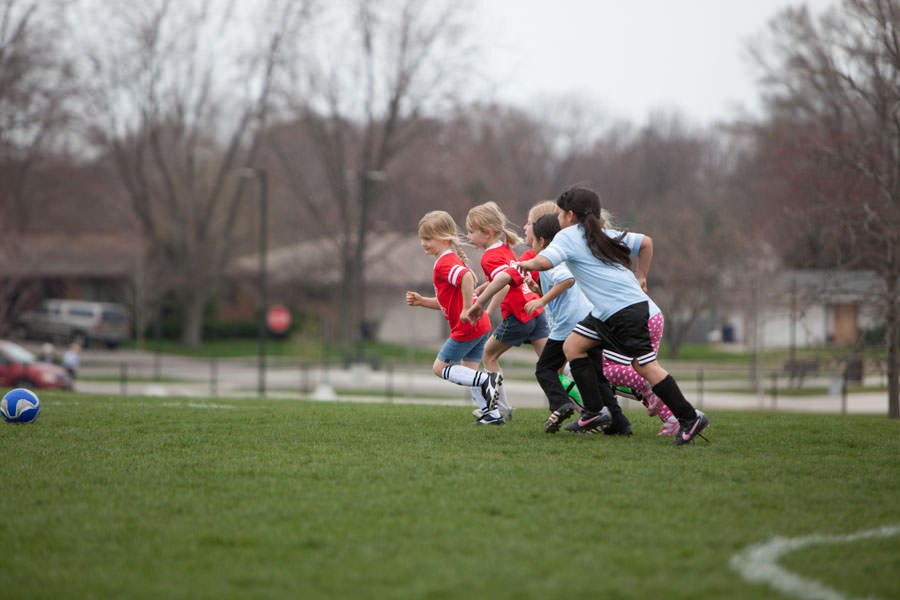 This is what it's like to play defense for The Red Hots.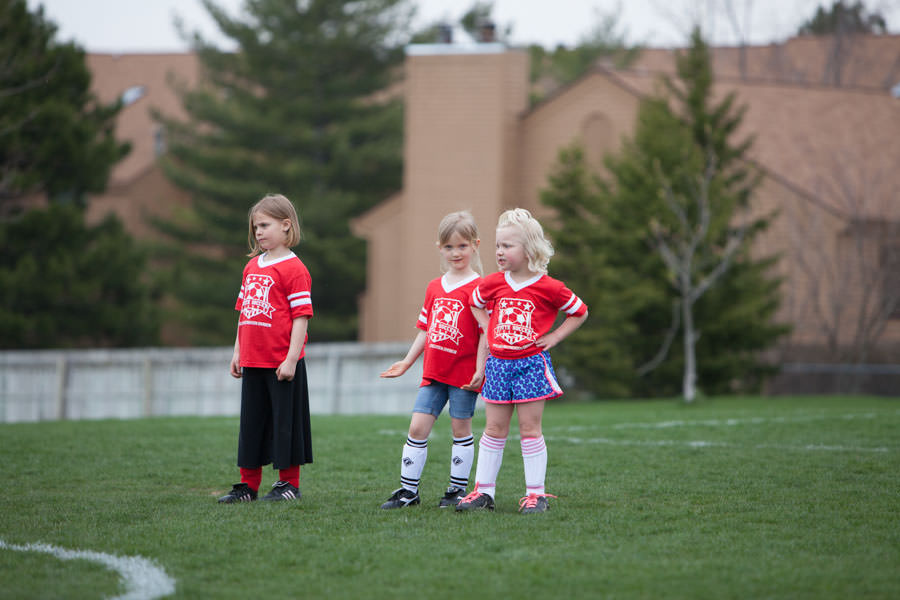 Dale found a friend willing to share a blanket with her.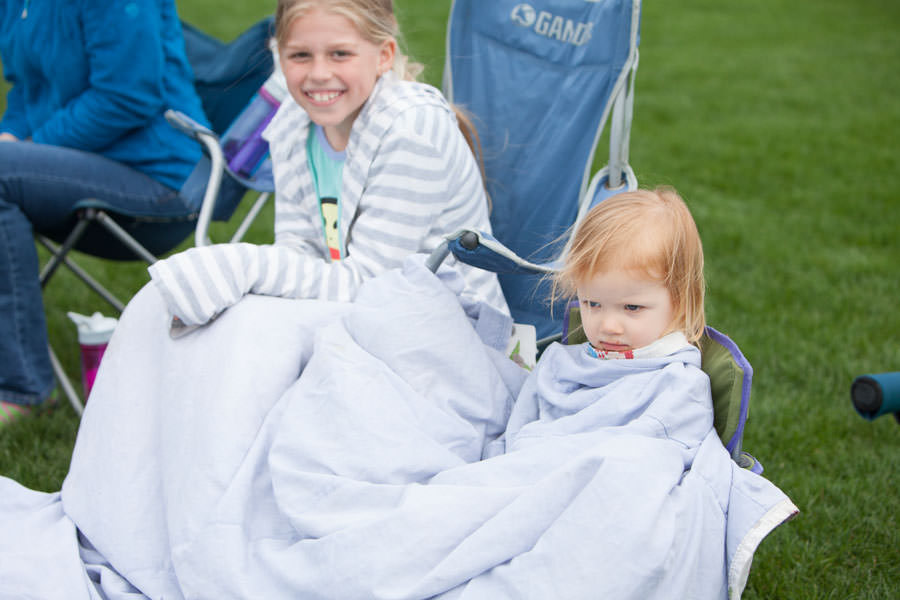 Harriet has this amazing way of running.  The faster she wants to run the more she tucks her chin in.  It's so adorable!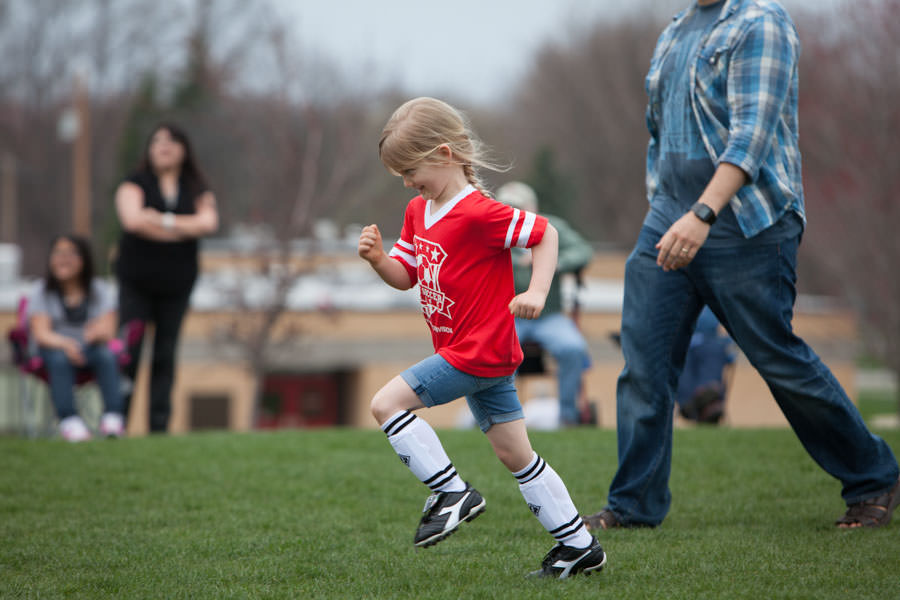 Celebration of another goal.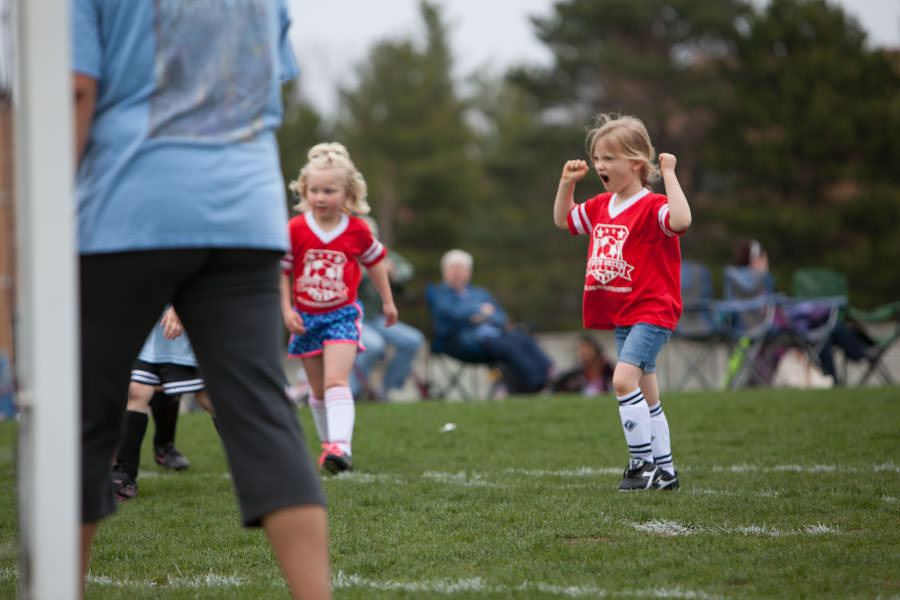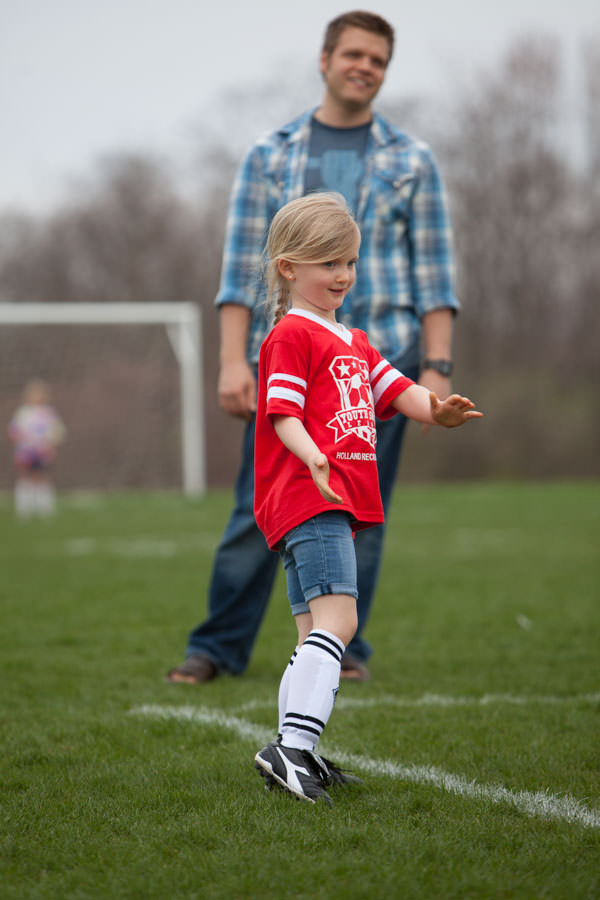 And the final Red Hots' cheer.