Those Tips that I'd Promised
July 13, 2007   |   by Rachel
A couple of posts ago (in the really long post) I promised photography tips in the future. Here is tip number one. I'll also include pictures of Win to keep everybody satisfied. Quantity! It might seem simple but very few great photographs were taken solo. Now that most people are shooting digital this idea is within easy reach for non-pros. Here is a screen capture of my computer right after I downloaded the pictures of Win eating oatmeal.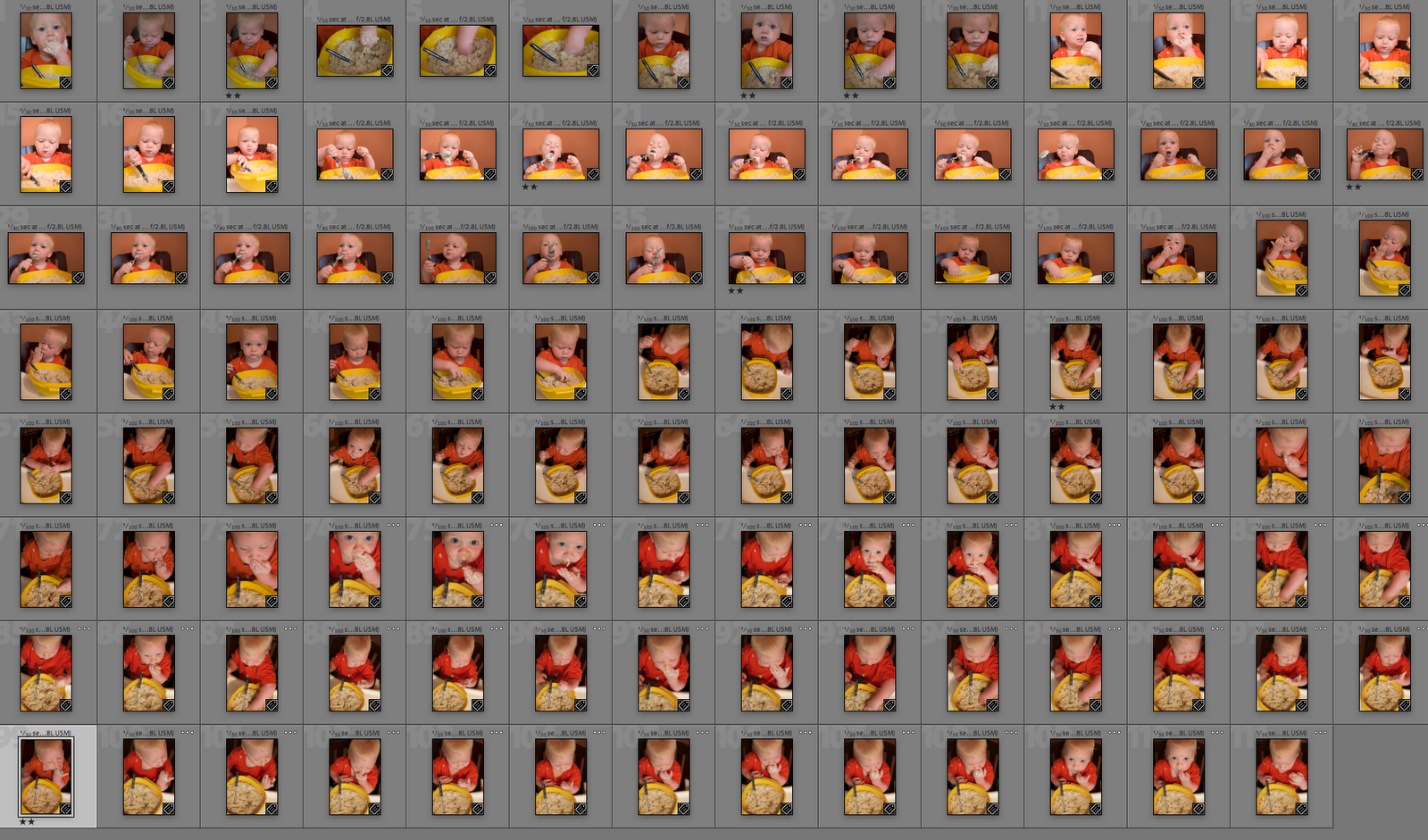 Yup, that's 111 pictures of Win eating oatmeal, and you thought that I just knew how to capture the moment. Now this example is a little excessive. Win was being really cute practicing eating with a spoon and I didn't feel like I had gotten the image that I wanted yet. So I kept shooting.The point is that good photographs usually come from a series or collection of ok and bad ones. That is ok. Just be sure to delete the unworthy images before you fill up your hard-drive and frustrate your husband. Think about keeping only about 10% of the images that you take.More later.Win has been practicing eating with a spoon and fork lately. I thought about letting him go at it solo and seeing what happened.It started off good enough. . .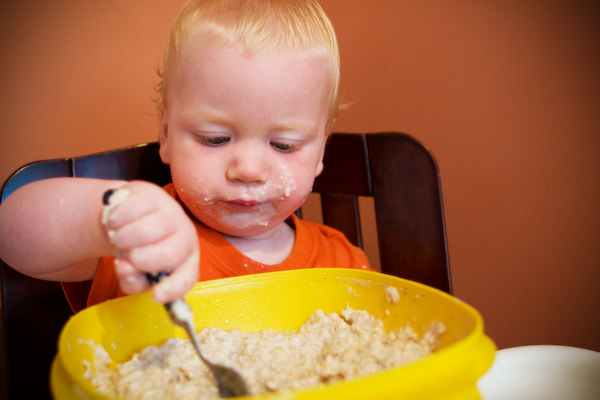 . . .with a satisfying bite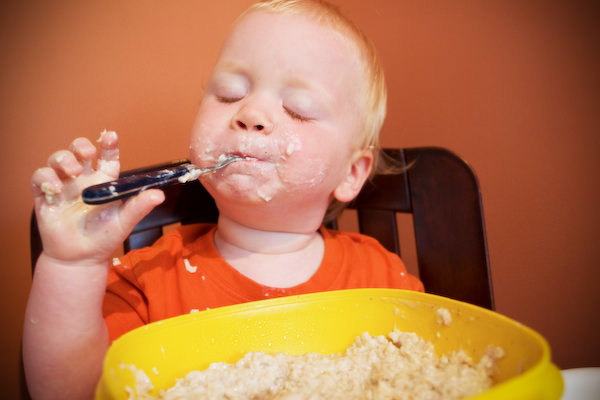 Then things took a little bit of a turn.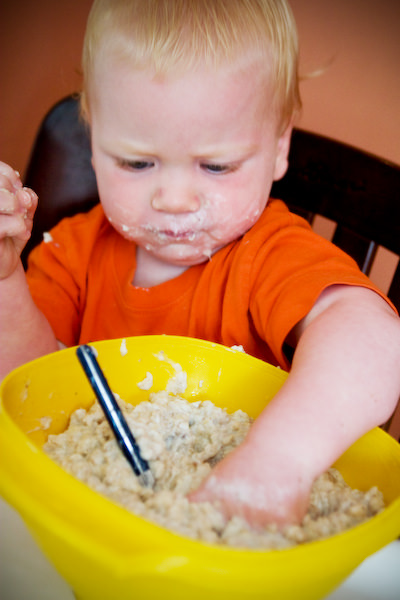 Who needs a spoon when we've got 2 perfectly good hands.