We are back from our second trip to Vegas.
March 15, 2010   |   by Rachel
For 2 years now we have set up a booth in the WPPI trade show.  Jared, Matt Dietsche and I worked the booth while Val attended workshops and classes.  It was a real success.  Our voices are hoarse.  We got to meet so many of our clients and many really great photogs.  The trade show is a lot of work, and our luggage in full of supplies, so I packed only my point and shoot.  Here are some snapshots from our couple of days there. The kids stayed with Grandma and Grandpa in Detroit.  Harriet is giving me the "don't you dare extract me from Grandpa and put me to bed look."  Thanks so much to Grandma Jan!  Grandpa Goose had a orthopaedic convention in New Orleans diring the time that the kids were there.  Grandma wrangled the 2 kids for most of the time that we were in Vegas.  All of the reports are that they had a super fun time visiting churches, having playdates, making waffles and playing with sidewalk chalk.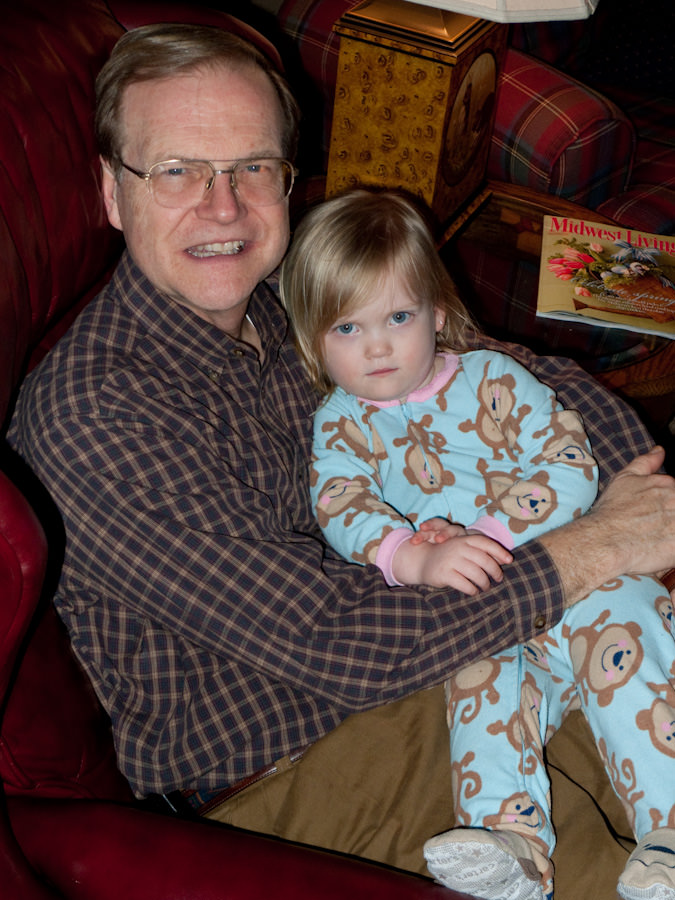 The trip started off nicely when Delta bumped us up to 1st class :-)  Did you know that they served the soda in GLASS cups?!  It was like we'd never had a soda from a glass before.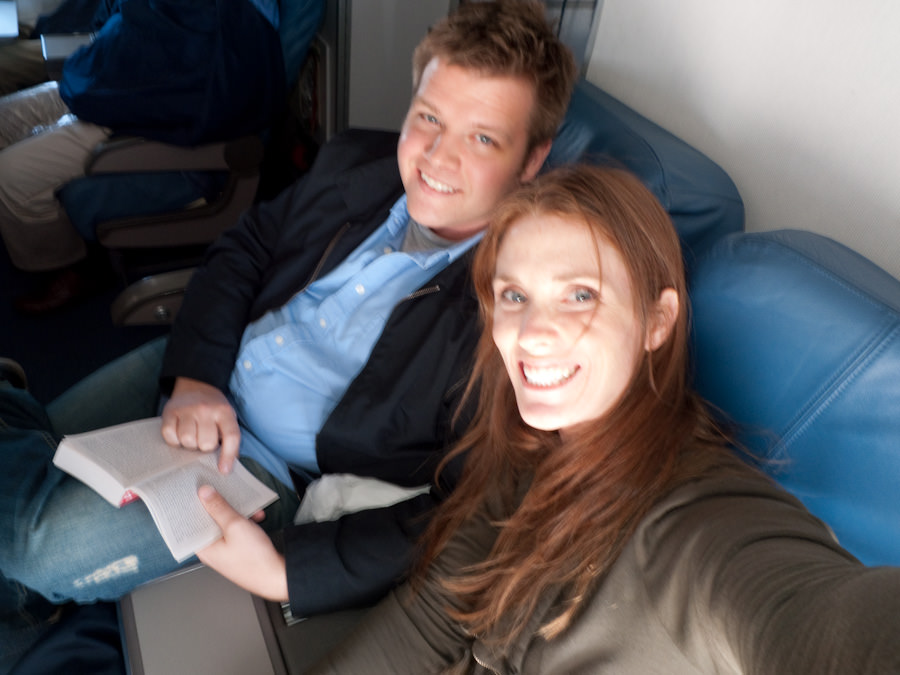 We really enjoy the restaurants in Vegas.  Jared ordered this bottle of wine, it was exceptional.  (Don't worry, I only had a couple of sips)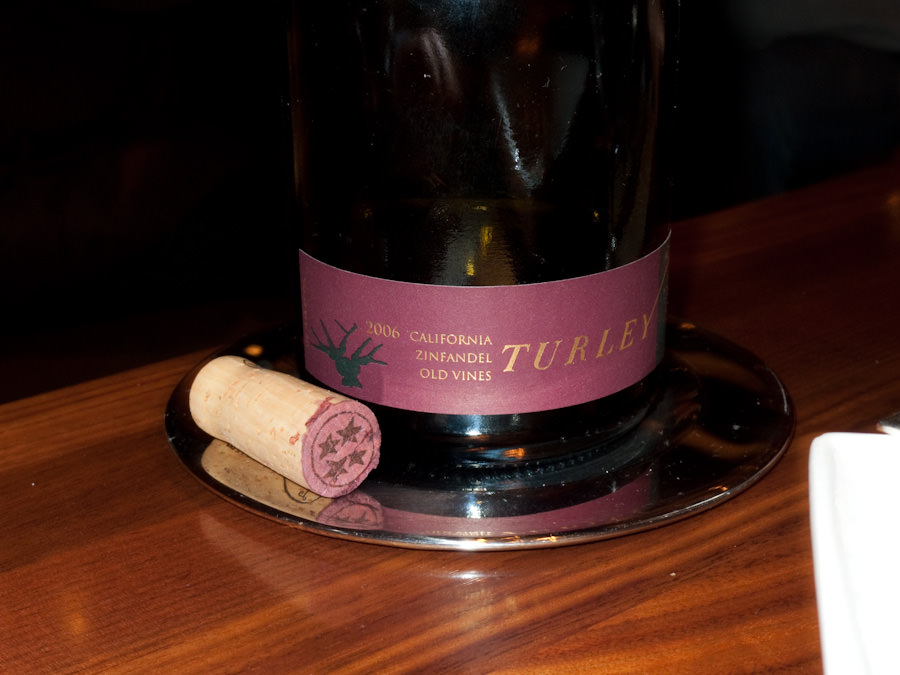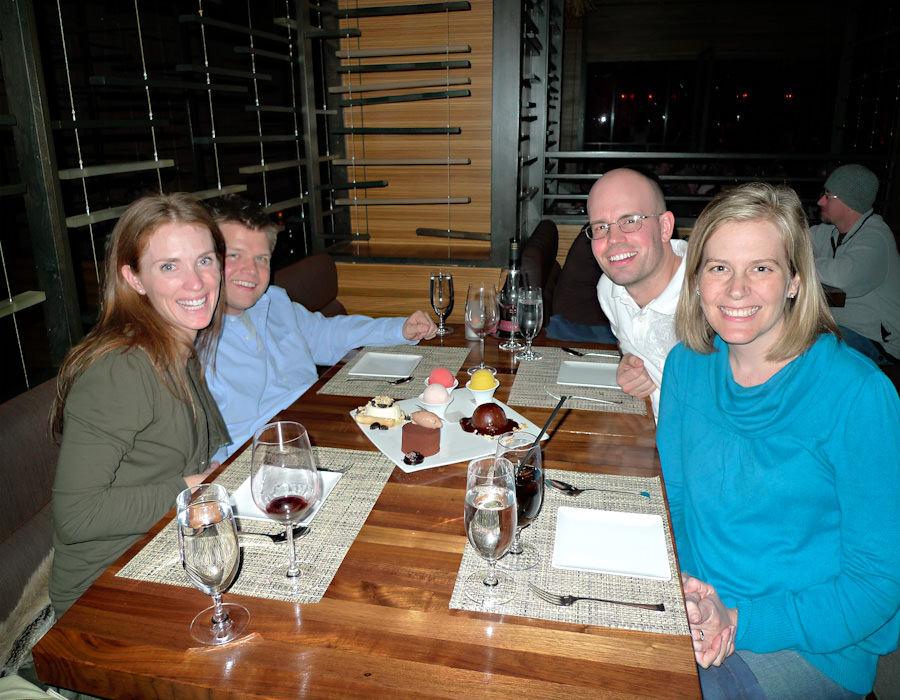 We took matt and Val over to Bellagio to walk around.  There's a jewelry store there that is mind blowing.  I was ogling over a really beautiful necklace when the jewelry lady asked me if I'd like to try it on.  Everything that you see on that necklace is diamonds.  It was quite beautiful!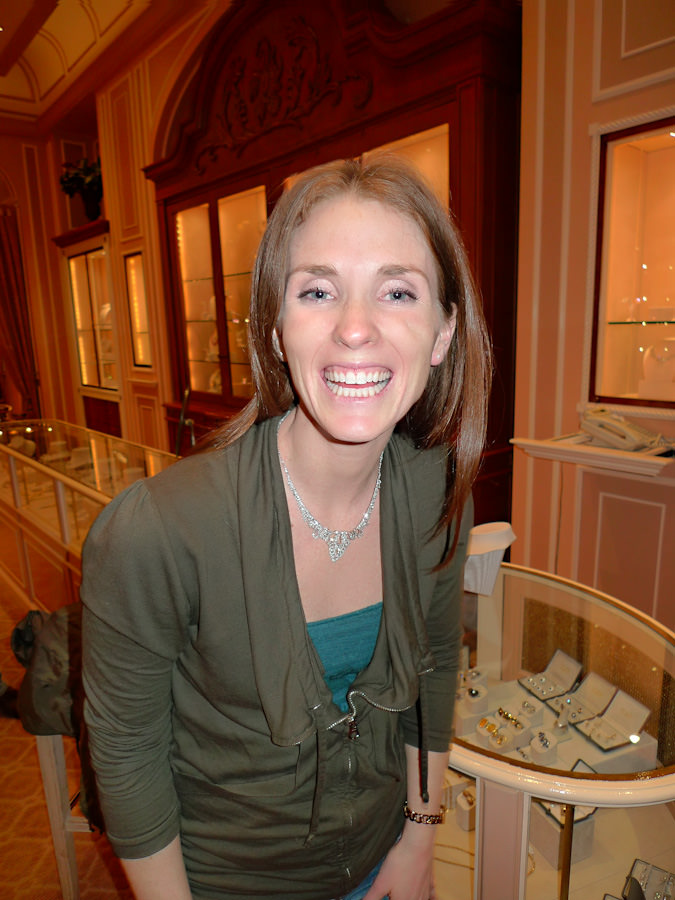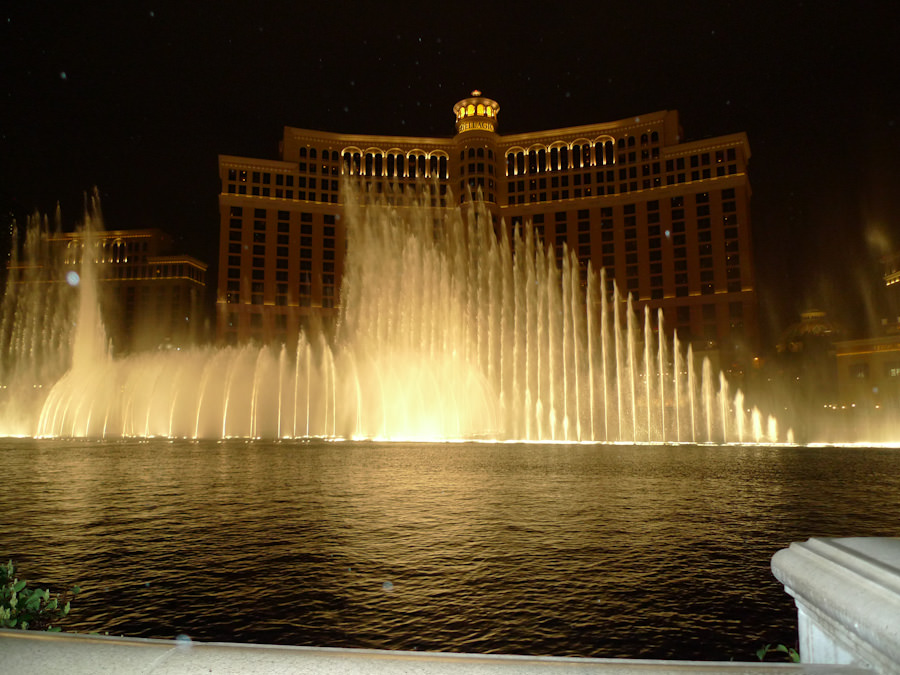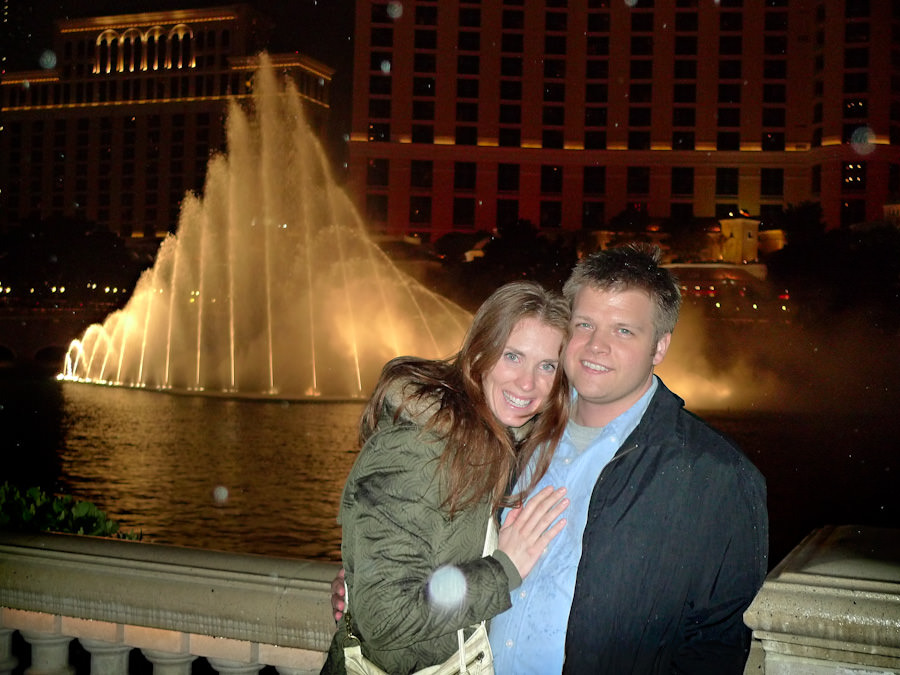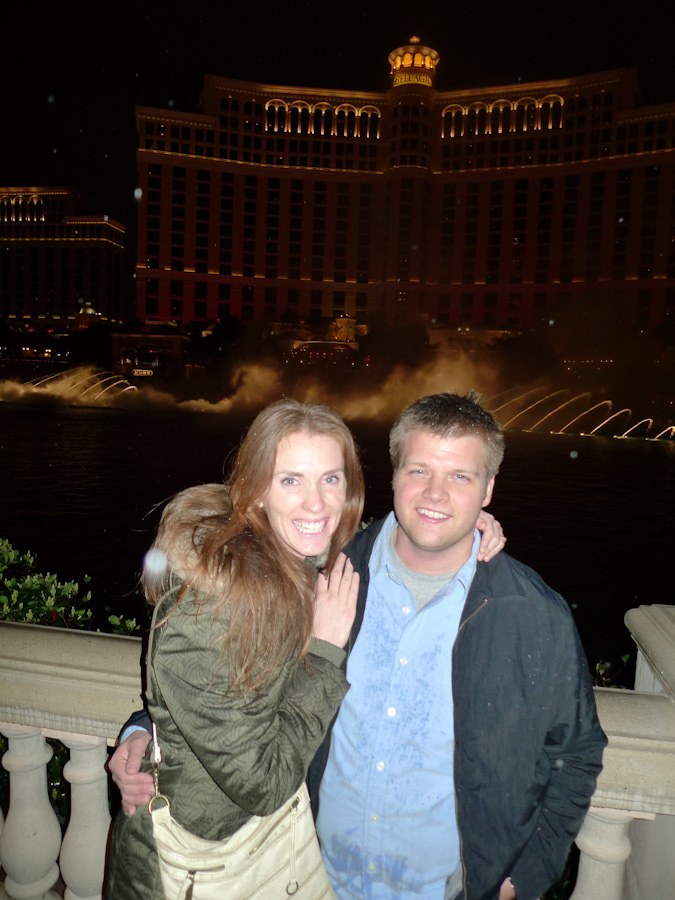 Really, who needs Paris when you have Vegas? ;-)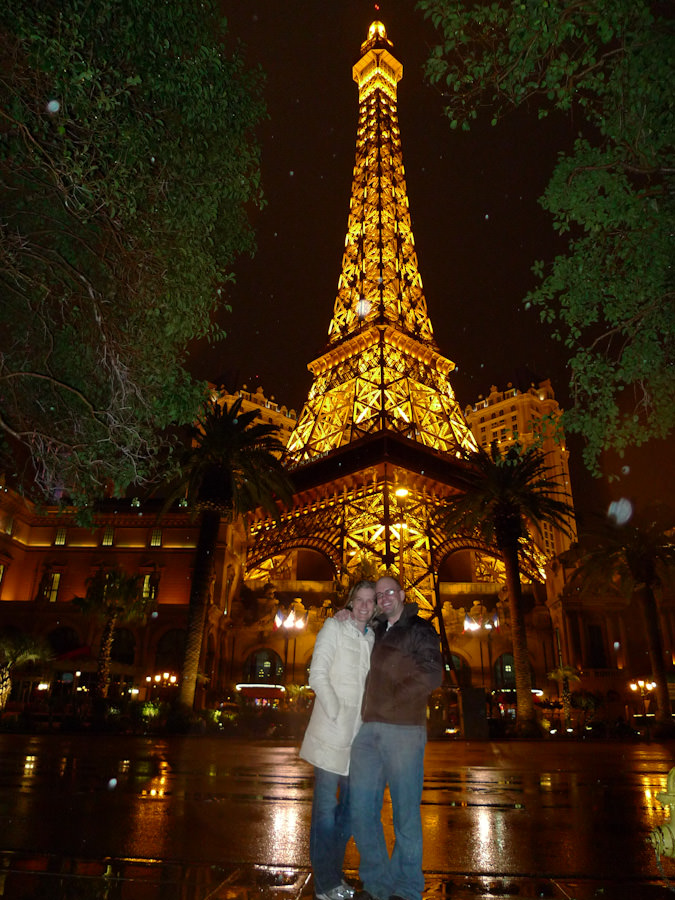 Jared and I really really like Japanese food.  We had had a very nice meal at Shibuya last year, it was really fun to go back.  Look closely at the front of that plate.  There is a one inch crab garnish protecting the dish.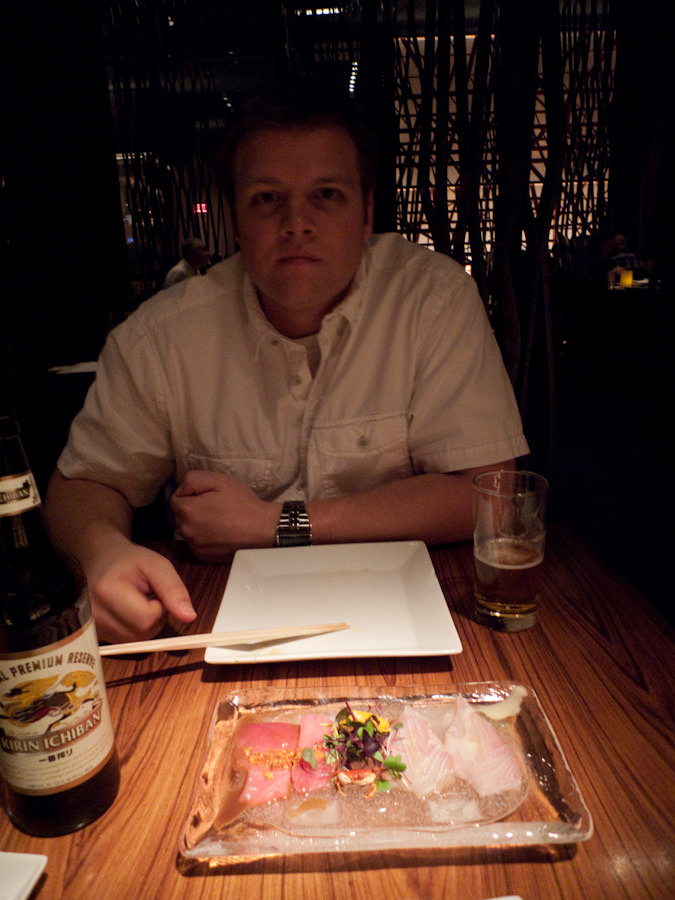 Here's our trade show booth.  We got to talk with so many people.  It's great to meet so many photographers!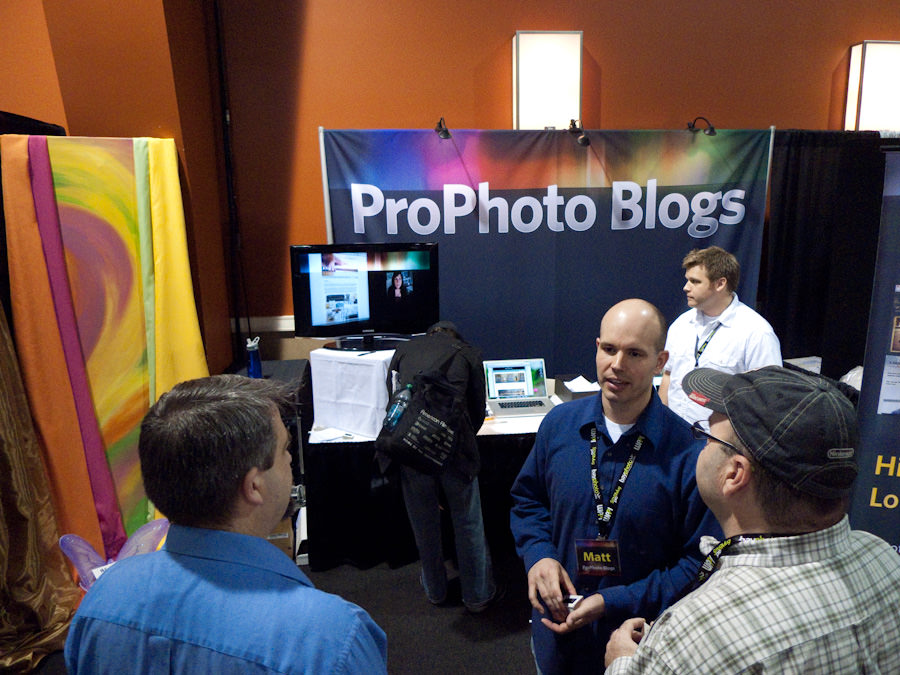 We took one evening to see O. They don't allow pictures but here we are in the seats before the show.  It was a 10:00 show, which is 1:00am Michigan time.  The athletes/performers are incredible .  Even though I was watching it I could hardly believe that people are able to do such amazing things with their bodies.