What camera should I buy?
July 05, 2007   |   by Rachel
Friends and family,
I'm so glad that ya'll like Win's blog and have supported me as I have discovered the world of photography. Everyone has been so encouraging, it means a lot to me. Win's blog has been a great place for me to practice my photography, knowing that someone will see it. Over the past year many of you have come to me with this question, "What camera should I buy?" I LOVE this question because I have opinions about it. If you know me, even just a little, you know that I love to share my opinions-freely. So here goes, free advice.Cameras and photography are really important to most people, especially people with families. Good photographs elicit emotions and memories that are so important in our lives. Most people know that they want those types of images of their life but they don't know how to get them. Camera companies know this too. They sell cameras based on this desire. They claim that their cameras take better pictures than you old camera. This claim may or may not be true.Gear is important but photography is in the photographer, not the camera. Do not be discouraged though, photography isn't that difficult. You don't have to like numbers or gear to take better pictures. There are a many REALLY SIMPLE tips that will improve your photography 10 fold. They don't cost anything and you don't even have to press any new buttons on your camera.Back to the main question, "What camera should I buy?" Now if you have a camera, that works and takes more that 2.0 megapixel pictures then your camera is better than my own point and shoot. Possibly you don't actually need a new camera. Now, say your camera is broken, film (did I say that?) or you really, really want something new you might be in the market for a new camera. Just make sure that you buy one that fits your lifestyle.The first question that I have is, "what are you going to use it for?" The answer to this question for most people who ask me about cameras is, "I want to be able to take really good pictures without having to fuss with the camera too much." I will assume that is where you are. You want a good camera but you don't really want to take up photography. I won't bore you with things like ISO, spot metering and changing lenses. You can get great pictures with a point and shoot so don't despair and think that you have to pony up lots of money and lug around a huge camera to get good photos. I have a little illustration that I think is helpful.Imagine that you are on a road trip and the destination is good pictures. You have a car (camera) and you know where you want to be (good photos) but you are having trouble getting there. To solve your problem you walk down the street to the auto dealership and tell the salesman that you are trying to get someplace but you are having trouble getting there. He, being a salesman, tells you that you need a new car. Not wanting to deal with any more hassles you tell him that you want the most expensive vehicle that he sells. He brings you around the lot and shows you an beautiful 15 passenger van with cruise control, power everything and an iPod plugin. You ask him if this vehicle will get you to your destination and he says, "absolutely!" You drive that thing for an hour and then it stops and you still aren't at your destination. That is when you realize that you didn't need a new car, just gas (simple photography tips) in the car that you already owned. It wasn't a new car or vehicle repair knowledge (knowing the technological side of photography) that you needed. While the iPod plug in sounded nice it wasn't the feature that you needed to pay for. What you needed was gasoline and possibly a map-both very simple fixes that don't cost that much (well not quite as much a a new car). Possibly the car that you had needed more than gas and did need replacing, but a 15 passenger van isn't the best replacement for you.I see lots of people with big expensive cameras that are like a person driving a 15 passenger van when they don't need all of that space. It is clunky and expensive. Now a 15 passenger van is great if you are a youth pastor but most people don't need all of the extra features and size. Following is am image that I think is pretty funny. The redhead is Jessica Claire, one of the most respected photographers in the industry. I'm talking really, really expensive and really, really talented. The guy is the bride's uncle. Who looks like the pro? Who is the pro? Imagine Payton Manning in jeans and a t-shirt standing on a football field with a $9.00 football from Wal-Mart. I am standing next to him, wearing brand new top of the line football gear and holding a $700 vealskin football. Yeah, that is what this picture looks like to me. Got it? No matter what equipment I might be wearing I still get scared when people expect me to even toss keys to them.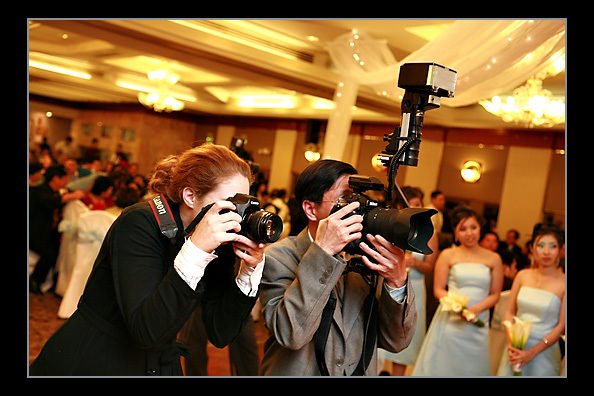 All of that being said I will finally cut to the chase and tell you what to buy. There are many great cameras out there. This is one of many so don't think that this is the only good camera out there. This is just one that I think balances features with price well.Canon PowerShot A570 ISHere are a couple of things that I like about this camera and would look for in a camera.Canon, I am not much a brand name follower but Canon has lead the industry for a while. Their cameras almost always dominate top 10 lists and the like.6.0 megapixels is a happy number (even though this has 7.1). Anymore and the you are paying for extra seats in your 15 passenger van. Any less than 4.0 and you are a little limited (but only a little). Camera manufactures have marketed camera by their megapixels. This is a little deceiving, you don't really need any more than 6.0, tops. They can be a little hard to find though because of marketing.IS stands for image stabilization. This is a great feature that enables you to take pictures with less blur.Personally I like batteries over a charger. You can buy rechargeable batteries but if you forget to charge them you can always stop at a store and pick some up. Consumer's Report says that Energizer e2 are the best pick and most economical battery for digital cameras.Screen size may seem like a simple feature but it is one that is worth paying for. It is hard to take a good picture if you can't see it.Cameras should fit your lifestyle, small cameras fit into more pockets that large ones. A camera that is with you in your pocket on a trip will take much better pictures than one that you left in the car because it was too big to carry. Ask anyone who has been on vacation with me. I'm really bad at getting my camera out. It is just too big to be convenient.Those are a couple of features that I like about this camera. If you are looking at a camera and want to know what I think just email me and I will check it out for you.As for all of those photography tips that I kept mentioning, I will post some of those later. This post is getting a little long. From now on I will occasionally give simple photography tips and tricks that you can use with your point and shoot camera.I'm leaving you with this picture. These were taken by [b]ecker, another amazing photographer. He used his cell phone (ok it was an iPhone) to take them. Pretty good images for a noncamera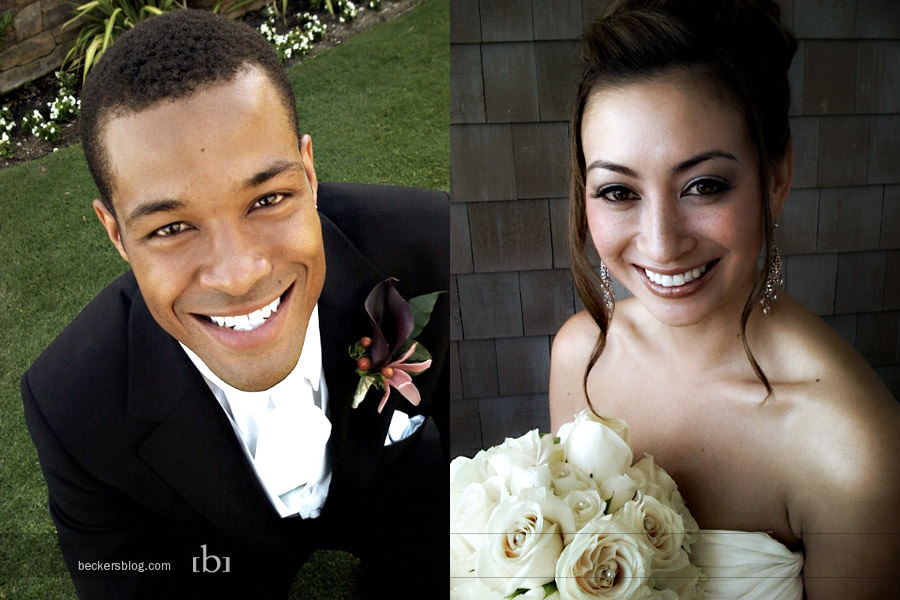 Rachel