Favorite day of the year!
May 14, 2011   |   by Rachel
drumroll....................KINDERPLAATS! We are big fans of the first Saturday in May when The Tulip Time festival rolls out Kinderplaats.  Last year we talked Jared's parents into driving across the state to join us.  We had such a great time that we decided to make it a tradition.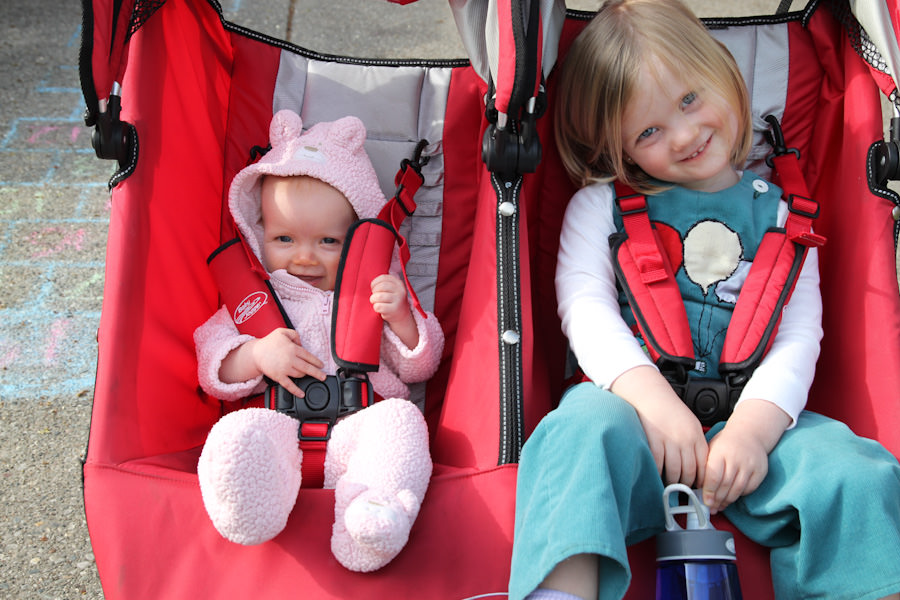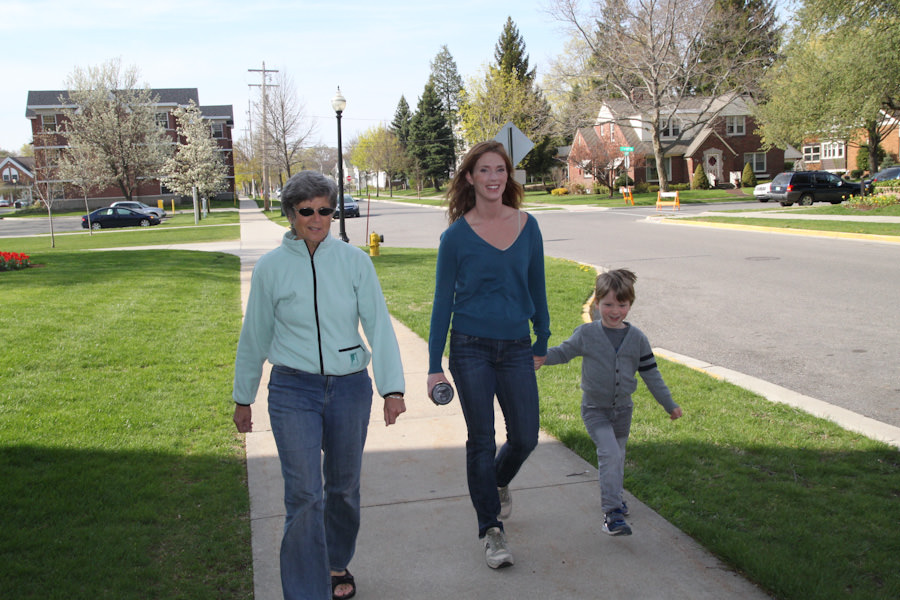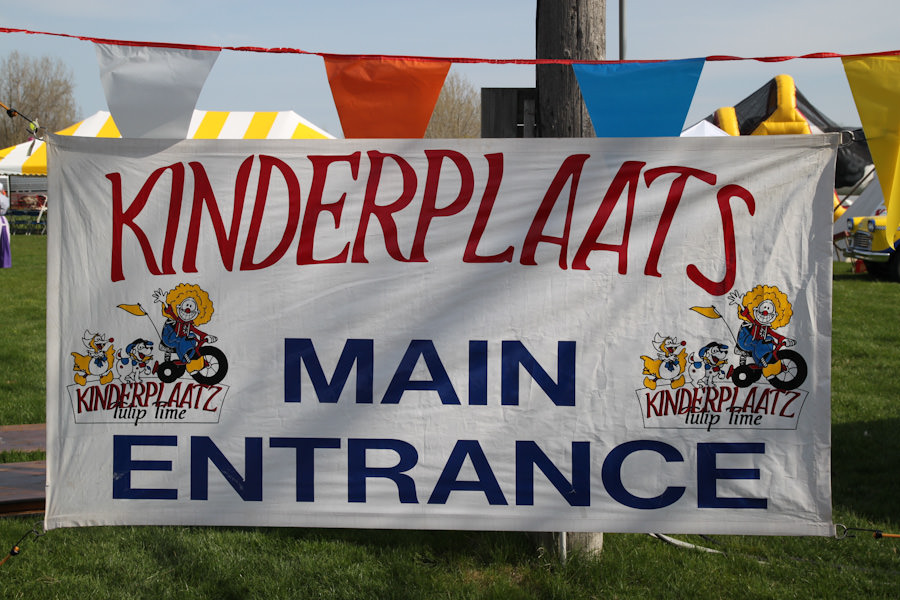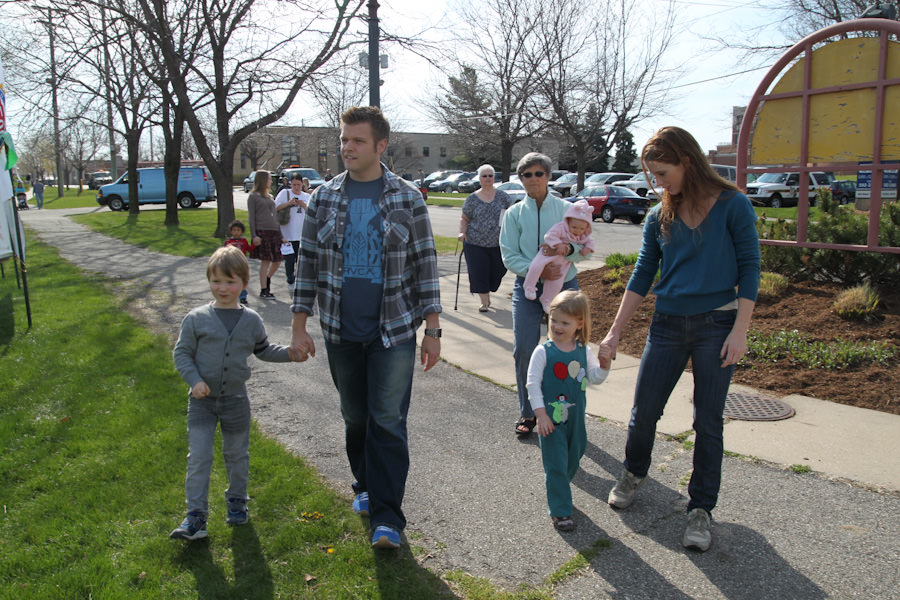 Harriet has been obsessed with camels lately.  So when there was a camel tied to a trailer less than a half of a mile from our house she was quite pleased. About a month ago Jared was putting Harriet to bed when she sweetly and gravely said to him, "Daddy, we need to talk."  Thinking that she had a concern that she needed to share, and wanting to be an available Dad (which he is!) he sat next to her and said "What's on your mind Harriet?"  She replied, "we need to talk about camels."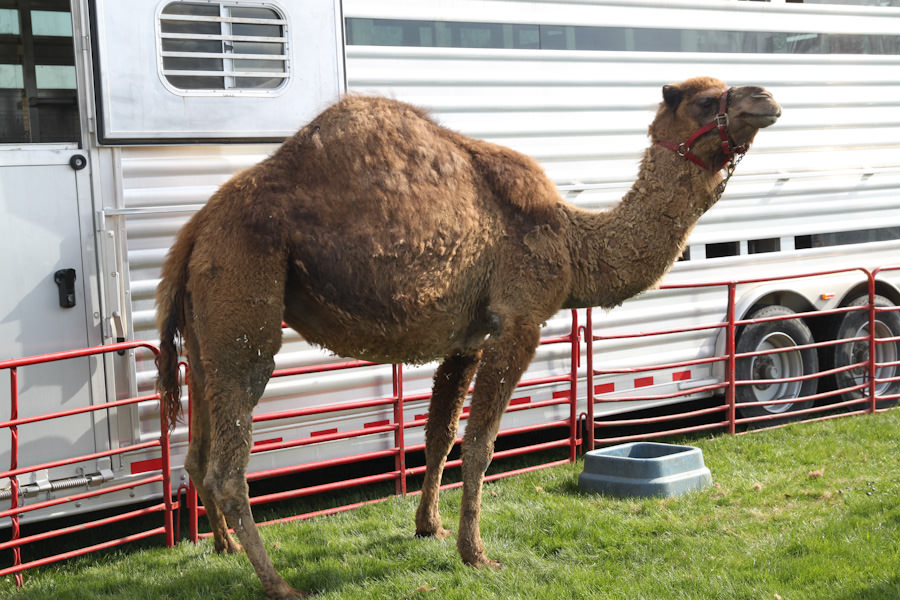 Chinchillas=softest thing ever!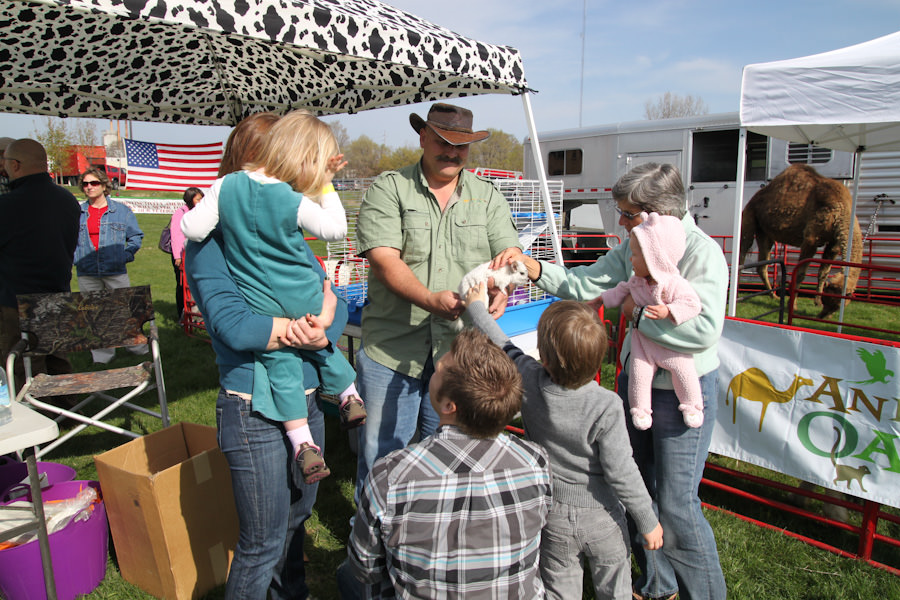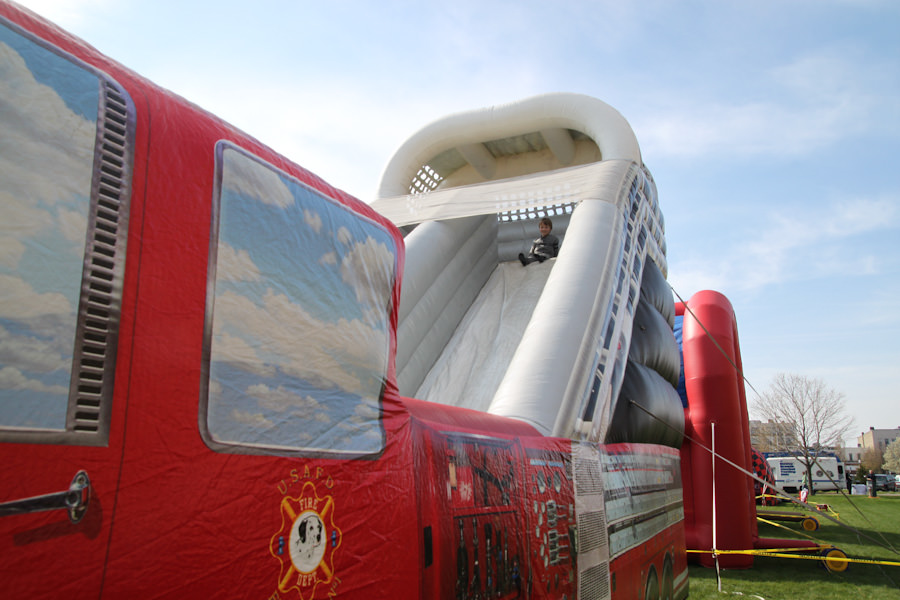 Fun for all :-)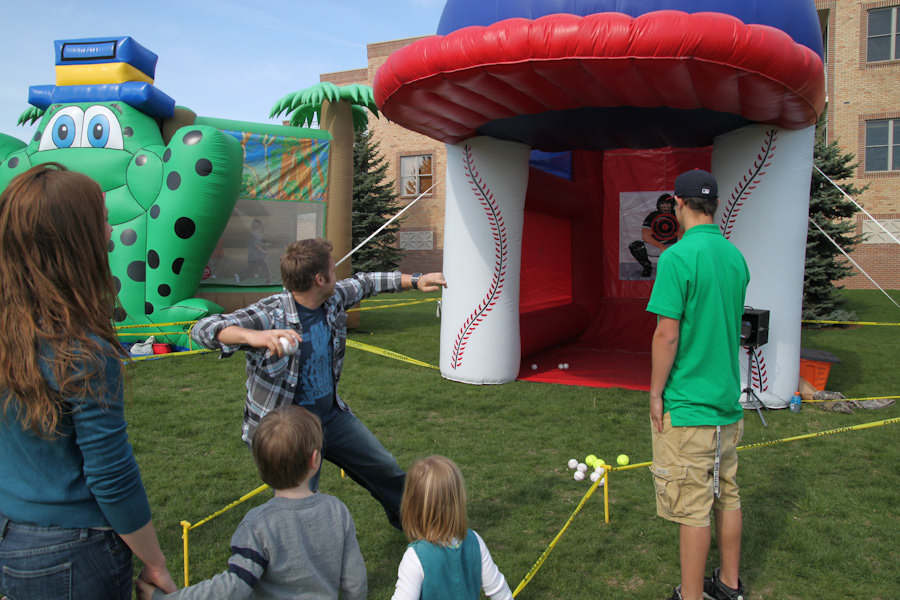 The kids are very frightened of dogs.  We've trained them to be since there are so many mean dogs in our neighborhood.  Seeing the opportunity to have a positive dog experience we stopped at the therapy dog tent.  You wouldn't believe the amount of cajolling that we had to do to get them to get this close.  This dog looks pretty threatening, don't ya think?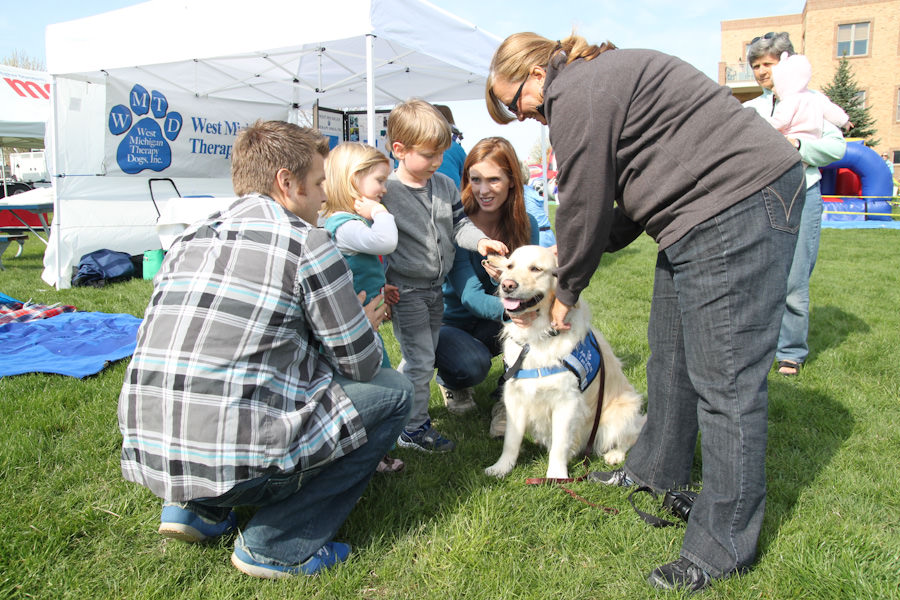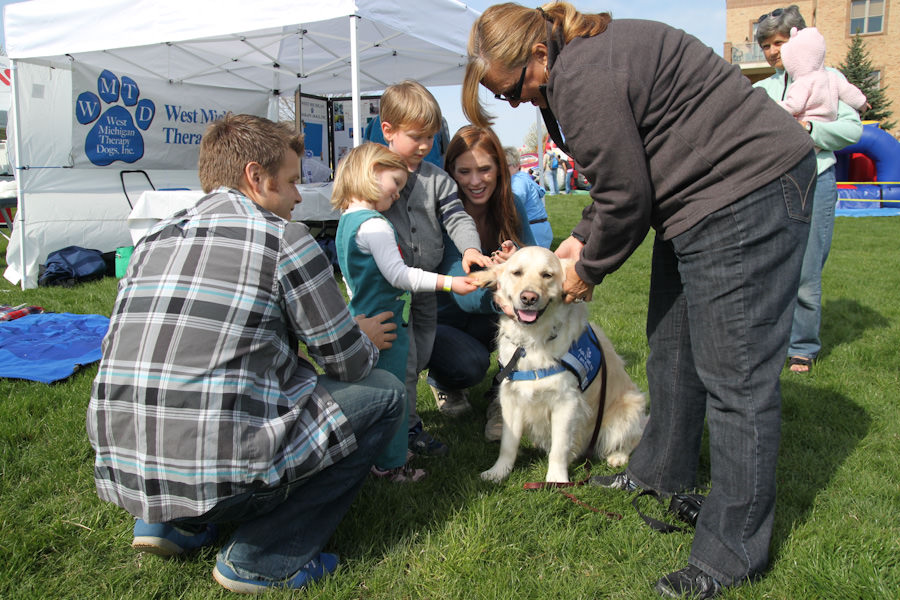 Okay, so they had this trailed filled with mounted stuffed animal heads, probably over 60 animals inside the trailer and another 12 large ones standing outside.  Some might think that this is weird, but there was something really cool about it.  The kids were allowed to touch and experience all of these crazy animals.  It's one of those times where a bunch os "do not touch" signs would have really killed the fun.  They weren't there and it was refreshing to let the kids pet the stuffed duck and shake the grizzly bear's hand.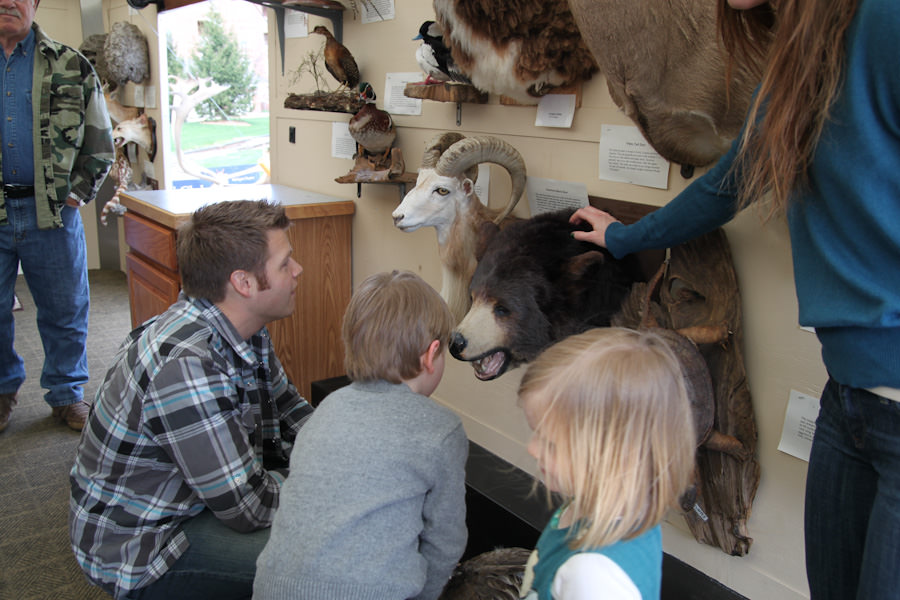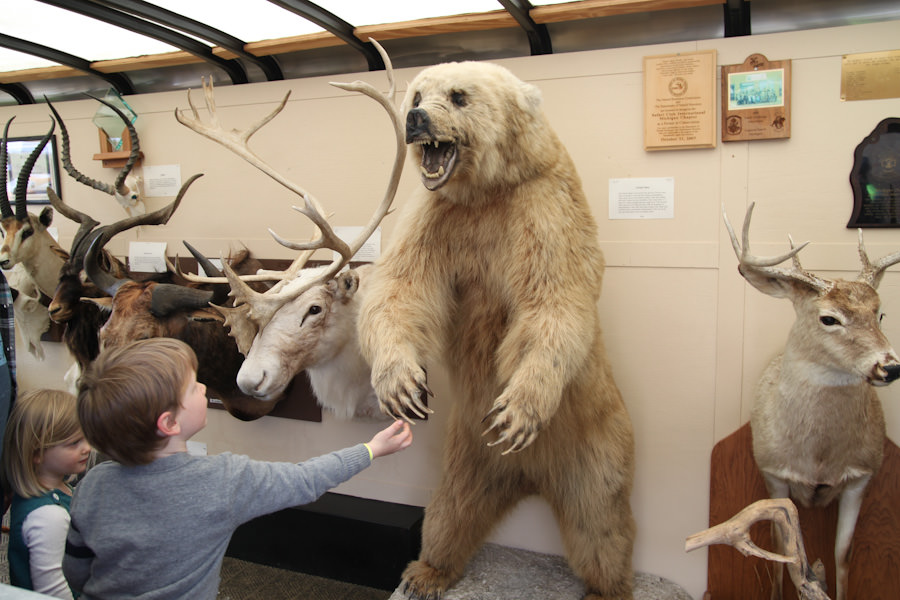 The Fun Slide is aptly named.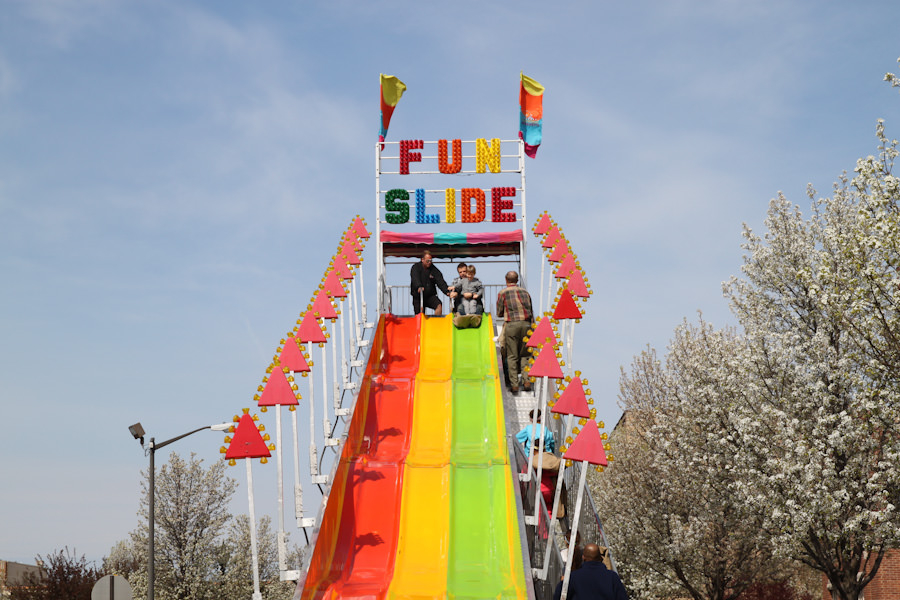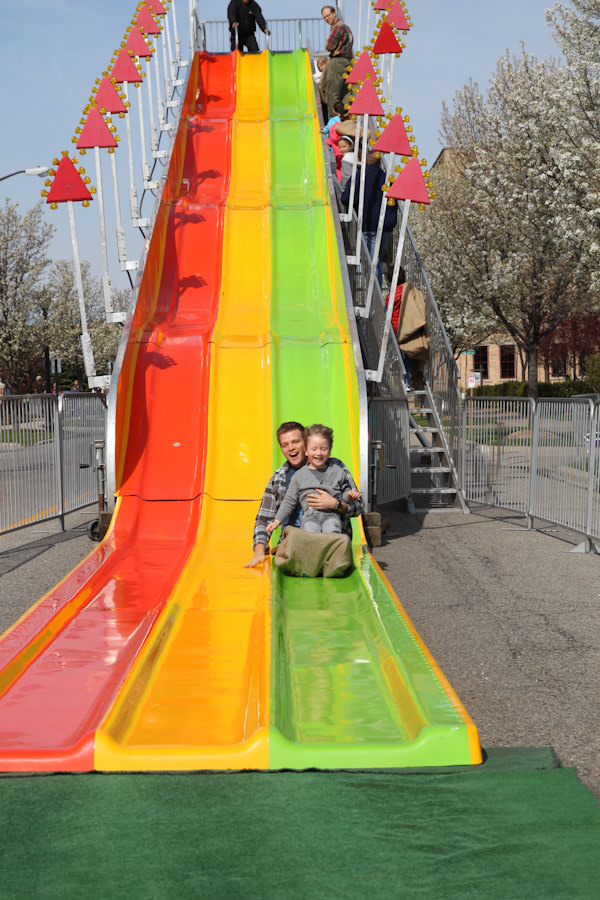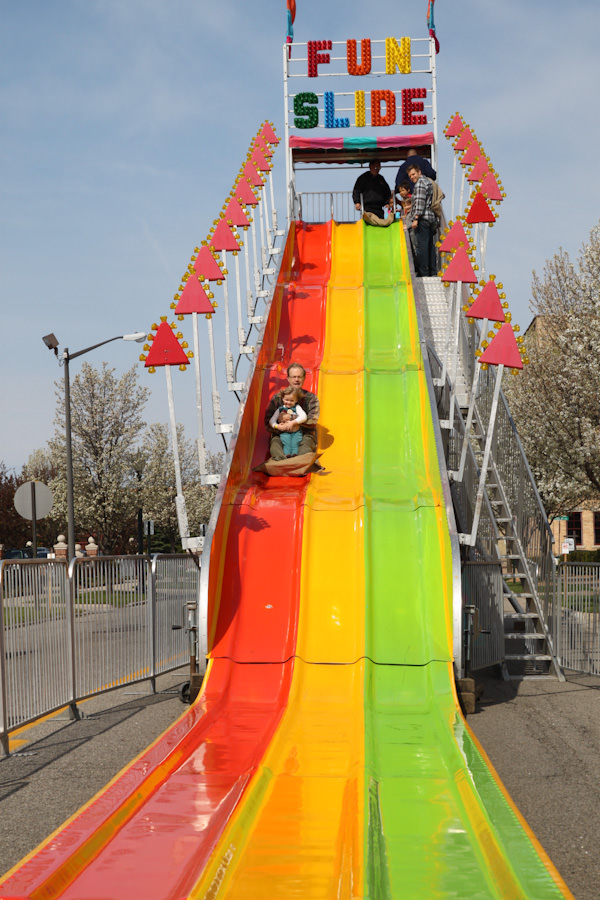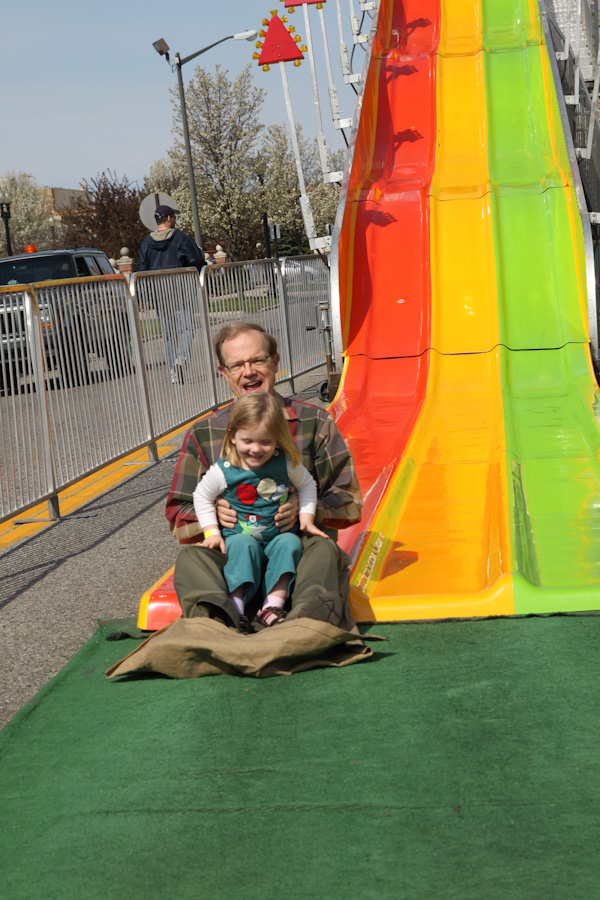 Have YOU ever been in a personal sized submarine???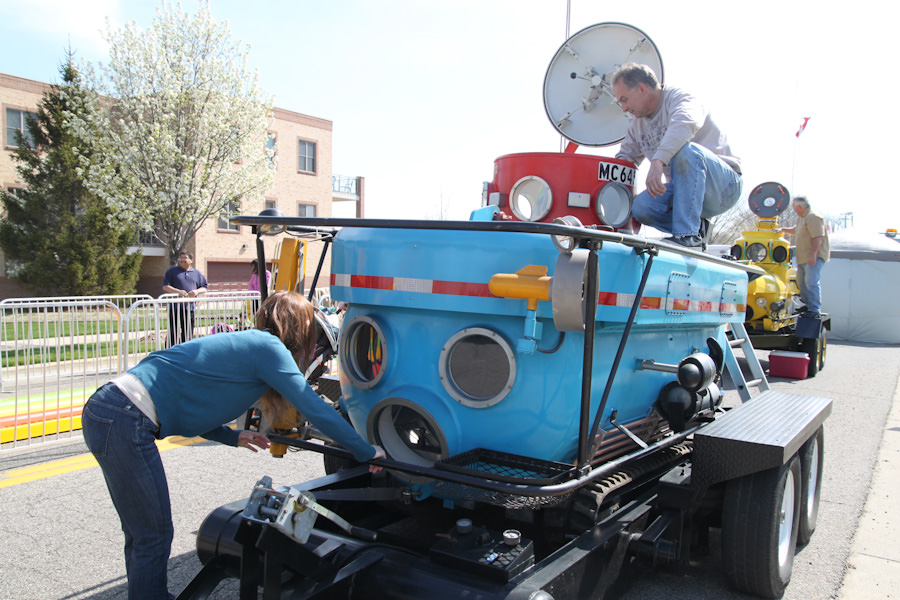 Harriet has!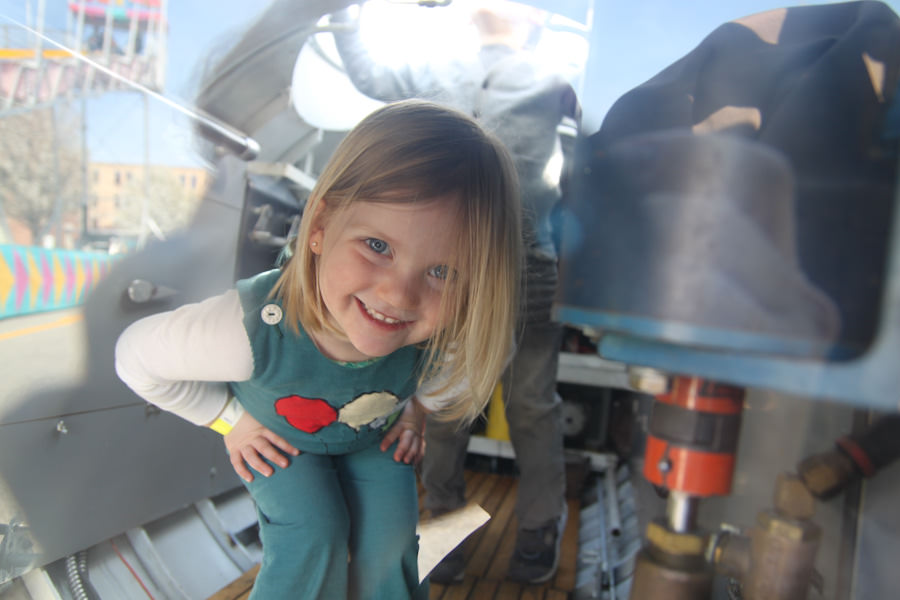 Or driven a huge snow plow, fire truck, garbage truck and ambulance--all in the same day??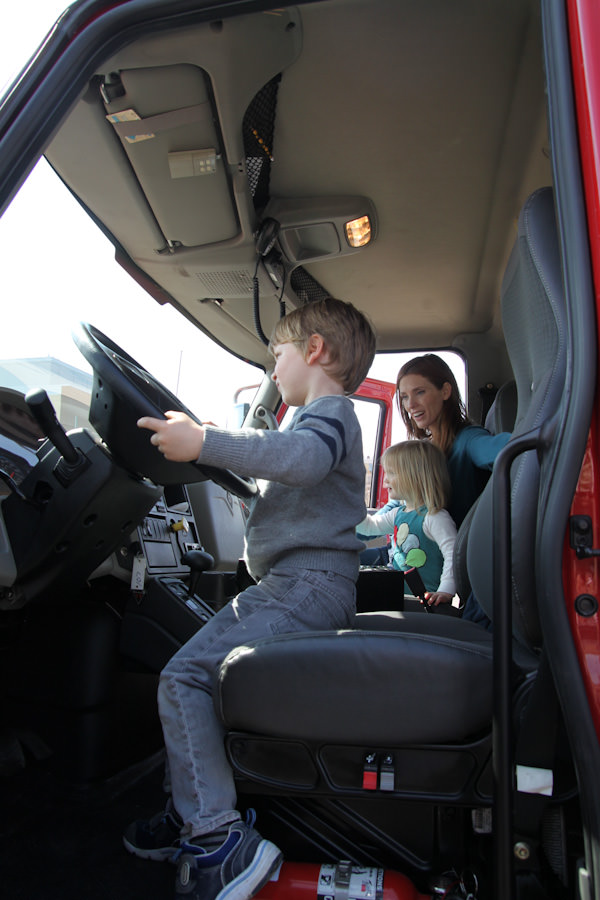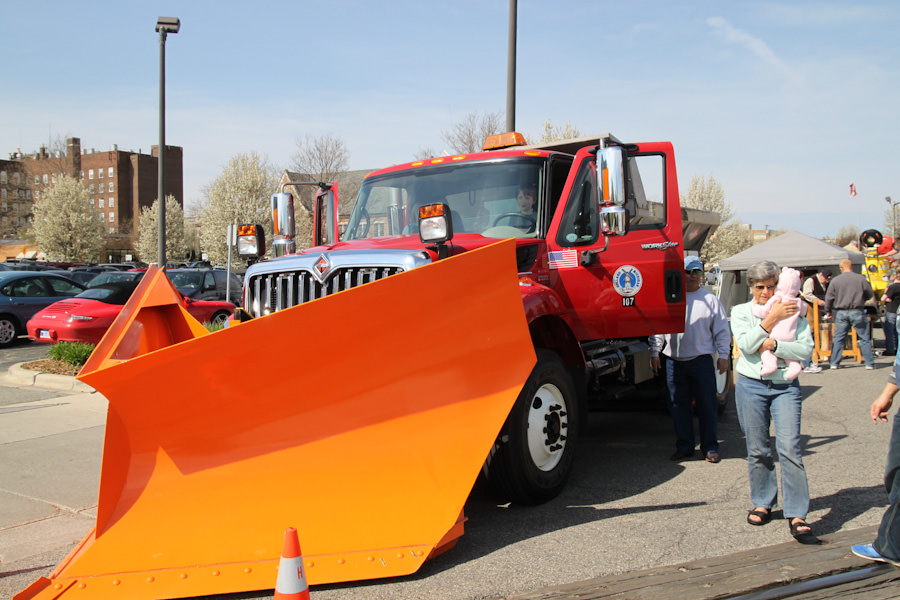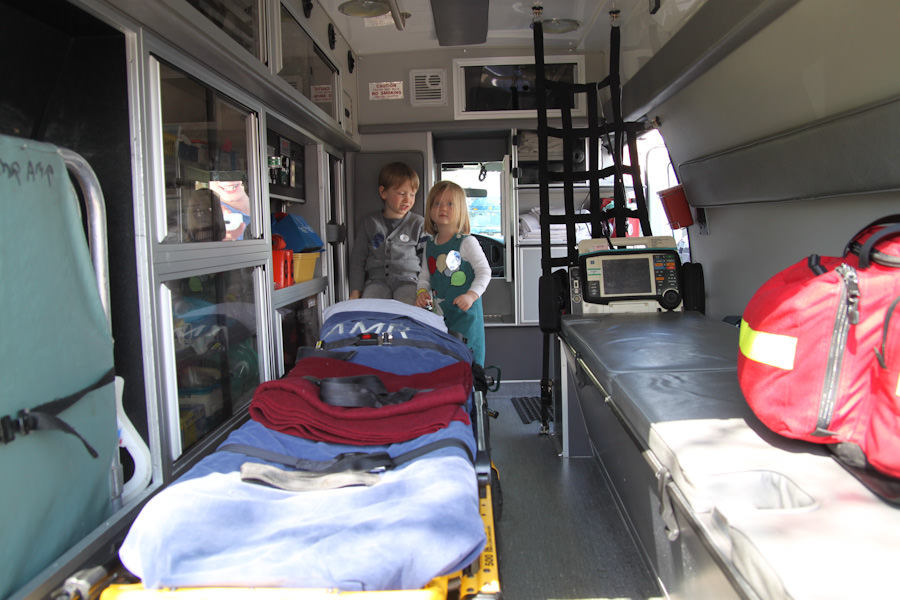 Really Meijer???  Every year you pull up with this LAME semi truck.  It's a semi-truck that's all decked out in the inside for teaching kids about new video games.  And they hand out Cheetoes.  I am SO opposed to this on all levels.  Video games, junk food, when you go in the truck you feel like you are indoors.  And all of this on KINDERPLAATS! which is a celebration of being outdoors and doing the things that you can't do everyday.  Meijer you are a scar on the pristine beauty of this day!  (okay, I admit, I don't care for Meijer's "mobile playground")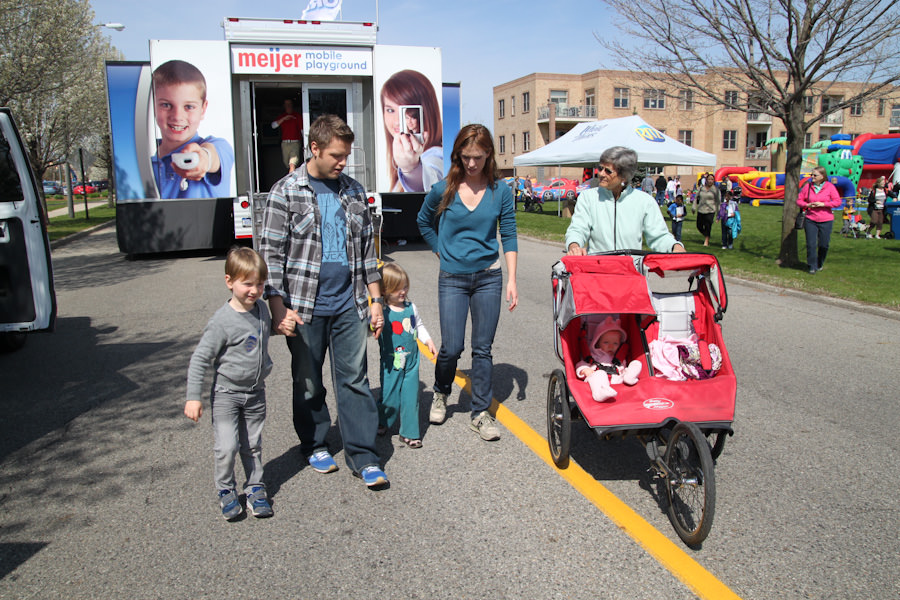 On to the chicken petting!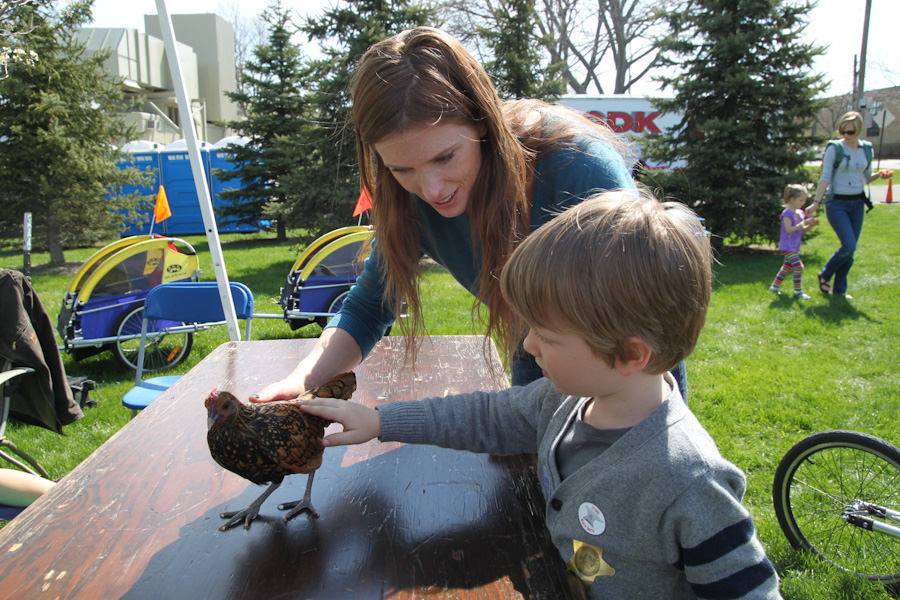 They wen to into a large teepee and came out with tats.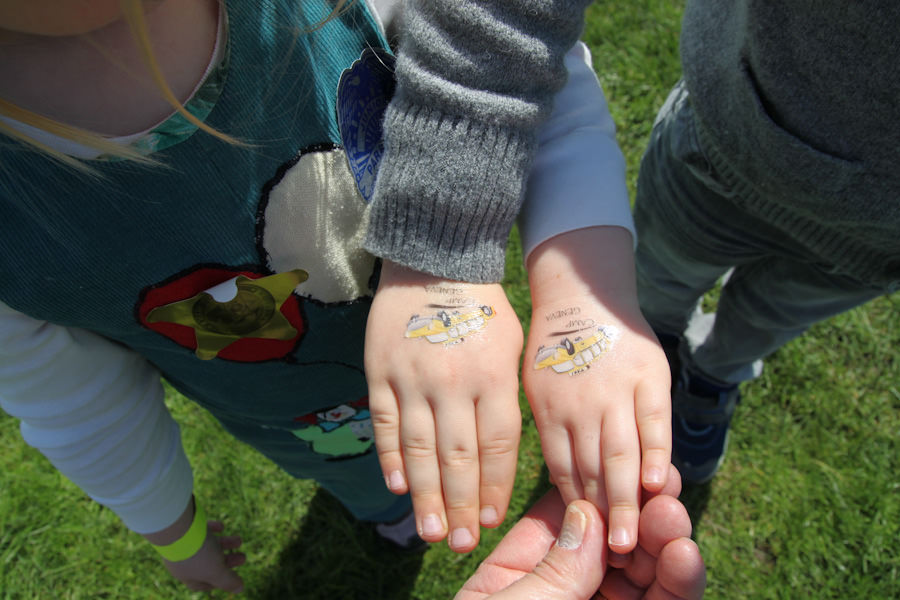 The perfect spot for lunch on the perfect day.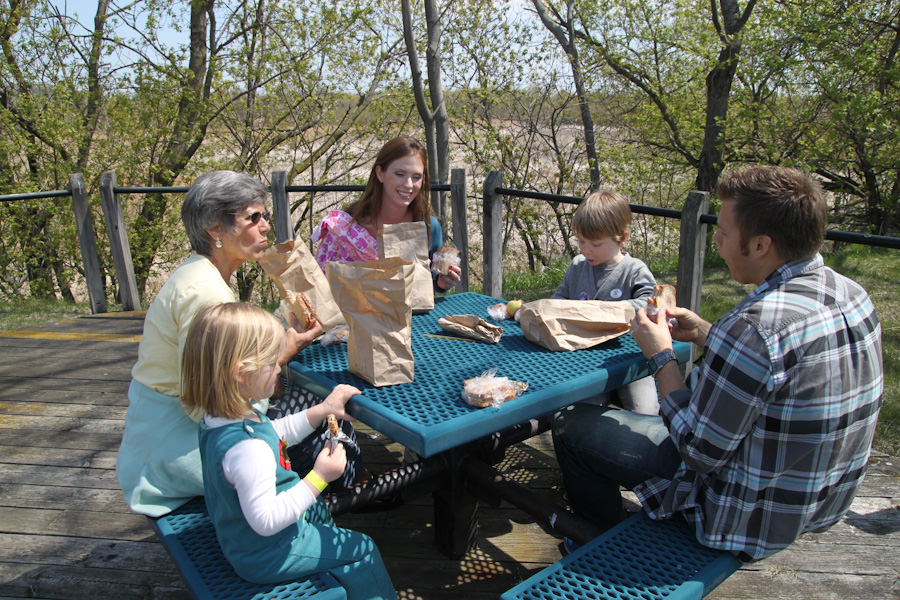 We had these alphabet cookies that we packed.  Don't ever buy these if you are on a diet.  They are like crack (or scrapbooking) Jan is Grandma and Goose is what the kids call Grandpa.  His name is Bruce.  The first grandkid pronounced it "Goose" and all of us aunts and uncles promoted the nickname.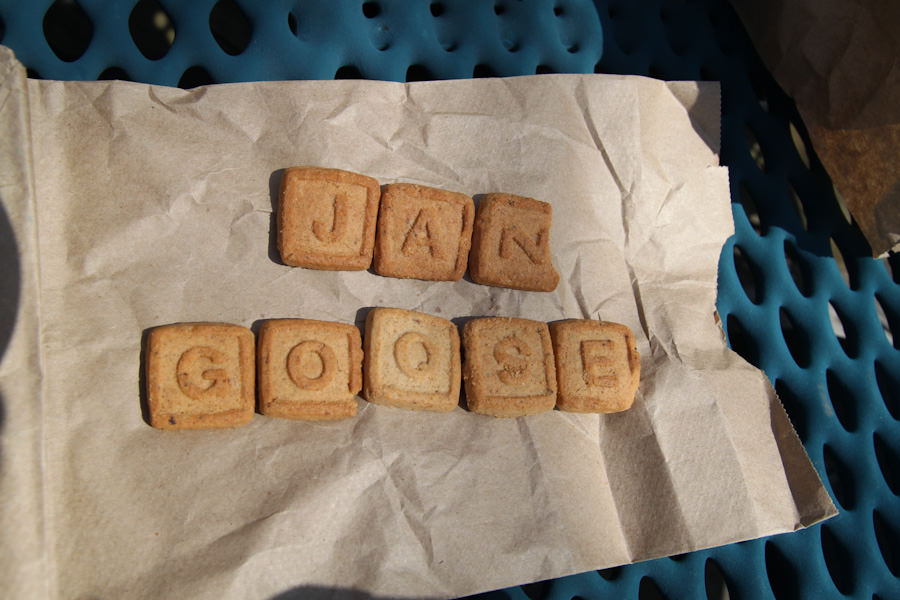 Winfield Benjamin Henderson made this.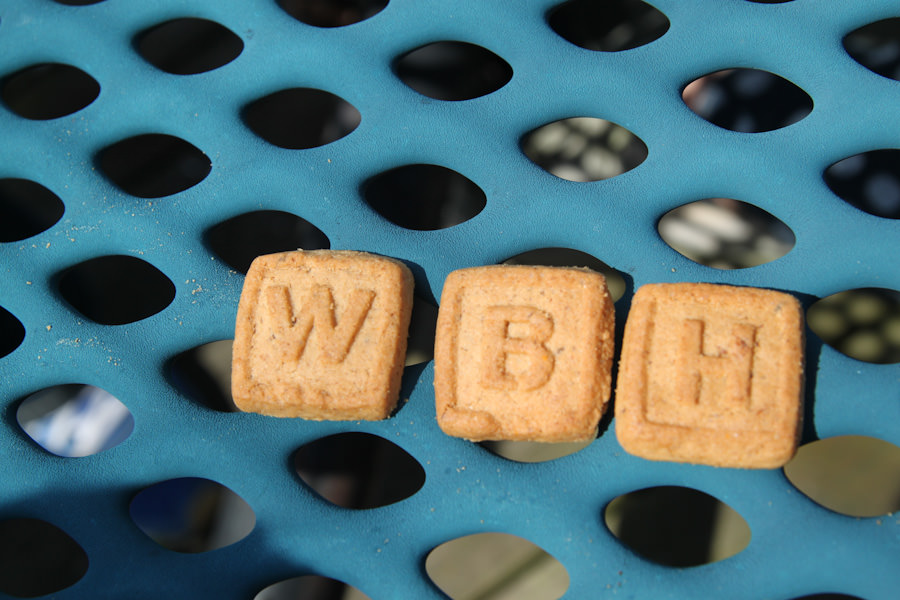 After lunch we walked to Windmill Island for some 1760's fun.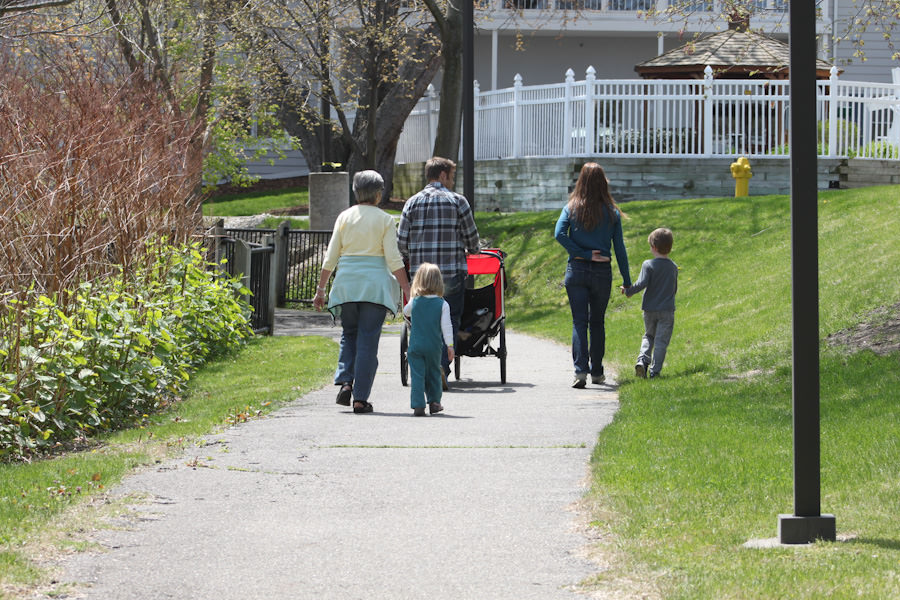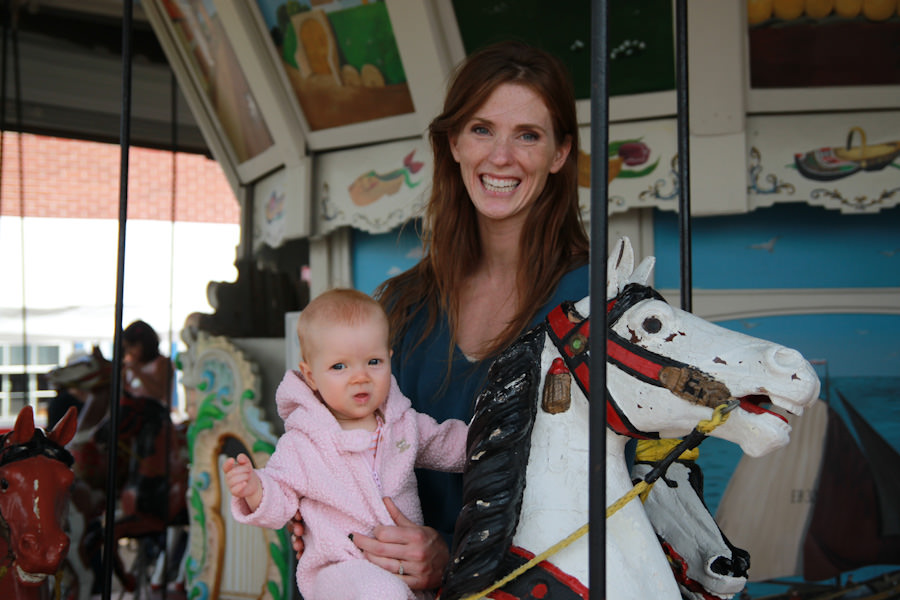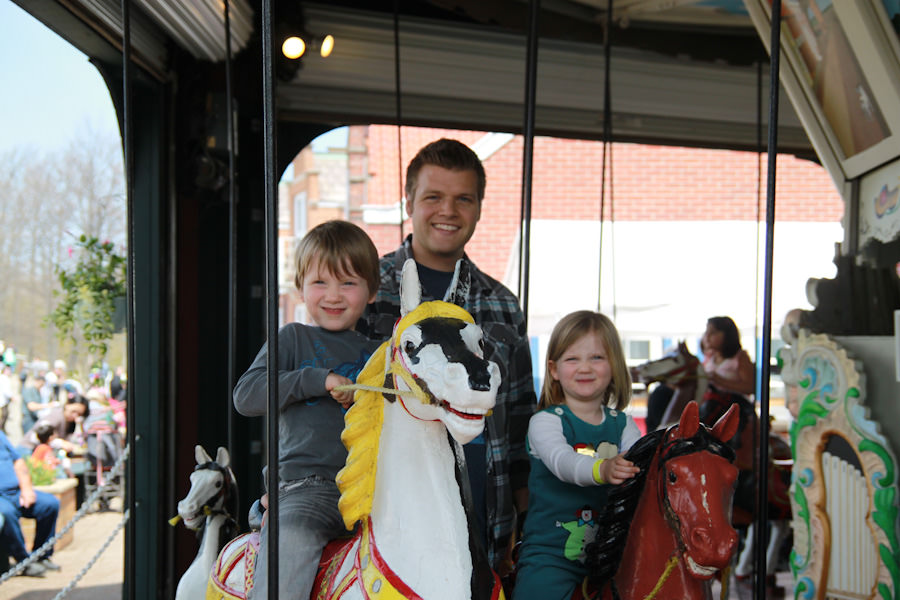 Dale has some well honed horseback riding skills.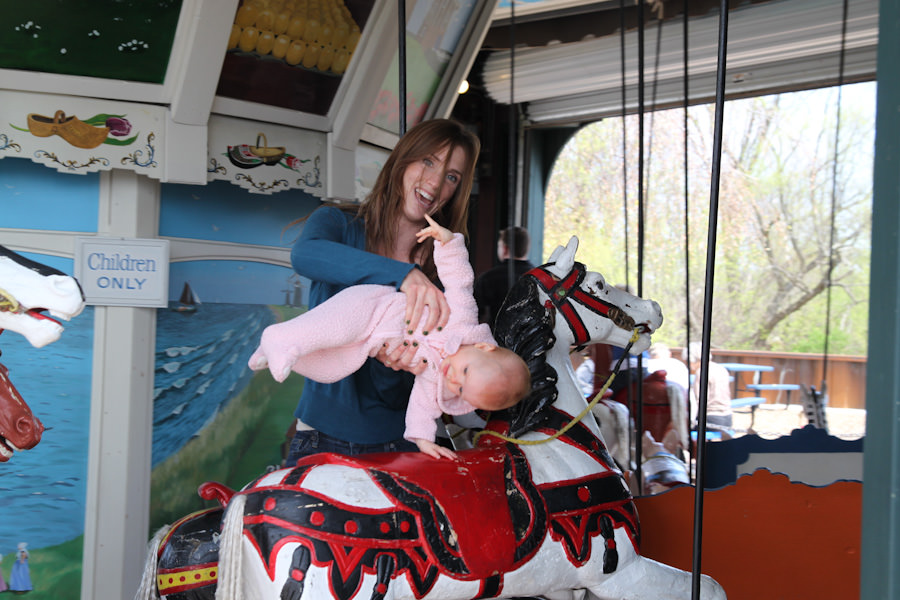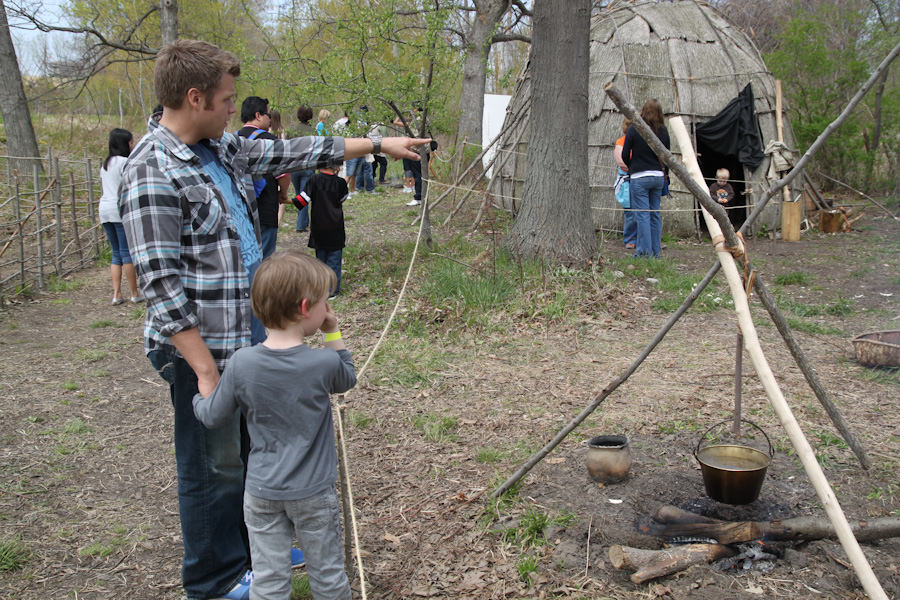 I really like spoons.  I bough some little hand poured and finished demitasse spoons from this guy.  :-)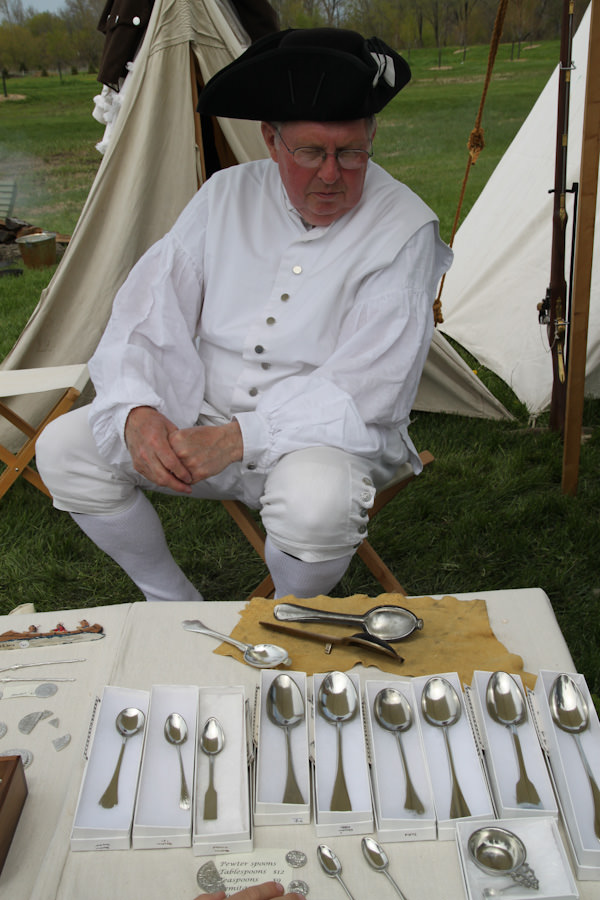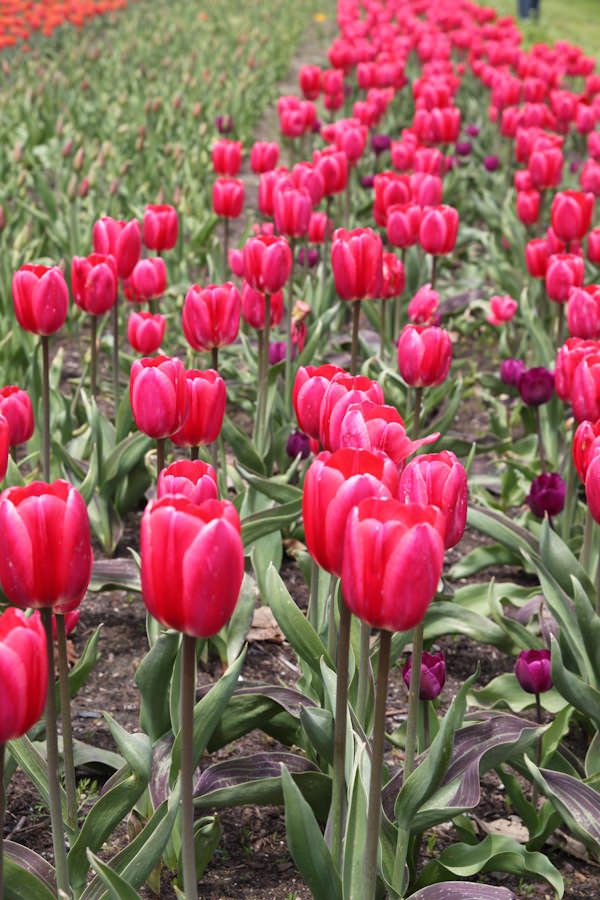 Welcome to Holland in the spring.  We have tulips by the million.  This is only one small planting.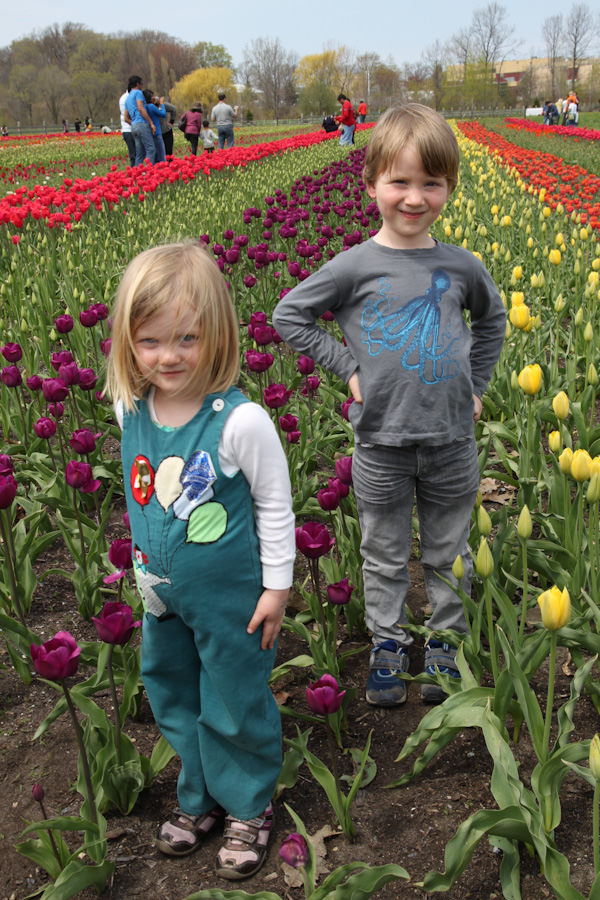 Freaking awesome picture.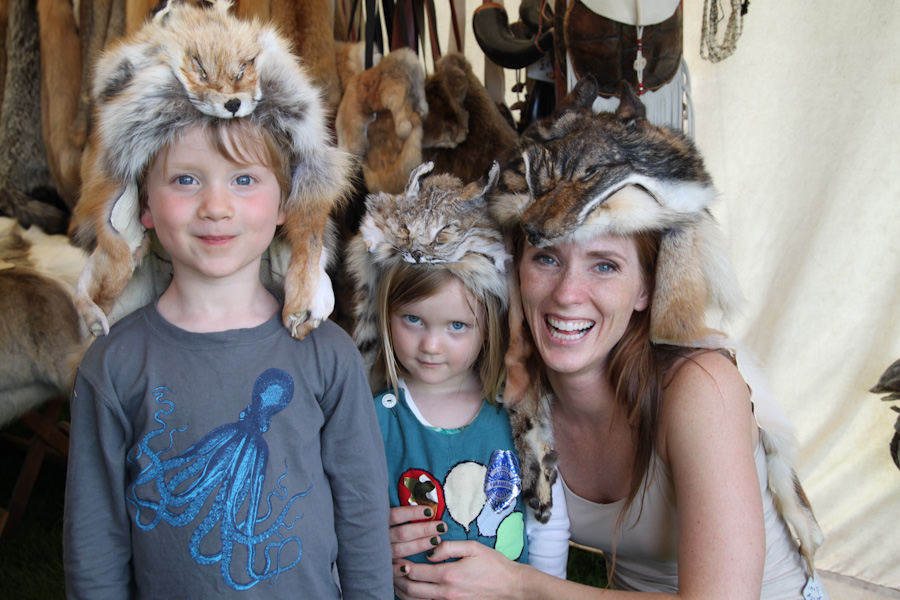 Walking home.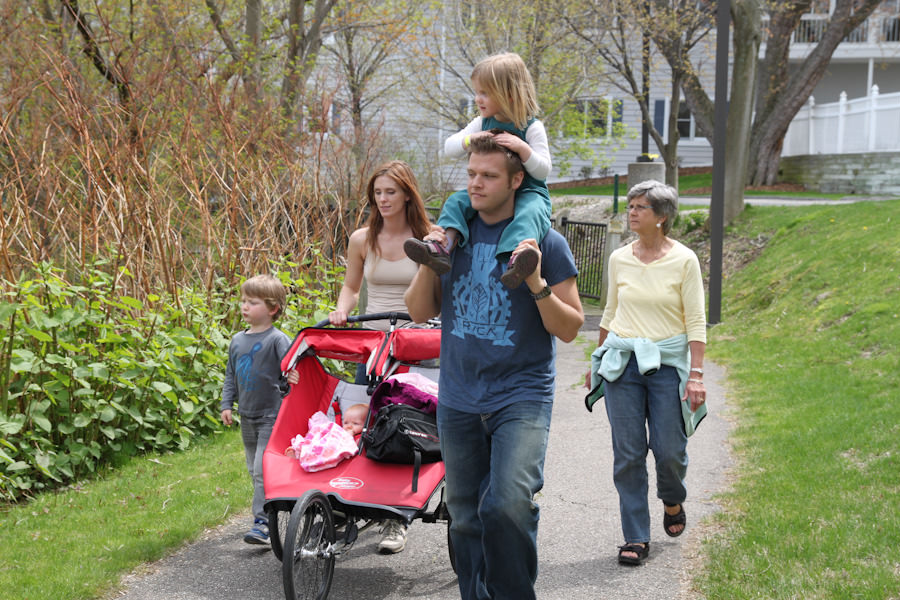 One last stop at the petting zoo to feed the goats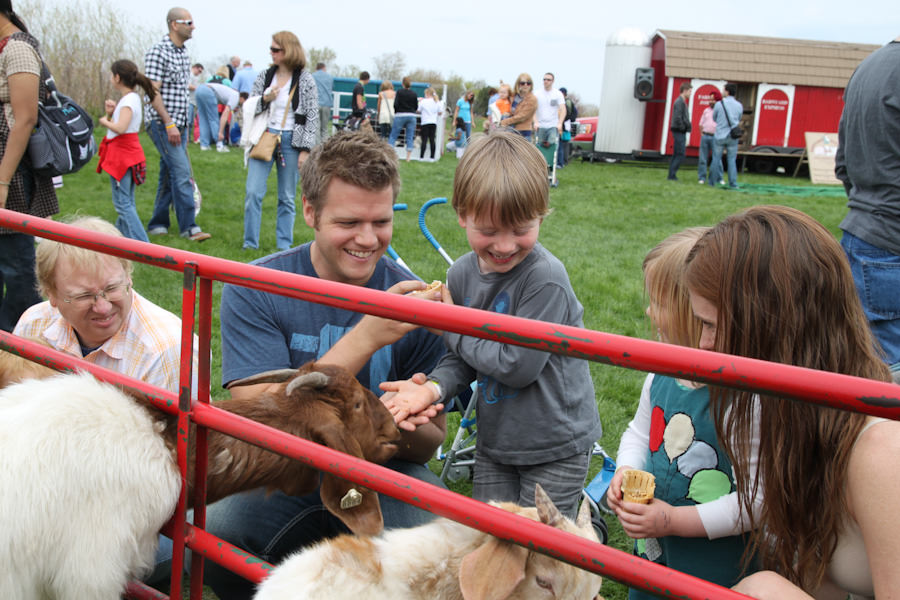 When we got home we ordered pizza and put the kids to bed.  They slept well.