Put Acadia National Park on your bucket list
August 09, 2010   |   by Rachel
It was AH-Mazing!  Now I know why it tops so many lists for most beautiful national park.  Wow. A couple of weeks ago Jared and I took a "babymoon."  We dropped the kids off at my parents and flew to Maine.  We rented a convertible, stayed in a hotel on the water, hiked everyday and found a cute little restaurant each night.  We kept shaking our heads and saying how amazing the trip was.  Everything just fell together perfectly, even things that we couldn't plan like weather and bugs were perfect. This is what I mean by "hiking" in Acadia.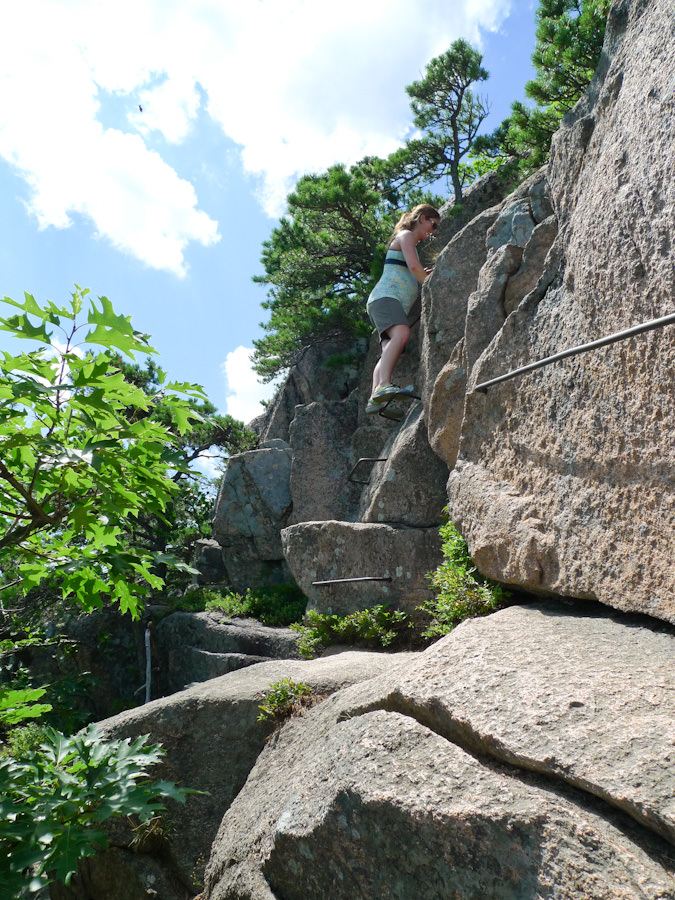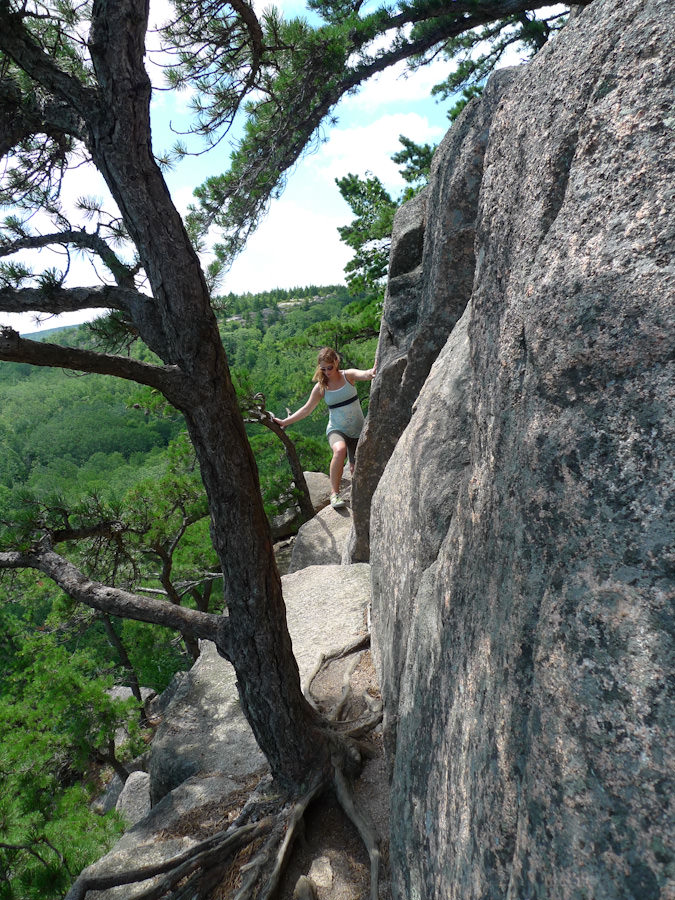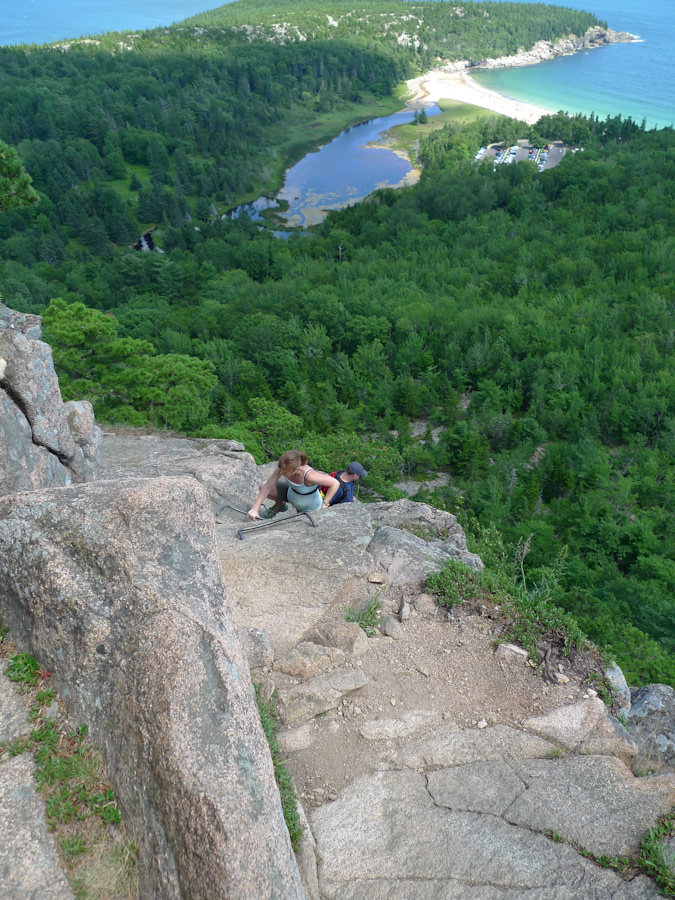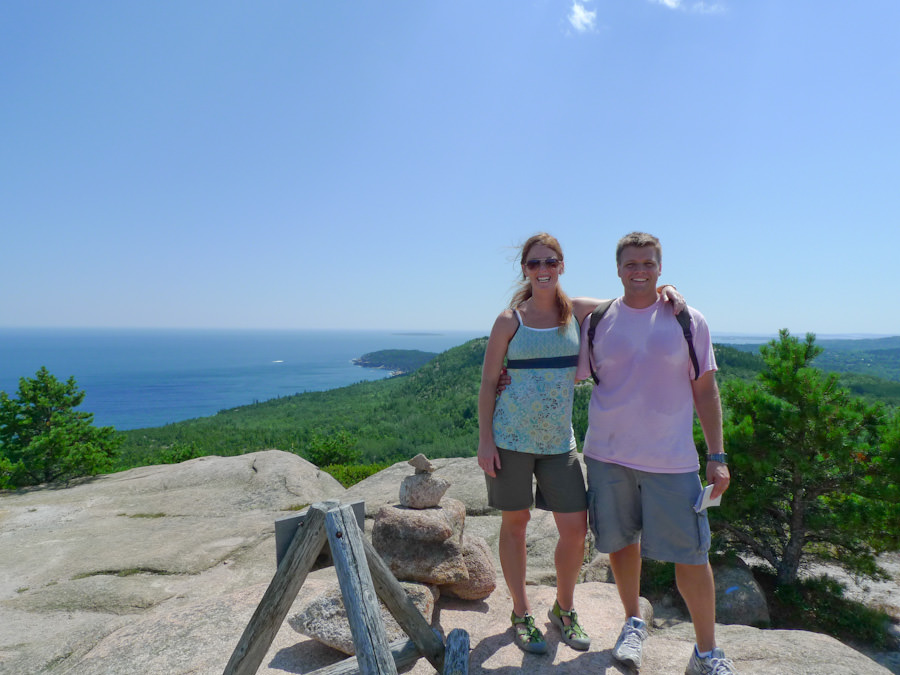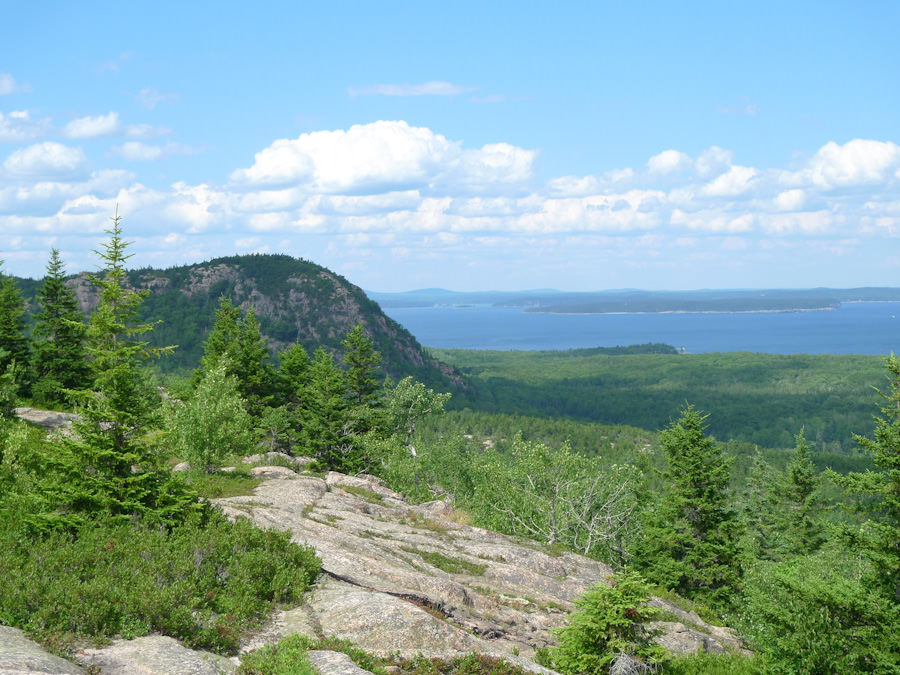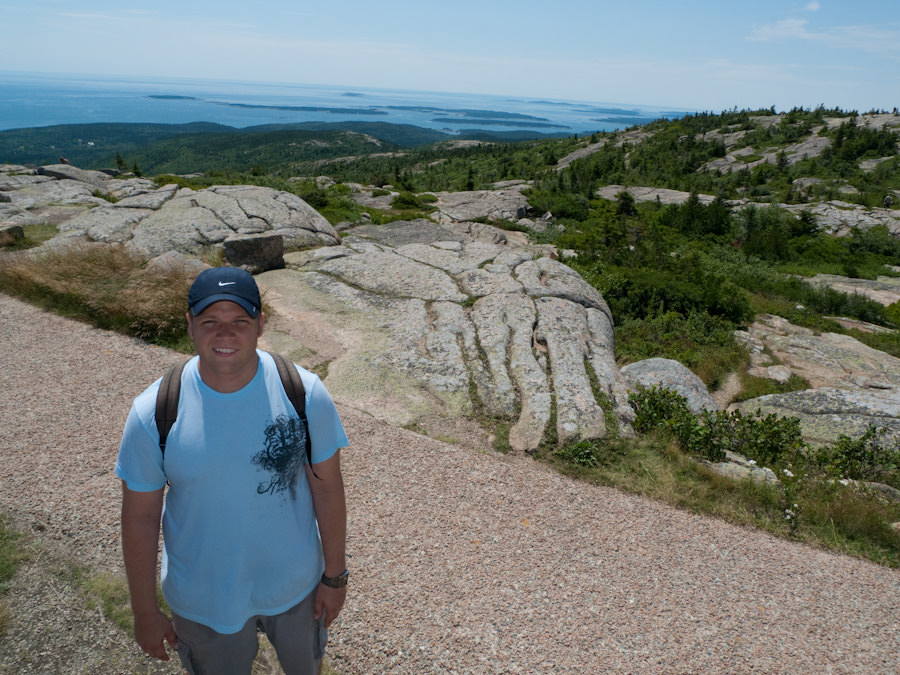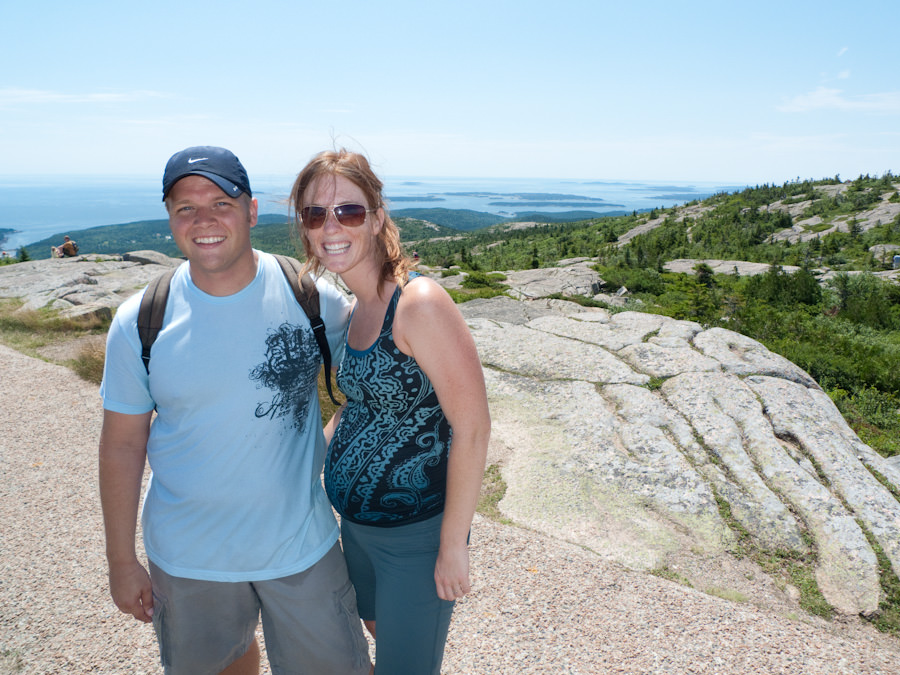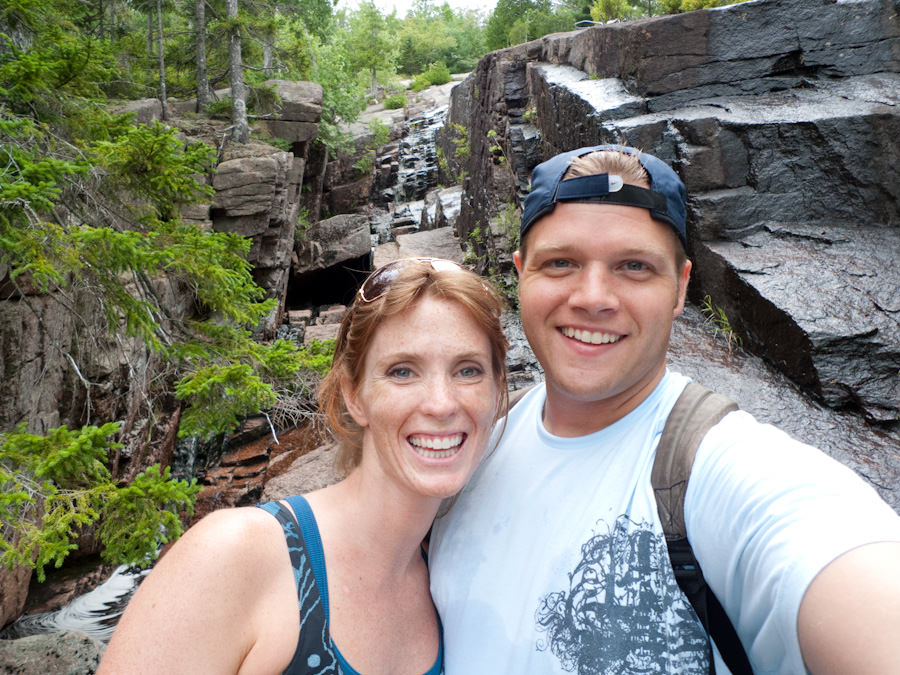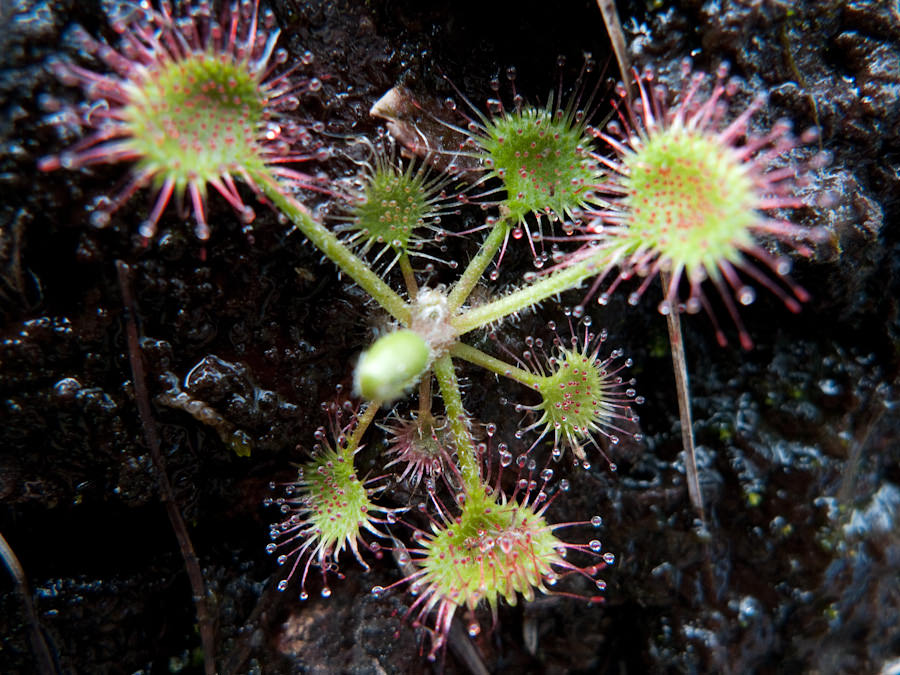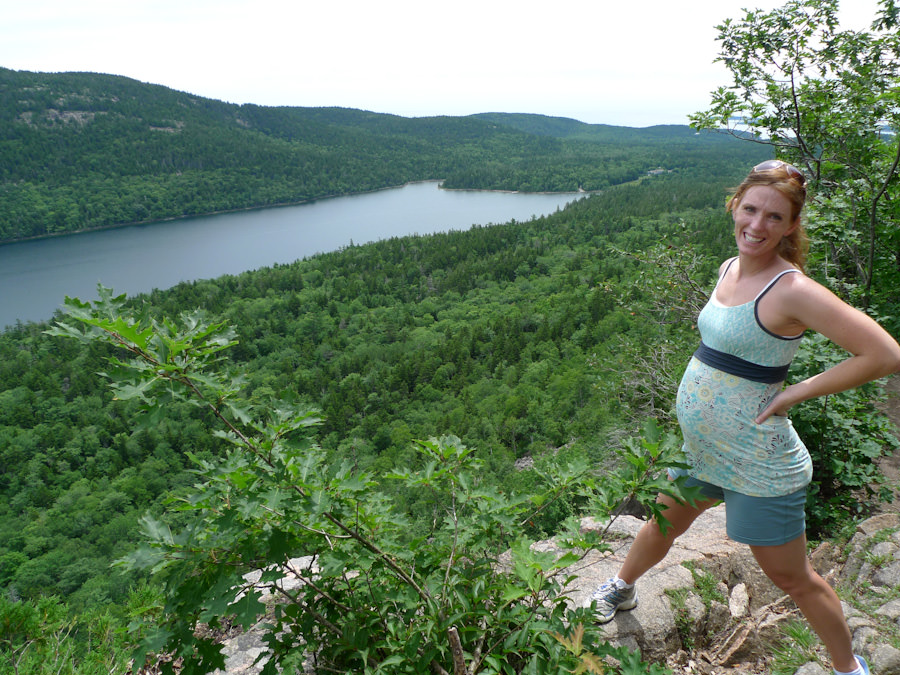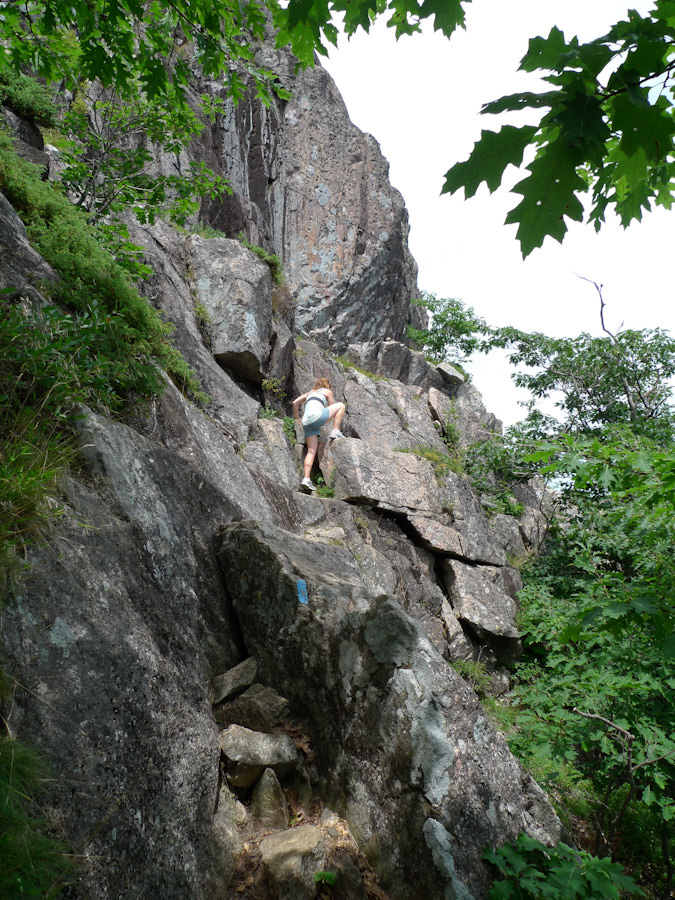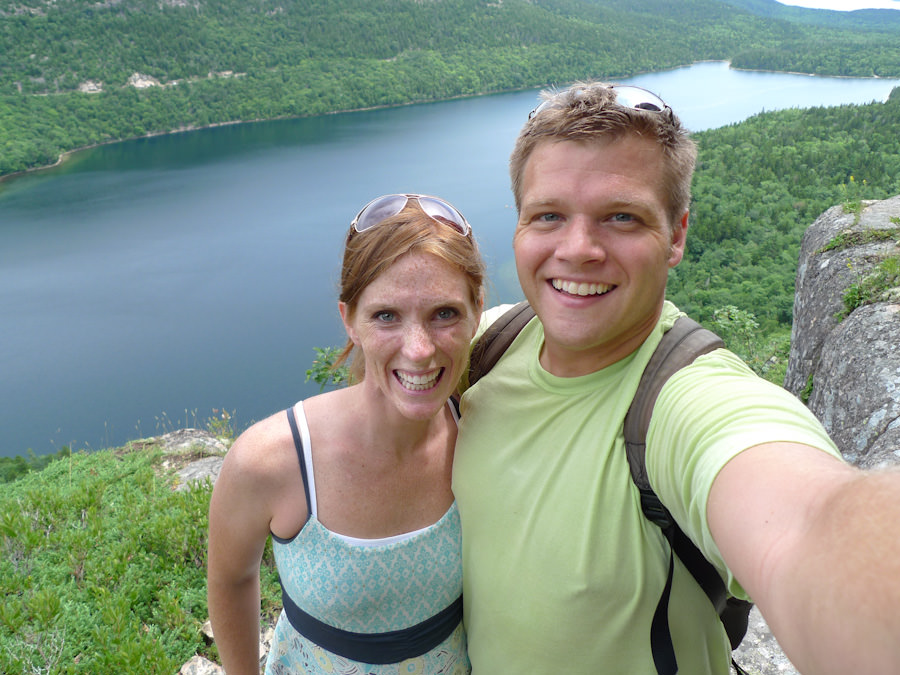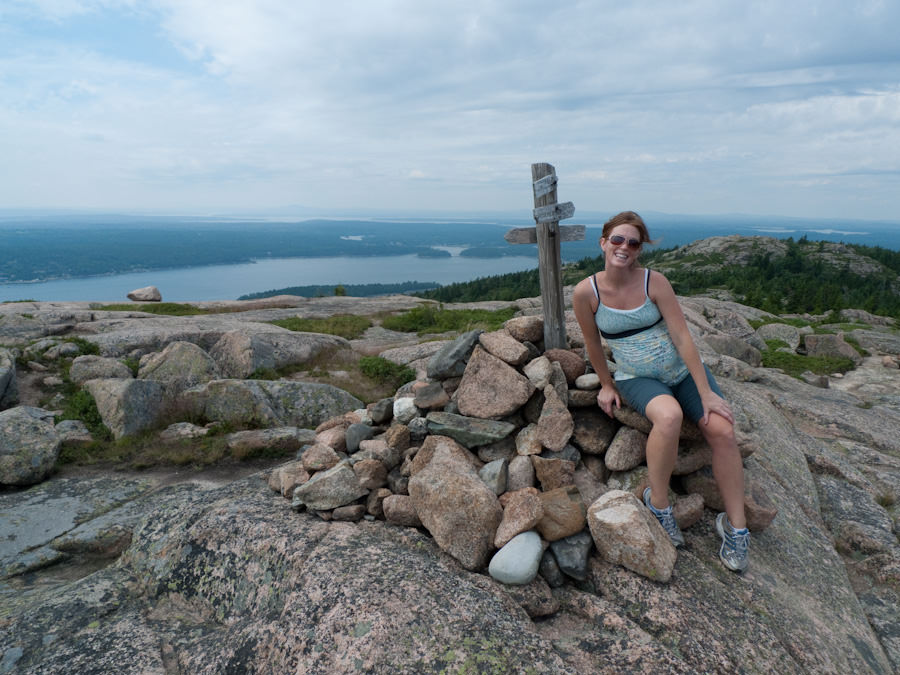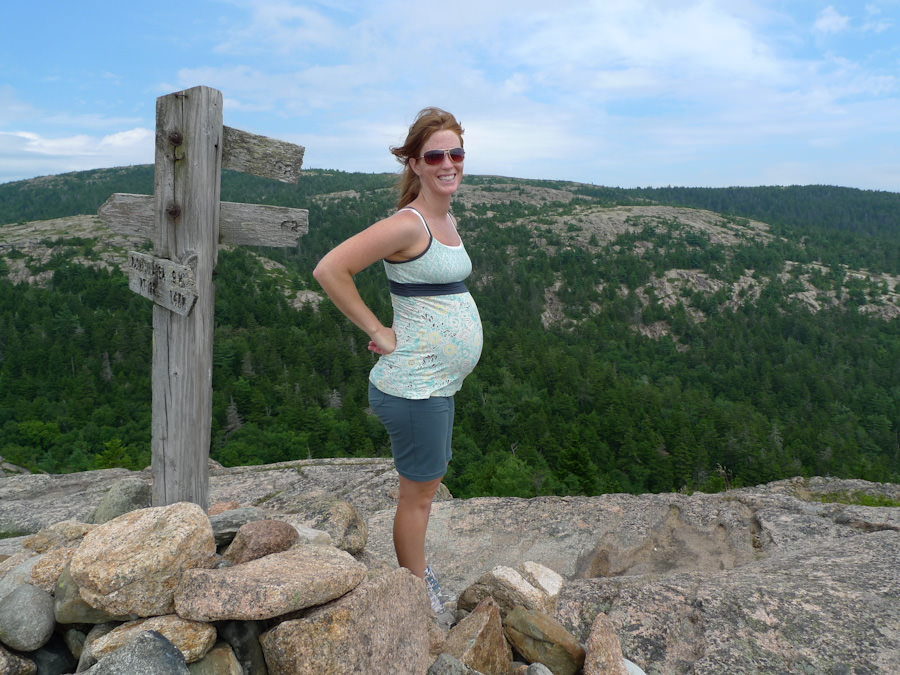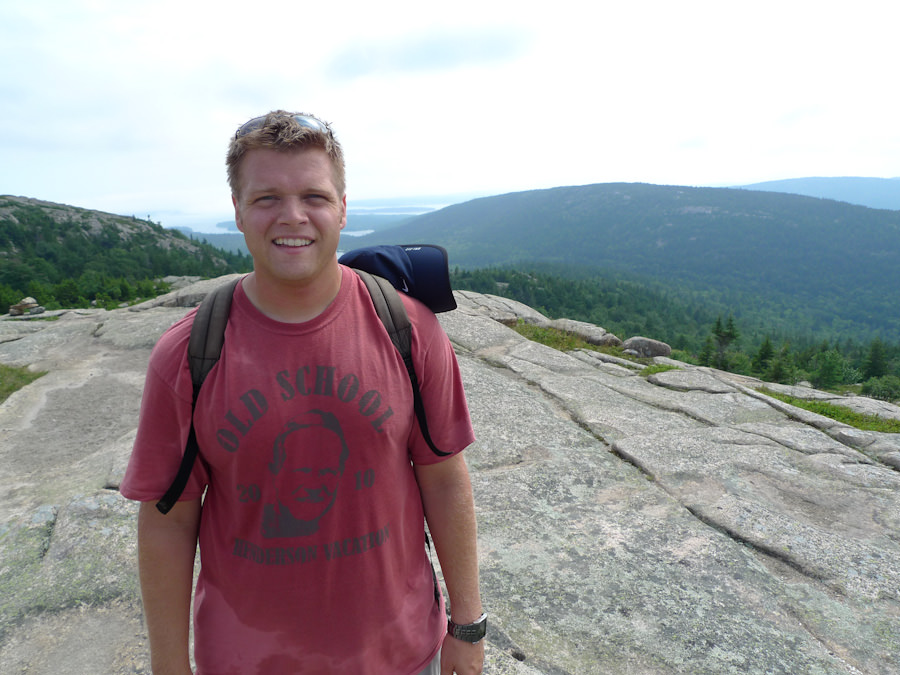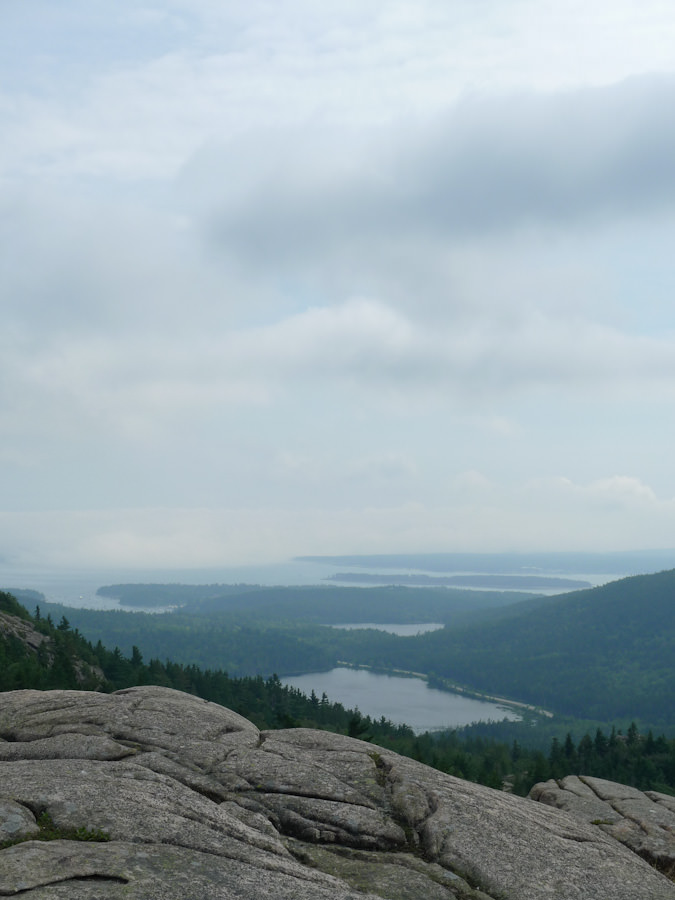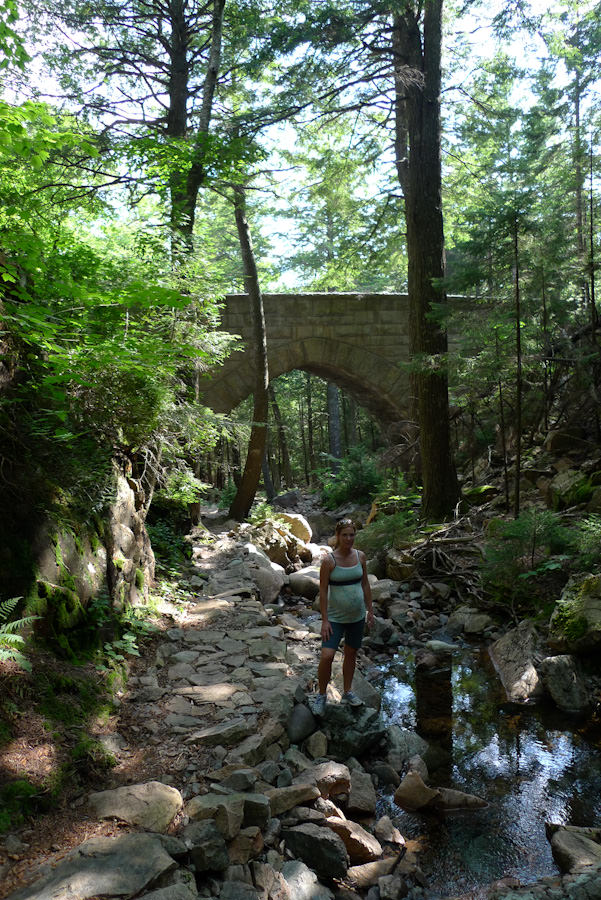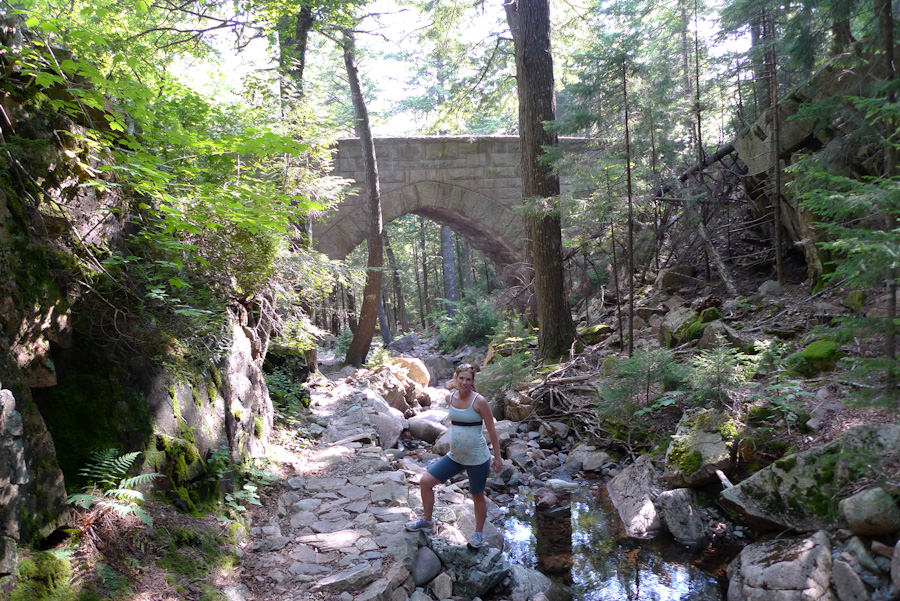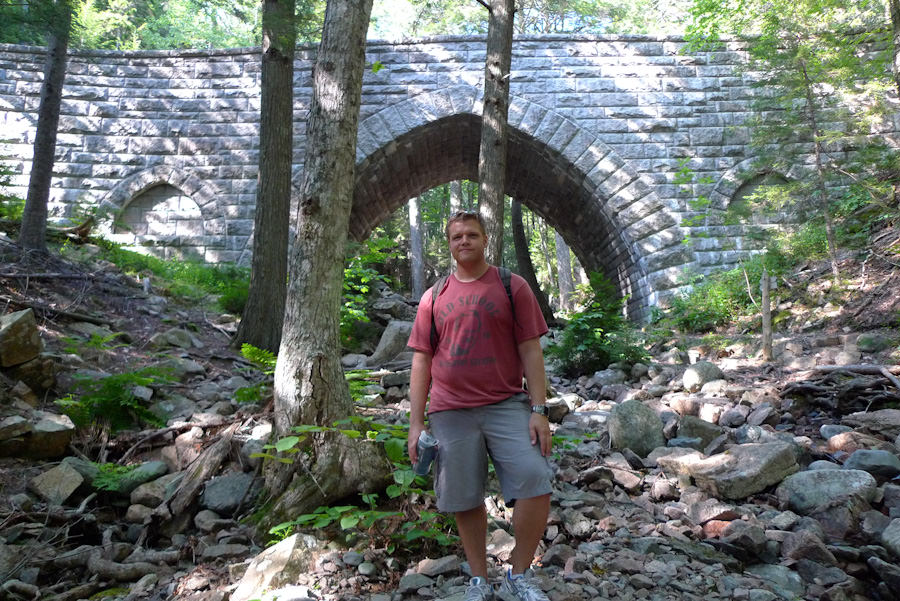 Hiking in Acadia is more like bouldering.  We went up and down several mountains each day, climbing, jumping and crawling.  Now were were picking trails with names like "Goat Cliffs Climb" and "Hanging Ledge Trail."  So maybe there was so more tame hiking available, but we didn't see much of it.  It was WAY too much fun.  The park is on Mount Desert Island which is filled with little 700-1500 foot mountains, beautiful lakes and amazing vistas. This was the view out our hotel.  not too bad.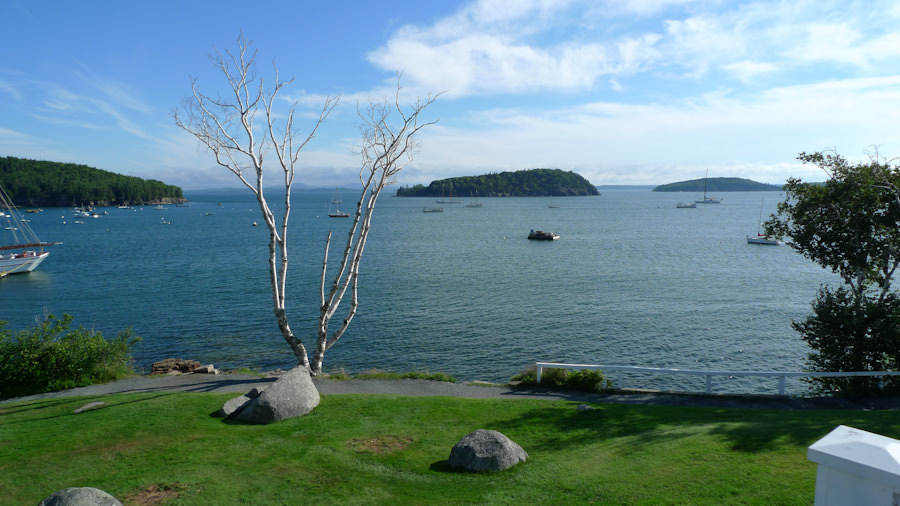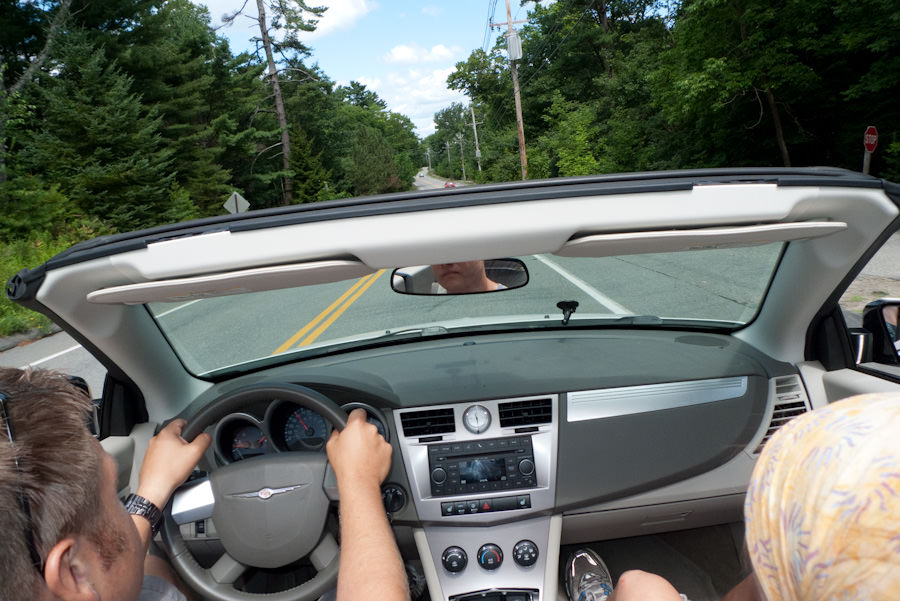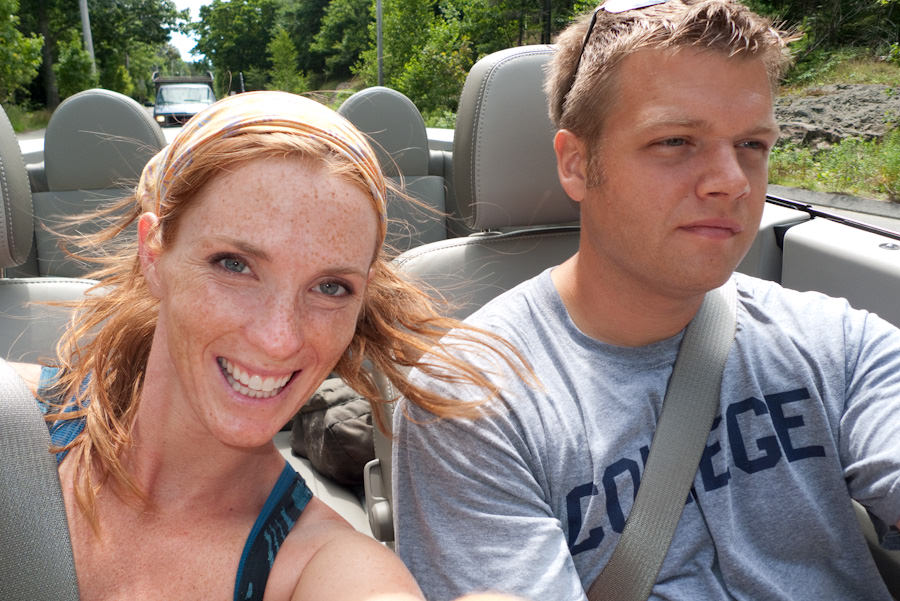 2 nights after Barack and Michelle Obama visited this restaurant we also enjoyed a really nice dinner there.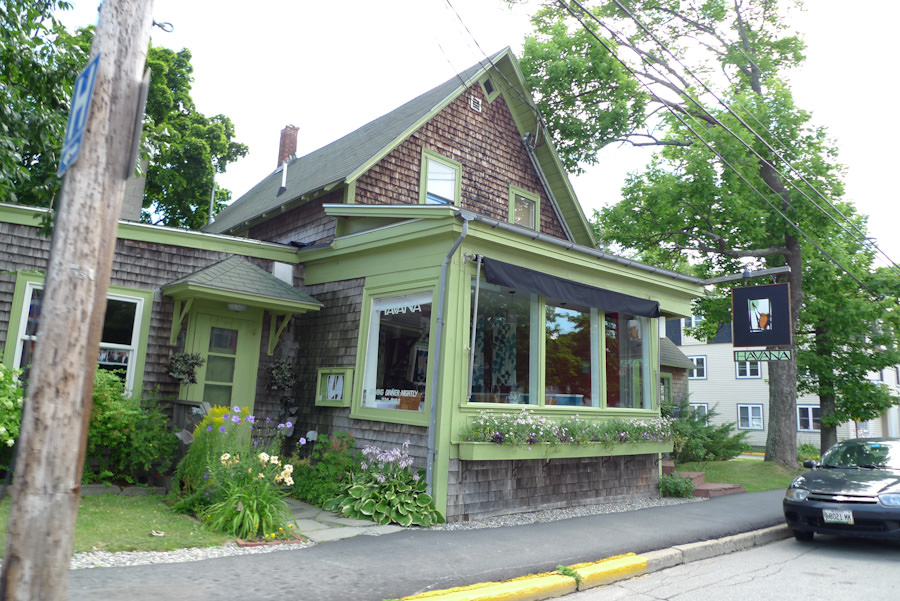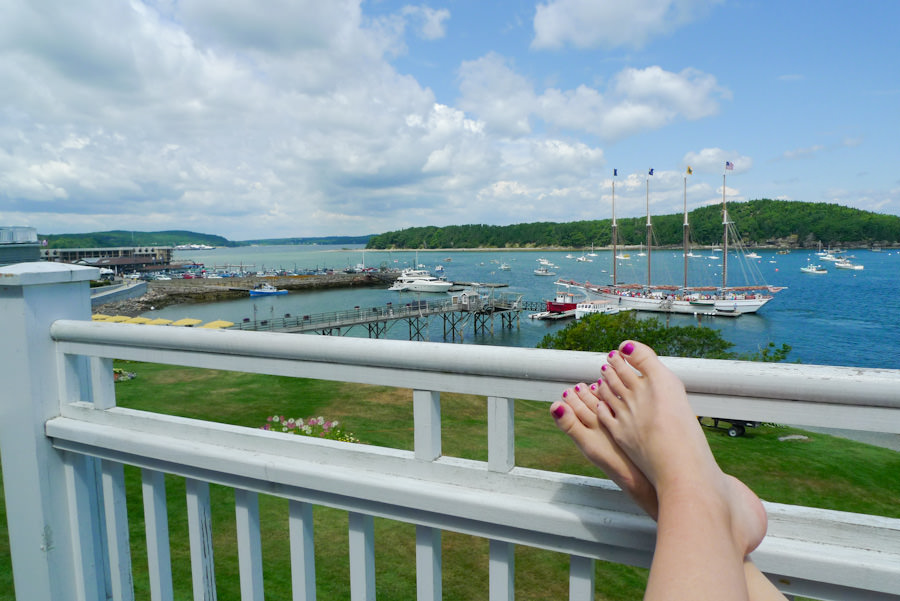 The room with the door open just over Jared's right shoulder was ours.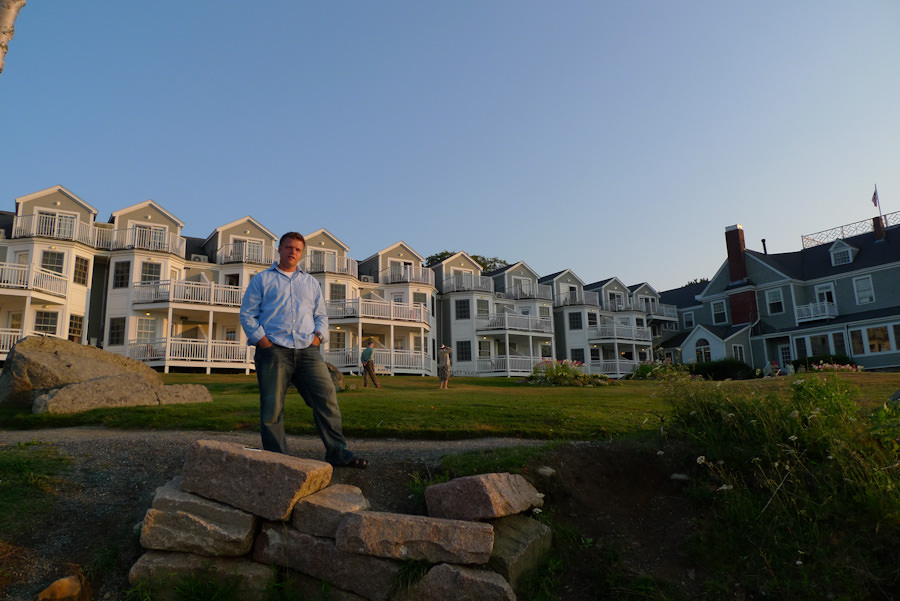 Our room is in the upper right of this photo.  This gives you a sense of  how close we were to the water.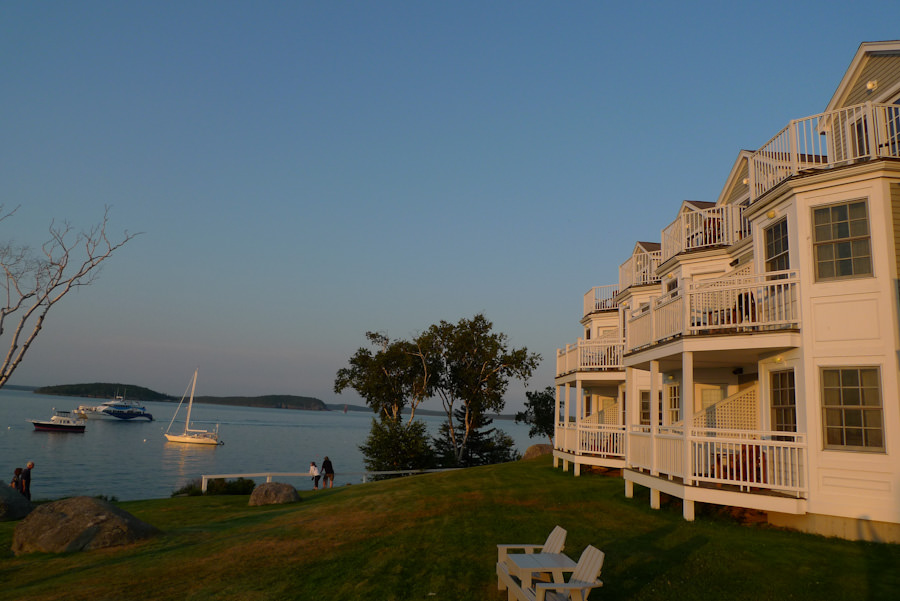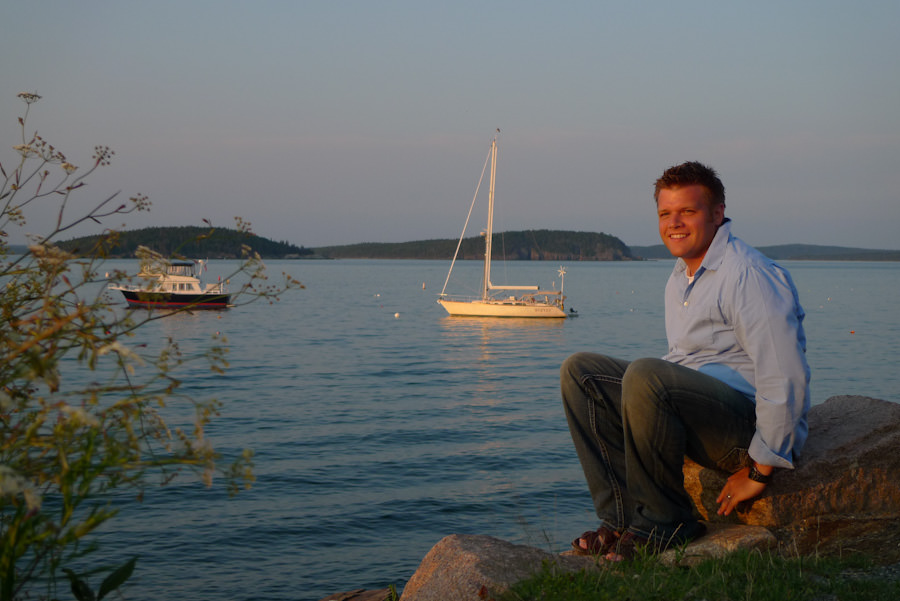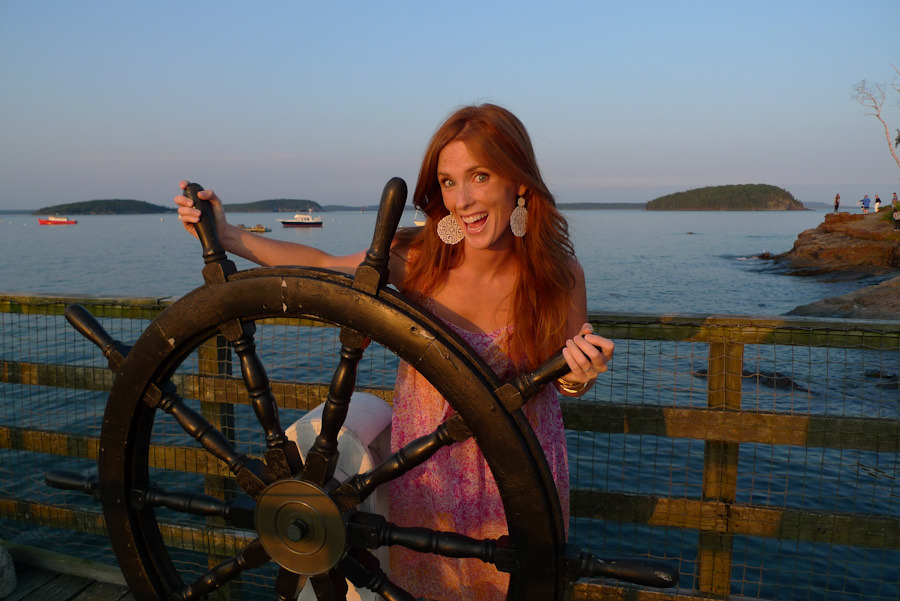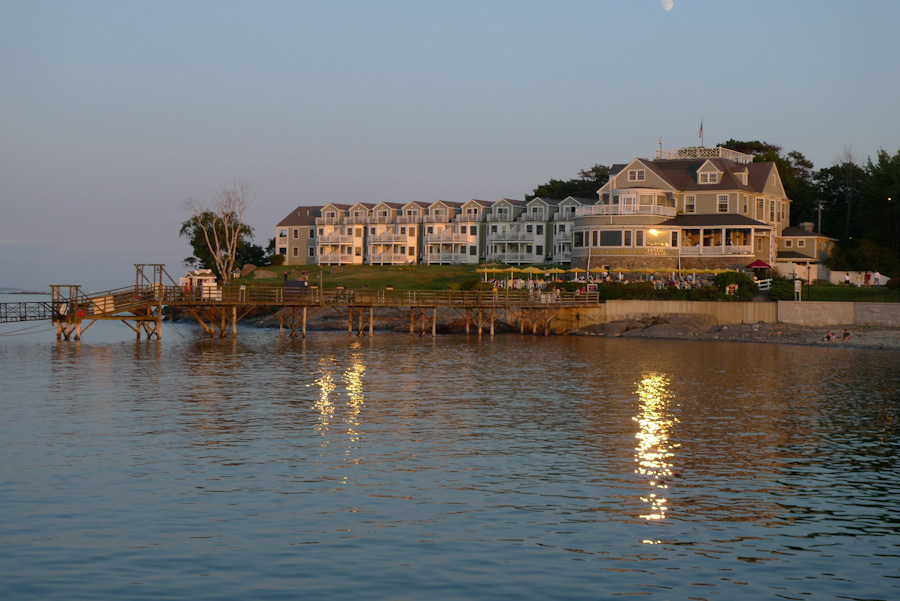 Dinner at Mache Bistro.  Delish!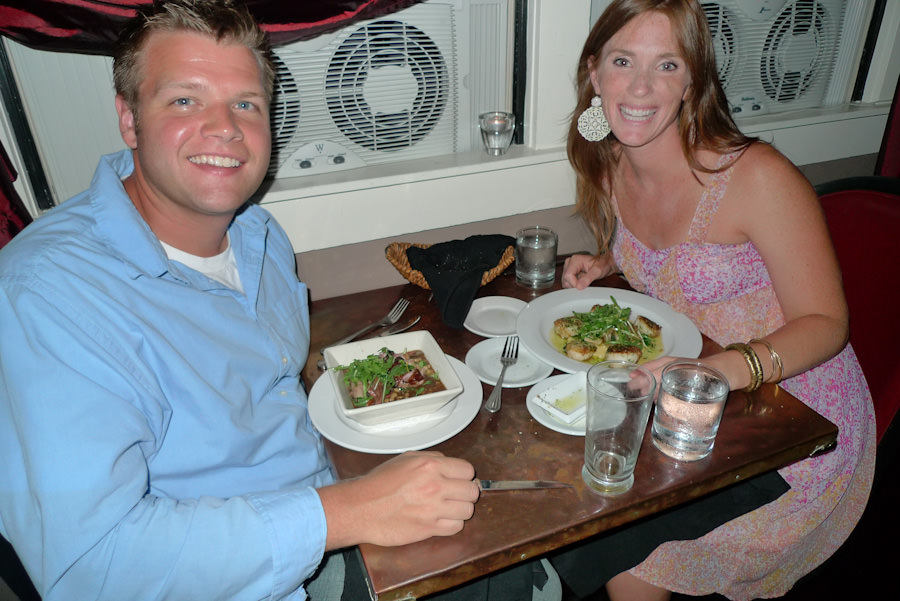 On the plane Jared finished up the book that he'd been reading...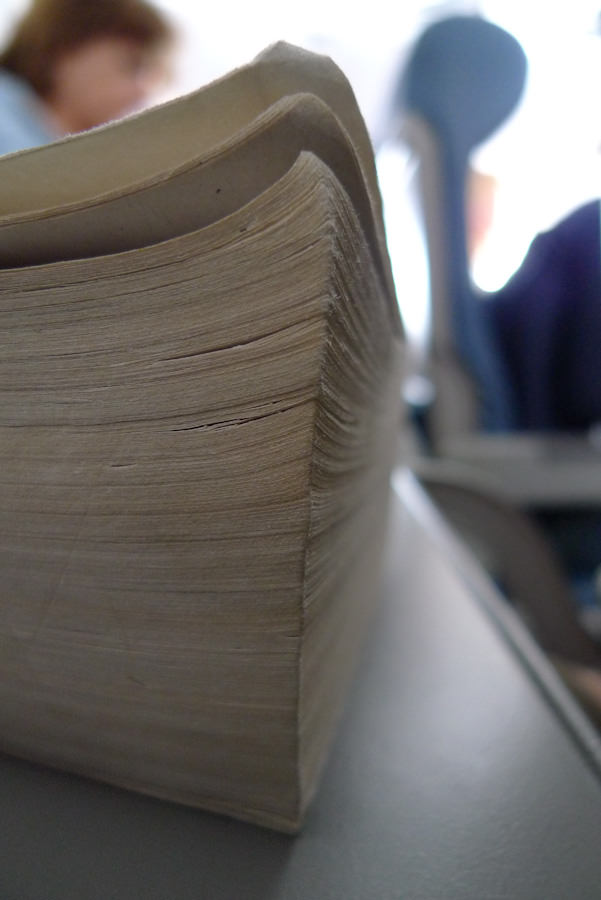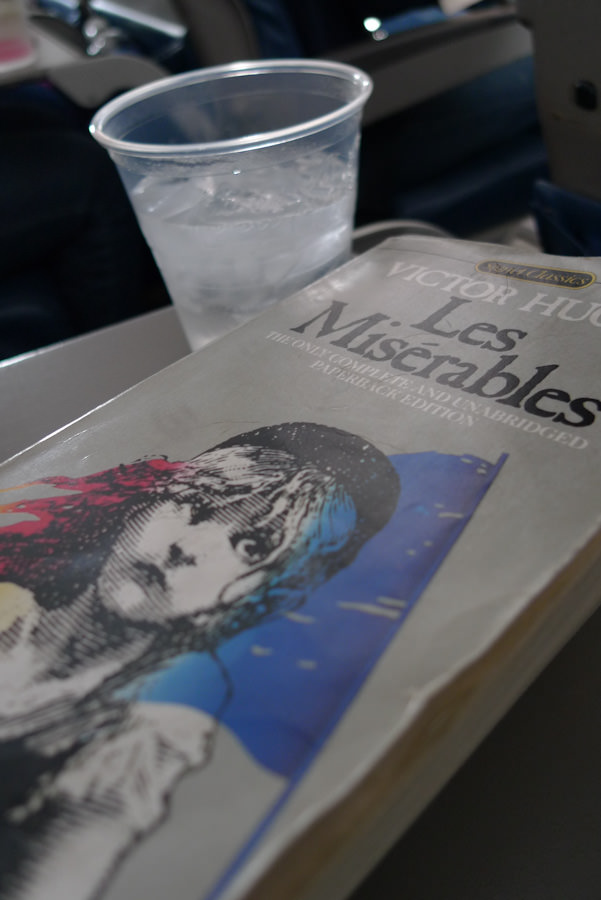 ...and started another one (Count of Monte Cristo).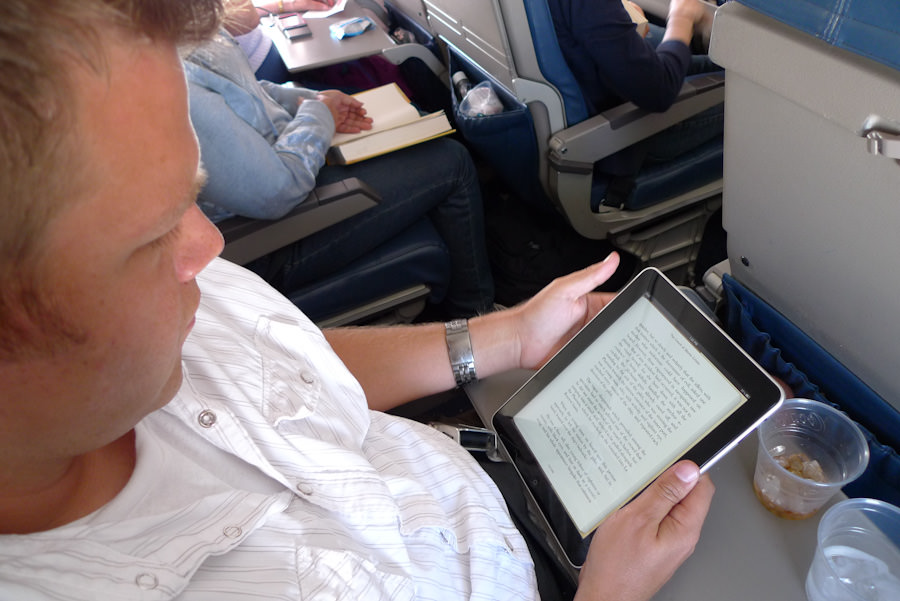 Acadia, was amazing.  We kept talking about how we want to return with the kids when their legs are longer.  It was nice to enjoy some time together just the 2 of us, but it's also really nice to be home with Win and Harriet.