We got a new camera
July 30, 2011   |   by Rachel
Since my camera is worth…ehem…more than Jared's car, I don't tend to let the kids use it much.  We were in need of a new point and shoot so I went for the opposite of my Mark II, something durable.  Something that I could take to the beach and then rinse the sand off of.  Something that would endure the occasional drop from the unsteady grip of a 3-year-old.  So far I'm impressed.  The images have been decent for a point and shoot, and it's really nice to have a super tiny camera that I can slip into my pocket and bring on a canoe trip.  Plus, c'mon, putting your camera under the faucet is just cool.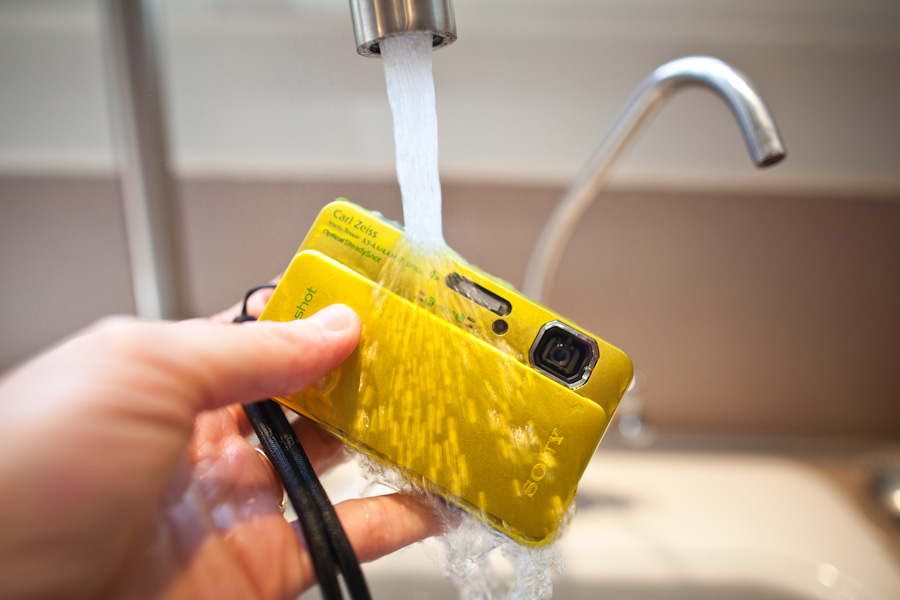 Winfield's been enjoying taking pictures too.  Here's his self-portrait.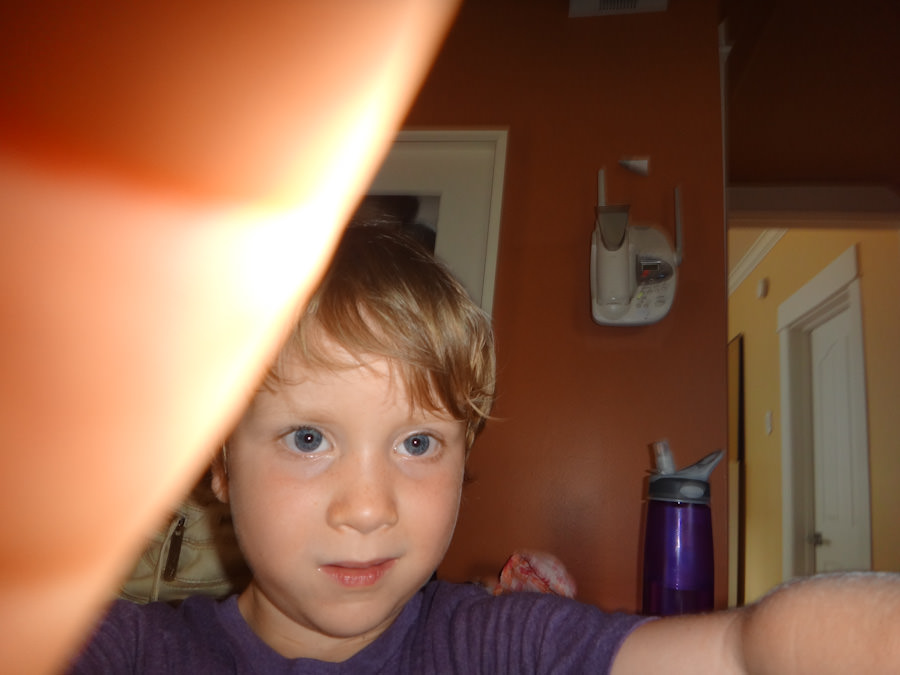 I told him to take pictures of things that he likes.  I'm noticing a trend, weapons, books and portraits.  That pretty much sums up his world.