Welkom to Kinderplaats
May 03, 2008   |   by Rachel
If you didn't know Holland Michigan hosts a HUGE tulip festival every spring. It starts off with firewroks and ends with three parades. Something like 1 million visitors, average age of 72, come to look at our tulips and check out the Dutch Dancing. It's a lot of fun for the locals too. The whole community dresses in these amazingly unflattering dutch costumes and celebrates the warm weather and tulips by eating carnival food and walking around through the city's many parks.
Today was the day of Kinderplaats, which is Dutch for "everything that kids love," or something like that. They had about a dozen large trucks, a petting zoo, 20 blow-up jumping things, face painting, games, contests, thrills and costumed characters. I can't even begin to describe the scale of this event. It's huge.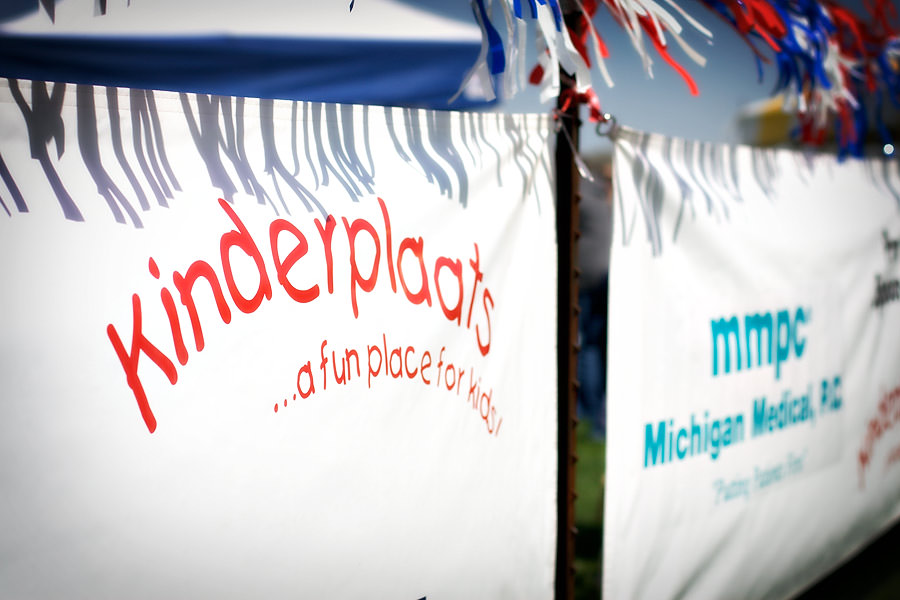 Here are a couple of things that Win enjoyed.